GraphicsReport is supported by its audience. When you buy through links on our site, we may earn an affiliate commission. Learn More
Best 1080 Ti Graphics Cards In 2022: Worth Every Cent!!

Nvidia's GTX 1080 Ti is a high-end gaming card that is still relevant to modern-day standards
1080 Ti by Nvidia was released back in 2017, along with the Founder Edition variant to support the demand for top-of-the-line 1440p and even 4K gaming.
It got 11GB of GDDR5X memory, running at 11Gb/s of speed to cater to the growing performance. Also, it may be 1GB less than their renowned Titan XP, but it operates under boosted memory output.
On top of that, it has the same number of CUDA cores at 3584. While the transistor count mostly remains the same up to 12 million, the boost clock speeds increase to 1582MHz. However, the only thing from being the best Nvidia card of all time is the cool RTX features.
This means you won't be getting RT or tensor cores, so the 2000 or latest and greatest 3000 series will be best suited for your needs if you're ray tracing. Additionally, there will be no DLSS support, so you won't be able to upscale your games to get the boosted FPS.
That's why in this review, I will talk about the best 1080 ti graphic cards that you can get. Whether you're interested in the ASUS ROG Strix Edition or Gigabyte's AORUS Xtreme Edition, I got you covered. So, let's get into it!
Best 1080 Ti Graphics Cards – 2022 Chart
image
name
price
SPECS
ASUS ROG STRIX
GTX 1080 Ti

RAM: 11 GB GDRR5X
Cuda Cores: 3584
Dimensions: 11.7 x 5.2 x 2 Inches
Boost Clock: 1708 MHz

EVGA GeForce GTX 1080 Ti
SC Black Edition

RAM: 11 GB GDRR5X
Cuda Cores: 3584
Dimensions: 10.6 x 4.6 x 2.1 Inches
Boost Clock: 1670 MHz

MSI GEFORCE GTX 1080 Ti
GAMING X TRIO

RAM: 11 GB GDRR5X
Cuda Cores: 3584
Dimensions: 12.7 x 5.5 x 1.8 Inches
Boost Clock: 1683 MHz

ZOTAC GeForce GTX 1080 Ti
AMP Edition

RAM: 11 GB GDRR5X
Cuda Cores: 3584
Dimensions: 11.8 x 5.8 x 1.7 Inches
Boost Clock: 1683 MHz

Gigabyte AORUS GeForce
GTX 1080 Ti

RAM: 11 GB GDRR5X
Cuda Cores: 3584
Dimensions: 11.5 x 5.5 x 2.1 Inches
Boost Clock: 1708 MHz

EVGA GeForce GTX 1080 Ti
Founders Edition Gaming

RAM: 11 GB GDRR5X
Cuda Cores: 3584
Dimensions: 10.6 x 4.6 x 2.1 Inches
Boost Clock: 1582 MHz
Best 1080 Ti GPUs
If you want to play modern games at 4K resolution at decent 60FPS, then the 1080 Ti is your best bet. However, the elephant in the room is which one you should opt for?
There are dozens of options out there, each with its own set of features and drawbacks. This makes getting the best value for your money a tedious task, which is why I have compiled this list for the top-rated one.
#1- ASUS ROG STRIX GTX 1080 Ti
Specs:
It overall boasts 3584 CUDA cores and runs at 1708 MHz Boost Clock.
Top rated 11GB GDDR5X VRAM, which is regulated with a 352-bit memory
Effectively fits in most systems with 29.8 x 13.4 x5.25cm of dimensions.
It consists of 2x HDMI, 2x DP, and a single DVI port in the IO.
Its Wing-Blade Fan Design provides maximum cooling.
Compatible with 7680 x 4320 resolutions
This card supports PCI express 3.0
Highlights:
Equipped with ultra-efficient MaxContact technology to provide more cooling and minimizes the load on heatsinks.
The added 4-pin RGB headers are great for a wide variety of color synchronization.
Get a quiet feather experience with the aid of its 0db fans, while FanConnect II fans minimize the temps.
Incorporated with two-way SLI, giving you the ease of mind to hit top frame rates.
Brushed aluminum backplate that reinforces the PCB for extra durability.
RGB based logo at the back cover is great for aesthetics.
Clear IO with HDMI connection to accommodate the needs of all VR users.
Drawbacks:
Based on the 2.5 slot design, it's not great for users with smaller cases; however, it's not that bulky or long.
The triple Wing-blade fans are quieter for most of the time. However, they are not perfect.
ASUS has been known for providing more relaxed, quieter, and faster tech, and this card is no exception to their line-up. This is my pick for the overall best 1080 ti due to the value it provides to consumers.
This GPU features a three-fan design and is around 11 inches lengthwise, while 2.1 inches is its ideal thickness. This indicates that if you have a mini ITX case, you might face some complications in fitting it.
But for that reason, you should probably go for the Founder's Edition, which consists of a blower-style design.
In contrast to that, the ASUS ROG STRIX GTX 1080 Ti has a reliable open-air shroud incorporated with plastic construction, which maintains minimal flex throughout the card's usage.
Similarly, the patented Wing-Blade Fan Design that is 90 millimeters each maintains low temperatures and dramatically reduces noise emission.
If you're a fan of quality thermals, then the ASUS got you covered; it features intuitive heat pipes connected with two aluminum heat sinks, one of which is regulated with a copper-based heat spreader for optimal cooling.
ASUS also promises that their Strix series provides 40% more heat dissipation than other third-party cards, making it a perfect choice for all gaming freaks out there.
It supports a custom PCB with dual 8x pin power connectors along with 10+2 phase construction for maintaining any kind of power loss. You can even control the fan headers to change your preferences according to a specific title.
Additionally, the ASUS ROG STRIX GTX 1080 Ti supports RGB customization through the Aura Sync utility.
The aesthetics match most of the build, so you won't face any issues if you're into ergonomics. At the same time, the maximum resolutions stand at 7680 x 4320 for a premium experience.
My Findings:
So, far as the reference card, the ROG Strix 1080 Ti maintains its position, especially in the noise and cooling department.
You will get around a 4-5% increase in FPS performance compared to Founder's Edition, with the results almost similar in the 1440p aspect.
Although it's the 4K aspect where this card truly shines, in conclusion, it would be an understatement to say it's the best 4K card currently on the market, but when we compare it to the most 1080 Ti, it truly is the winner. So, whenever you have the chance, make sure to avail this card!
#2- EVGA GTX 1080 Ti SC Black Edition
Specs:
1670 MHz of total boost clock speed with the base speed at 1556 MHz
It utilizes 11GB GDDR5X memory, connected with the aid of a two-slot design
Incorporates both 8 and 6 pin power connectors for optimal power flow
600Watt of minimal power requirement, with around 250Watt of power draw
Perfect for 60Hz 1440p gaming due to stable architecture
Customizable RGB LED, along with ICX based coolers
It's compatible with Precision XOC utility for premium monitoring
Highlights:
Equipped with state-of-the-art EVGA iCX Cooling for delivering prime performance.
Ergonomically stable base and backplate regulate further heat dissipation.
For additional control, it integrates several utilities.
It boasts a gorgeous shroud that is treated with a padded coated finish, giving vital aesthetics.
This card maintains a proper stature, even being a bit longer in size.
Significant performance in both 4K and the 1440p category, even in the current titles.
An aluminum heat sink is backed by several copper pipes, giving it extra versatility.
Drawbacks:
The ergonomics of this GPU are a bit odd initially but ultimately get integrated with the case design.
Moving on to EVGA's flagship Pascal video card, we have the GTX 1080 Ti SC Black Edition. It supports a high-quality cooling system and the integrated ICX technology, which is one of its main selling points.
For those who don't know about ICX, it's EVGA's patented tech that acquires several features that enhance thermal monitoring as well as cooling.
Rather than having a single thermal sensor on the GPU construction, ICX induces nine sensors and some microcontrollers to the PCB, which will get you some extra FPS in most of the titles.
There are also clear LED indicators on this beast, which reflect each zone's temperature ranges for optimal monitoring.
While for added customization, the LED colors values can be reassigned within the EVGA's software. If you want further ease of mind, then you should use the custom fan curves.
EVGA provides a synchronized fan control option which is another ICX functionality that allows user-defined fan curves. In contrast to that, the dual 90mm ball bearing fan blades target different zones to ensure further optimization.
This two-way cooling design works wonders; for the most part, however, heat transfer between components can be a bit of an issue. So, make sure not aggressively limit airflow if you are going to buy this GPU.
Other perks include several fin holes for ideal heat flow through the heat sink and L-shaped fins to gradually increase the surface area and ultimately heat dissipation.
On top of that, the GeForce GTX 1080 Ti SC Black Edition adequately supports EVGA Precision XOC software to provide smooth, low-latency-based gameplay without any hindrance.
My Findings:
All in all, EVGA GeForce GTX 1080 Ti SC Black Edition may be one of the best 1080 ti you want in your collection.
It's not only aesthetically pleasing and comes with tons of RGB backlighting but also supports the need of high-end gamers. You will get a maximum amount of frame rates without needing to tailor the in-game settings.
While the original 1080 graphic card might be almost similar in FPS, I can't say the same for noise and heat emissions. So, it's up to third-party vendors such as EVGA to the overall experience, and this card is living proof of this statement.
#3- MSI GTX 1080 Ti GAMING X TRIO
Specs:
It comes with a 1683 MHz of clock speed in OC mode out of the box
Highly intuitive PCI Express x16 3.0 with around 250 W power consumption
MSI Gaming X Trio supports both OpenGL 4.5 as well as Direct X12
Based on multi-GPU technology with integrated 2-way SLI
Provided with a support bracket to enhance adjustability
Incorporated with G-SYNC® TECHNOLOGY and VR Ready setup
Its IO is based on 2xHDMI 2.0 for all virtual reality enthusiasts
Highlights:
Compatible with around four displays at once with quality resolutions.
It's a Triple fan card with an intuitive and pleasing card in any system.
Proper ventilation with small holes located all over the metallic backplate.
Comprises two eight-pin power connectors as well as SLI connectors to regulate the voltage.
Full RGB proof with a couple of LED strips all over the construction.
Covers up to 2 and a half PCI slot with the addition of a DVI port as compared to the previous series.
A large heatsink is integrated to maximize the airflow.
Drawbacks:
The triple fan design can result in increased noise emission

.
Size can be an issue for smaller builds.
At number 3, we have MSI GeForce GTX 1080 TI GAMING X TRIO, which is my pick for the best 1080Ti in terms of aesthetics.
The first impression that comes after seeing this card is that it's massive. It's a triple-fan card which is unusual for MSI, but other than that, it's good to go.
It's also one of the fastest MSI cards on the market because with a base clock speed of 1589MHz and a boost clock of 1683MHz.
When we compare this value to the reference Founder's Edition, we can find that it's roughly 100MHz faster. On top of that, if you use the MSI Game boost utility, you can archive higher speeds.
Ergonomically speaking, it's much similar to the MSI 1080Ti lighting's cooler attached to the Gaming X PCB.
The two side fans of this GPU are 100 millimeters, while the middle one is around 90 millimeters. Sideways, the Gaming X Trio is quite hefty because it's a 2.5 slot card and weighs about 1.4Kg.
There is also an additional accessory included in the packaging for the hectic GPU dreaded sack. Without the fancy RGB, it gives a proper color-neutral vibe.
It is integrated with a brushed metal backplate which looks pleasing with the two-tone look. While the subtle MSI official logo at the side significantly increases its charm.
Although the red color accents won't match with most of the rigs once you install it sideways, you won't notice the change. You will see a small LED strip at the edge of the card, which is, of course, customizable with MSI Mystic Light.
My Findings:
The MSI GeForce GTX 1080 Ti GAMING X TRIO is aesthetically charming and acts exceptionally well in terms of performance.
The factory OC is integral to its functionality, but the useful GPU Boost 3.0 technology will take the clock speeds relatively high.
In games, it will stabilize under 2GHz, which is exceptional for the price tag. Furthermore, this card is also calm and quiet, even under immense stress.
It mostly peeks at 70-75 degrees, which is ideal for any 1080 Ti card. So, if you're in the market for a flashy 1080 Ti card, then I highly recommend getting the GAMING X TRIO.
#4- ZOTAC GTX 1080 Ti AMP Edition
Specs:
Archives overall clock speeds of 1683 MHz in 11GB GDDR5X memory
Highly compact construction with 11.81-inch stature lengthwise
Equipped with 1x HDMI 2.0 port, 3x DisplayPort 1.4, and a single DVI port
It boasts two 8-pin power connectors in a dual-slot design.
Optimal 275W of power consumption under full load
Pascal-based architecture for unprecedented performance.
Comes VR Ready with 352-bit memory bandwidth
Highlights:
A sleek black mess metal plate instead of the usual yellow design at the back.
2x PowerBoost included with the AMP Edition to make sure that your game runs silky smooth.
Decent RGB customization with SPECTRA LED Lighting utility, so you won't need to rely on third-party software.
NVIDIA G-Sync technology in this GPU ensures there is no screen tearing or any FPS drops in the gameplay.
Adaptable with most of the modern Nvidia's utilities such as OpenCL or DirectX 12.
One of the best cards in the market for 4K gaming.
Warranty included with online registration, so you won't need to worry about replacement.
Drawbacks:
Regulating the power draw can be a bit of an issue due to the bulkier setup in the 1080Ti series.
Not only you will need a decent ATX to incorporate it but also watch out for thermal throttling.
Another high-profile card in the review is the 1080 Ti AMP Edition by non-other than ZOTAC. The GPU itself is sleek and highly intuitive in design.
The grey metal color scheme gives off a definite vibe. All those gamers who tend to have a small casing will be glad to know that the AMP Edition will instantly fit in most systems due to its compact design.
You will get two 100mm fans at the front, which are highly effective in heat dissipation. While underneath, there are a couple of aluminum heatsinks connected to copper heat pipes to enhance the process of cooling.
The rest of the card is covered with the shroud to provide protection, so you won't need to spend extra bucks on maintenance.
It comes with two 8x pin power connectors near the PCI slot, which recommends a 600W power supply for optimal performance.
Similarly, it draws around 260-170Watt from your power supply, which is ideal for a card of this caliber. Moving on to the backplate, we can find two SLI fingers at the top, which are compulsory with most of 1080 Ti.
Additionally, there are two power chips incorporated on the backplate. The backplate itself is tough, durable, and helps to keep your card running in the long run.
The ZOTAC GTX 1080 Ti AMP Edition incorporates small holes near the back to dissipate heat from the chipset while maintaining ergonomics.
Although most users are concerned that the AMP Edition will run hot because of 3 slots heatsink, the bigger picture is it properly maintains a temperature between 60-80 degrees even at extreme load.
Whether you're into machine learning or hardcore gaming, it won't let you down!
My Findings:
From various benchmarks, it's clear that the AMP Edition is one of the Go to cards for all enthusiasts who want to game at 4K.
However, performance-wise it's a bit slower than the EVGA 1080 Ti SC Black Edition, but the margin is of few frames per second, which isn't a noticeable difference.
Additionally, the features that this graphic card is offering are top of the class. Not only will you get the widely praised IceStorm but also the NVIDIA, GameStream utility, which is always a nice bonus to have in higher-end cards.
On top of that, it's ergonomically stable, unlike its competition, so you won't need to spend extra bucks.
#5- Gigabyte AORUS GTX 1080 Ti
Specs:
Built-in with 1569MHz base clock speed with upgraded 1708MHz in gaming mode
Powerful WINDFORCE cooling system that is integrated with 100mm fans
Full RGB incorporation with 16.8M customizable lighting
The 12+2 Power Phases in the setup are highly effective during overclocking
Supports Aorus VR Link for all virtual reality gamers out there
Recommended 600W of power supply for favorable gaming
Accompanied by an intuitive metal backplate
Highlights:
The lighting and color effects are costumizable trough official AORUS utility.
Accompanied by the 3D active fan feature, which regulates the fan speeds, especially if the card is in idle or light load.
The temperatures during this card's complete standstill are shallow, while in a ventilated chassis, the results are more astonishing.
It can easily withstand higher loads without GPU throttling or any other complication whatsoever.
Its powerful cooling is accompanied by low noise emission, which is a massive score in gaming.
Extra dedicated HDMI output for VR support.
Aesthetically pleasing construction.
Drawbacks
The AORUS GeForce GTX 1080 Ti is not that loud; however, you can still annoyingly hear the fan rotations.
The overclocking potential in this GPU is quite limited, but it won't affect the performance.
Just like many third-party manufacturers in my list, Gigabyte has been known for upgrading Nvidia's original reference cards and transforming them into something very remarkable.
This GPU is a living example of that. Straight off, this beast of a card comes in a triple fan design with a two and a half slot WINDFORCE cooler. It covers 290 millimeters lengthwise and weighs just under 5 pounds.
This card's overall aesthetics are very similar to the RX 580 XTR model, although the actual cooler integrated into the Gigabyte AORUS GeForce GTX 1080 Ti is a bit beefier.
It boasts a total of five composite heat pipes going between two aluminum heat sinks, underneath of which is a copper plate that aids in advanced cooling.
While on the back part of the PCB, you will get several MOSFETs that significantly support the card's 12+2 phase design.
The additional 2x 8 pin power connectors regulate the current flow, so in the end, the overall lifetime of this card is significantly increased.
Furthermore, instead of the usual 80mm fans, Gigabyte has gone with three 100mm blades stacked over each other, delivering 23% more airflow than their traditional counterparts.
In reality, the build quality of Gigabyte AORUS GeForce GTX 1080 Ti is premium, especially with the incorporation of all metallic design.
Even the outer shelf and the backplate is gorgeous with few subtle details, and with the addition of a small copper plate, you can't complain much.
Nowadays, everything comes RGB proof and this graphical adapter is no exception. The usual RGB lighting goes sideways for the official AORUS logo and the large X located in the middle.
My Findings:
The bottom line is that the Gigabyte AORUS GeForce GTX 1080 Ti is an exceptional GPU with tons of features at the backend.
The only downside of this card is that its overclocking potential is limited, unlike the AORUS Extreme Edition. Still, it's nothing that cannot be compensated with a little bit of manual overclocking. While Nvidia's GPU boost technology further bumps this number.
In contrast to that, the IO department is in which this GPU stands out. You will get the usual outputs and an additional HDMI port at the backside, so you can easily pass it through the front panel of those chassis, which lack the dedicated option for VR headsets.
#6- EVGA GTX 1080 Ti Founders Edition
Specs:
1480 MHz base clock speed that can be easily boosted up to 1582 MHz
Monitors temperature and clock speed fluctuations with nine additional temp sensors
Optimized airflow through the integration of ventilated heatsink design
Numerous RGB lighting which also acts as Thermal Status Indicators
Equipped with 11GB GDDR5X VRAM that supports the needs of modern gaming
It lacks the extra sag in the construction as it weights under 3 pounds
Compatible up to max 7680 x 4320 screen resolution
Highlights:
It doesn't feature the virtual link support; however, the IO is advanced enough to tackle most daily needs.
The triple-fan design dramatically increases the airflow, giving you the extra boost in performance, especially in Esport titles.
The incorporation of a safety pin expands the durability in the long run while at the same time protecting the integral components.
Easy to install and use as most of the guidance comes within the instructional manual.
It comes equipped with higher out of the box clock speeds to get more at the same price.
Decent acoustic levels.
Drawbacks:
The ergonomics of this graphical processor are odd at first but won't cause any issues once installed.
Finally, in the review for the best 1080 ti, we have EVGA GeForce GTX 1080 Ti Founders Edition. Some might say that just like any other 1080Ti, it's outdated according to modern-day standards, but the reality is far-fetched.
Due to superior pricing and wide availability, it's still the perfect bang for the buck solution for high-end gaming. Moving on to the overall design of this graphic card, it's quite facilitating.
The present half-white aluminum brushing at the front gives a premium feel to it. Simultaneously, the side panel can be adjusted in most discussions due to its neutral color functionality.
It measures around 10.6 inches, something to be aware of if you tend to go for smaller rigs. I like that this GPU retains a rigorous two-slot design, which is not the case in many RTX cards.
Furthermore, the EVGA GeForce GTX 1080 Ti Founders Edition keeps the thickness levels, so mounting it vertically inside your case is as easy as it gets.
Now, if you're into RGB settings, you might be a bit disappointed as it might not be as flashy as some of its competitors, such as MSI GeForce GTX 1080 Ti GAMING X TRIO.
It won't eliminate the RGB lighting, and most of these effects are visuals at the front side where the official EVGA logo is mounted. There are also 2x eight-pin power connectors as well as bios switches to target optimal performance levels.
As far as GPU sag is concerned, the EVGA GeForce GTX 1080 Ti Founders Edition has virtually none. It's pretty straight across the board and gives a solid feel when mounted in the chassis.
My Findings:
In the end, if you made your mind to purchase one of the higher-end 1080 Ti cards and aren't that much concerned about the newest RTX features such as ray tracing or DLSS, then I highly recommend getting the EVGA GeForce GTX 1080 Ti Founders Edition Gaming.
It won't only run cooler and quieter than its competitors, but the ergonomic stability it provides is top of the line.
It's not bulkier at all, so it's the ideal candidate for vertical mounting and mini ITX cases. Performance-wise it's similar to any other 1080 Ti, with only a few FPS increases in most games.
How To Choose The Best GTX 1080 Ti Graphics Card?
For those who want to play current modern titles at 4k resolution without breaking the bank, then the 1080 Ti is your best bet.
However, getting the right GTX 1080 Ti is not as easy as it sounds. There are dozens of models in the market, some of which are more budget-friendly while others tend to have beefier cooling systems.
That's why we need to talk about a couple of aspects before you choose your 1080 Ti today. Additionally, we will look into a couple of benchmarks to give you a better understanding.
Benchmarks
Before moving straight onto different card factors, let's dive deep into a couple of benchmarks accompanied by the GTX 1080 Ti and its respective line-up.
The general setup that will be used in the benchmark comparison will include a Core i7 that is overclocked to 5GHz along with 16 GB Corsair memory in 1TB Toshiba's SSD.
The first game in the test is Ashes Of Singularity, running at 1440p. You can see some superior traction for the 1080Ti, and even for a demanding game like this in 1440p.
We're still seeing some CPU bottlenecking, which is the reason for performance gains overclock the 1080Ti. With that being said, it's a proper contender for 1440p gaming if you don't mind tailoring the settings.
Kicking up the same game to 4K resolution slightly reduces the CPU bottlenecking here as the overclocked 1080Ti outperforms the stock speeds. Again, there is a ridiculous amount of FPS boost as compared to the previous 1080 Nvidia cards.
Next up, we got Battlefield 1 at 1440p, and the 1080Ti easily outperforms its previous line-up. The 149FPS on average in the overclocked version shows this card's true potential, and even the 0.1% lows are sustained in the low 90's, which is pretty impressive for the price tag.
While in the 4K department, there are again exceptional results here with around 80FPS at advanced settings. Battlefield 1 might be an outdated game, but it's still used for benchmarks, primarily due to GPU hungry setup.
There is no doubt that the previous 1080 GPU is a decent performer in the category, but the 1080Ti is clearly the winner with 11GB of included VRAM and some other high-end perks.
Compatibility (With Power Supply, CPU & Motherboard)
While buying these high-power graphical cards, it's worth noting the overall system in which you will be mounting it.
If you have the budget for a 1080 Ti graphics card, then the only machine these cards should go should be a modern i7 or an AMD Ryzen 5 1600. Anything greater than these will, of course, smoothen your experience.
So, in short, if you have the budget for a graphic card like these, then frankly, you should have the cash to buy a mid to top-tier CPU. Otherwise, you're mismatching your components which will result in bottleneck issues.
In contrast to that, you should also opt for a stable power supply to run these beasts. According to Nvidia, the official PSU requirement to run these 1080Ti cards is approximately 600W, so you should opt for this number.
In contrast, most of the motherboards are compatible with this device, so anything like AsRock 4Core1333-FullHD will do just fine.
Overclocking, Noise, And Size
In general, there are two types of 1080 Ti GPUs currently available in the market. They are either blower-style cards such as the Founder's Edition, while others tend to be open-air coolers for proper heat dissipation.
Similarly, some of the cards come factory overclocked, so you won't have to face the complication of manually overclocking them by yourself.
In contrast, others give you extra ease of mind through manual overclocking. Primarily, the blower-style coolers will run a bit hotter as well as a bit louder than the open-air style ones.
Although they benefit from exhausting heat from the backspace, which is useful in many smaller builds, while the main advantages of cards like ASUS Rog Strix are that they have open-air coolers, they will bear larger fans and heat sinks.
They generally run at cooler temperatures with reduced noise emission. They will also have faster clock speeds, so these GPUs might be their one-stop-shop for all serious gamers out there.
Also, do keep in mind that it also majorly depends on which type of case you install. The blower-style cards are a bit smaller in size due to good coolers. That's why they can fit in most smaller issues, such as an ITX or mini ATX case.
How Many Ports?
For those gamers who are into Virtual Reality or simply want to game on multiple monitors at once, the question of How Many Ports a 1080 Ti possesses can be crucial.
You simply don't want to buy a card that won't even support your gaming preferences. Generally speaking, the reference GTX 1080 poses 3 DisplayPort, 1x HDMI output, and a single DL-DVI-D connection.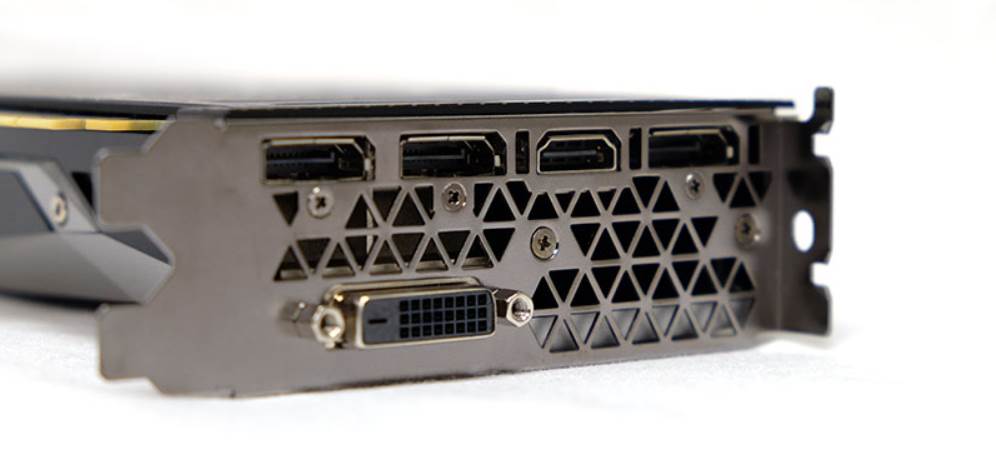 In contrast to cards from third-party vendors such as Gigabyte AORUS GeForce GTX, 1080 Ti offers an additional HDMI port for virtual connectivity, a game-changer for VR users.
However, if you tend to game on a single monitor and are not considerate about VR headsets, then any one of them will do just fine.
Core Clock Speeds & Performance
There is no second thought that core clock speeds impact a GPU's performance, and the 1080 Ti is no exception.
Graphical cards such as EVGA GeForce GTX 1080 Ti SC Black Edition have a base clock speed of 1556 MHz, while MSI GeForce GTX 1080 Ti GAMING X TRIO scores around 1569Hz.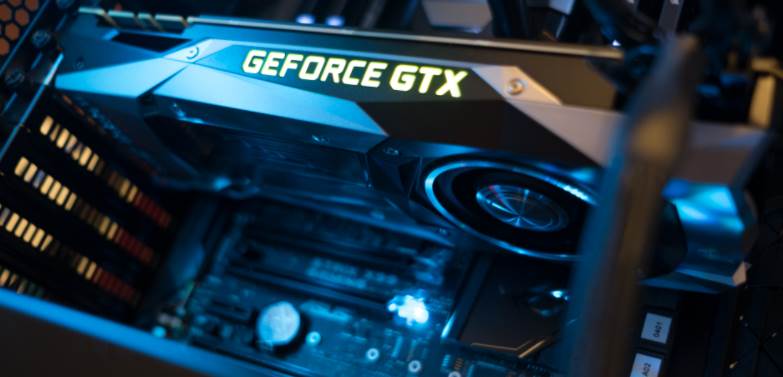 When we implement these numbers in the original gameplay, we can see that the difference between them will be of a few frames, which won't change your experience.
So, the bottom line is that no matter which one you choose, they are mostly the same based on clock speeds.
Your Budget?
Now, as far as the price goes, 1080 Ti cards such as the Founder's Edition and most of the blower-style GPUs will tend to cost around $700. Simultaneously, the aftermarket cards can also be found within the 800$ price tag due to some bonus features and a bulky cooling system.
I know you might be wondering, are they worth the extra bucks? Well, the answer is No from the performance point of view, but you might like them based on flashy RGB effects, aesthetics, size, or simply because you want to own the best of the best. That's why it's ideal for defining your budget and personal preferences before buying them.
End of The Line:
So, in conclusion, are 1080 ti Graphics cards worth the price? Well, absolutely! If you can find these GPUs, especially in the used market, they won't let you down.
Getting them is way better than, let's say, a 1660 super or most of the RTX 2000 series cards because of how bad the market situation is going on right now.
With the aid of 2 extra Gigs of Ram, it will perform exceptionally well in most newer titles. And although it's a four-year-old card, it doesn't consume much power, which is excellent for modern-day standards.
Whether you're looking to play games at 1440p or even 4K, the 1080 ti is your one-stop shop. No wonder this card is still a beast. However, when it comes to getting the best of it, things become a bit complicated.
There are dozens of GTX 1080 Ti in the market; some might be effective in aesthetics, while others in cooling, making it a tedious task to choose. Although I am sure if you go with your preferences, you will get the best value.
Frequently Asked Questions (FAQs)