Ever since RTX and RX series were announced By Nvidia and AMD, respectively, these graphic cards have become the center of heated discussion among gamers.
The infamous rivalry between these two powerhouse GPU brands is well known among the gaming community.
Being a gamer, you will always go for something that will last you years before it becomes obsolete, so you will definitely opt for flagship products.
RTX and RX series introduced flagship products, and in this guide, I will mainly put RTX 3080 and RX 6800 XT against each other for the sake of comparison.
These two graphic cards were released back in 2020 and are still one of the best GPUs markets have to offer in terms of sheer performance.
6800 XT vs 3080
If you are a hardcore gamer and gaming is your only priority, then these cards are more than enough for your needs. Trust me, they are, in fact, overkill in some cases when it comes down to delivering performance.
It is a no-brainer that these cards are not intended for 1080p resolution, but in fact, the manufacturers encourage you to use these cards at higher graphic settings with high resolution to fully benefit from their potential.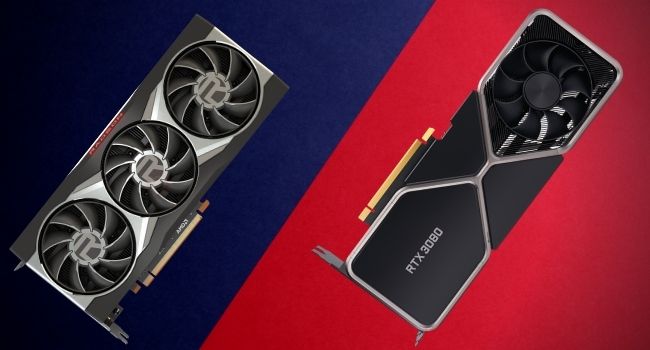 At 1080p resolution, these cards outperform nearly every other GPU in the market (except RTX 3090). At this given resolution, you will have no problem getting 100+ fps in almost every AAA title.
However, if you crank up the resolution to 2k, things start to get a little interesting. At this point, both of these cards work identically with each other. Nearly a tie, there is no significant difference as both cards deliver excellent performance at 1440p.
Now, if you go even further and max your resolution to 4k, oh boy, now we can see something different and unexpected ( kind of ). At this resolution, The RTX 3080 has an advantage thanks to DLSS 2.0 technology.
When you apply DLSS, not only do you get a significant boost in fps, but the quality you lose in the process is unnoticeable. RX series has yet to introduce a feature equivalent to DLSS.
RTX 3080 has completely blown me away, and I shouldn't be getting surprised here as the RTX series flagship GPUs were manufactured with a 4K resolution set as their intended resolution. And no doubt RTX 3080 shines in this range.
6800 XT vs 3080: Technical Specifications
| GPU Name | RTX 3080 | RX 6800 XT |
| --- | --- | --- |
| Price | Check Price | Check Price |
| Base Clock | 1440 MHz | 1820 MHz |
| Boost Clock | 1710 MHz | 2250 MHz |
| Video Memory | 10GB | 16GB |
| Memory Type | GDDR6X | GDDR6 |
| Memory Bandwidth | 760.3 GB/s | 512.0 GB/s |
| Bus Width | 320-bit | 256-bit |
| GPU Cores | 8,704 CUDA Cores | 4,608 Stream Processors |
| RT Cores | 68 | 72 |
| Tensor Cores | 272 | N/A |
| Architecture | Ampere | RDNA 2.0 |
| Process Size | 8 nm | 7 nm |
| ROPs | 96 | 128 |
| Power Draw | 320W | 300W |
| Recommended PSU | 750W | 750W |
| DirectX 12 Support | Yes | Yes |
| Nvidia DLSS | Yes | No |
| PCIe Gen 4 | Yes | Yes |
Comparing the performance of these powerhouses is one thing, but when it comes to hardware and basic architecture, there is a lot to unpack. Different manufacturers mean these products use different hardware and exclusive architecture.
Nvidia RTX 3080 uses what you call a CUDA Core. You can only find these in Nvidia GPUs, and we are looking at a flagship device here.
So it definitely packs a punch, and the CUDA Cores inside RTX 3080 amount to whopping 8704 shading units. Along with 68 streaming multiprocessors, it comes with a 320-bit bus. There is no doubt that this card is a terrific performer.
On the red side, RX 6800 XT specs on paper look a little weak in front of RTX 3080. Don't get me wrong, it is still one of the best performers in the market, and the clock speed is higher than RTX 3080, but if we talk about those "CUDA CORES" (or in this case, just shading units), the RX 6800 XT has almost half the amount of shading units than RTX 3080.
It amounts to 4608 units and a 256-bit bus, but RX 6800 XT does come with 16GB of VRAM. Which is a significant plus point, and you will have no worries for future games.
6800 XT vs 3080: Design & Power Consumption
Let's talk about design and TDP, shall we? When you are building your PC, your first priority is to make a list of components that are compatible with each other. Just like a good team, compatibility is necessary.
Every component needs to work in tandem with other hardware to avoid any performance issues. And when you are buying your GPU, especially a GPU of this caliber, you should be making sure you are getting yourself a high brand quality PSU.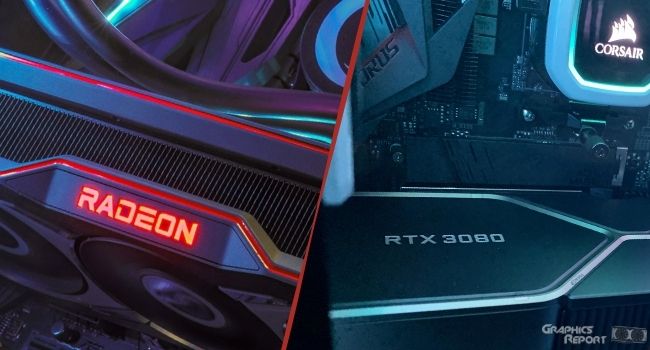 If you are spending that much amount on a flagship GPU, don't skimp on the power supply. You might save a few dollars but at the risk of putting your components in danger. You must be aware of the TDP (thermal design power) of your GPU.
If you are not aware, then it's no big that's what I am here for anyways. Writing this extensive guide for beginners buying flagship GPUs. so on with the comparison
RTX 3080 and RX 6800 XT are quite identical in terms of pulling out watts. RX 6800 XT is slightly more efficient, but it's a small difference, on paper at least. I am not surprised, we shouldn't be taking these GPUs lightly in any way.
When it comes to performance, they deliver huge FPS and can stand their own at 4K resolution even in newer gen AAA titles, so it is fair that they consume a massive amount of electricity juice.
And because they consume high watts, their designs are much different than older-gen GPUs. Nvidia revamped the whole design, and this time they have used a more efficient design to allow better airflow.
High performance means high power usage, and that can lead to high temperatures. This design included bigger heatsinks for better cooling. Rx 6800 XT tells the same story, better design, huge heatsinks, more efficient airflow. Both cards win.
6800 XT vs 3080: Price, Features & Technology
The New Generation series of Graphic cards always come with major improvements and new technology that outperforms the previous gen. And with the launch of new-gen flagship graphic cards by AMD and Nvidia.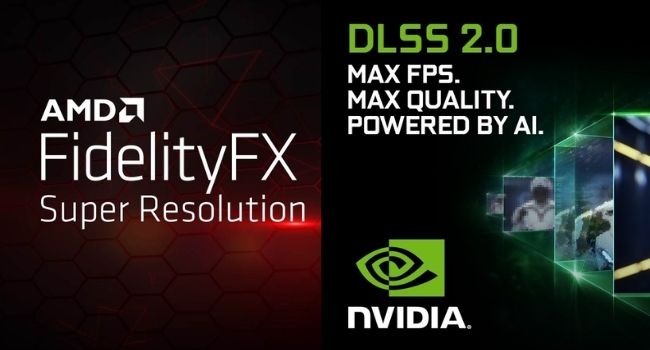 They both introduced major architectural overhauls and better features. Nvidia launched DLSS 2.0, which is a super neat feature and one of the major selling points of RTX series cards. Even though DLSS 2.0 only works in games that support this feature.
AMD is not far behind in this race, they introduced their own version of DLSS 2.0 despite claiming that they do not see this as a direct competitor to DLSS 2.0, which is certainly a good option for AMD fans.
Upscaling the in-game image by using AI improves your FPS while maintaining the same image quality. Very similar to DLSS 2.0, and I can see why people are tempted to compare both against each other.
As of writing this guide, I should tell you about the price of these GPUs that anyone can currently purchase. RTX 3080 is a tad bit more expensive than RX 6800 XT, priced at $1200-$1300 depending on the variants and region.
The AMD juggernaut saves you about 100$ if you opt for RX 6800 XT instead of RTX 3080. Priced at $1000-$1150, depending on region and different variants, of course.
Testing Setup:
Now on to the actual testing of these Graphic cards. Till now, I have told you everything according to the paper, but here with the actual testing, we will see how these cards perform.
I am using a beefy setup that will run these cards up to their full potential. Had to squeeze every single ounce of juice from these big boys. Here is the testing setup
CPU: AMD Ryzen 9 5900X
Motherboard: ASUS TUF GAMING X570-PLUS
RAM: 4x8GB G.Skill Trident Z 3466MHz
GPU: Sapphire Radeon RX 6800 XT NITRO+ OC
GPU: MSI GeForce RTX 3080 SUPRIM X
PSU: Corsair HX1000 – 1000W Platinum
AMD variant that I am using for benchmarks is an OC variant, but for fair treatment, I will be running it on stock clock speeds. Benchmarks will be on equal grounds. No favoritism
RTX 3080 vs RX 6800 XT: Gaming Benchmarks
Let's begin with the benchmarking and see how both these GPUs perform in game, I'll be testing them in 1080p, 1440p and 4K to see which one comes on top.
#1- Hitman 3 (1080p)
It is safe to say that this resolution is never going to be a big problem for these GPUs. During the benchmark, both of these cards were hitting 150+ Fps on ultra settings.
However, there is something interesting that I noticed. Rx 6800 XT was leading this comparison by an average of 20 fps, and the power consumption was around the 200-220w mark.
Almost 100w less than RTX 3080 but with better average fps. this game seems to be more utilized on AMD. this is just the 1080p resolution we are talking about; maybe if we crank up some settings, we might see something different
RTX 3080: 185 fps
RX 6800 XT: 208 fps
#1.2- Hitman 3 (4k)
Now at the 4k resolution, things get a little interesting. 3080 was performing well above the 150+ fps mark, but here the fps dipped below 100, averaging around 90 and above. AMD 6800 XT managed to break 100 fps even at this resolution again, consuming fewer watts.
I'd say the competition here is almost a tie, and both of the cards managed to stay in the 90-100 range, which is really impressive when considering that the game was running at 4k ultra graphics.
RTX 3080: 93 fps
RX 6800 XT: 103 fps
#2- Cyberpunk 2077 (1080p)
The infamous Cyberpunk 2077, everyone knows how poorly optimized; this game is, but that's nothing for our GPUs. They can handle anything you throw at them, especially at lower resolutions like 1080p.
after Running this game for a while, the results are very identical. Both cards stayed above the 100 fps mark, with 110 fps being average. They both managed to stay above 100 fps in a game like Cyberpunk? That's a feat on its own
RTX 3080: 106 fps
RX 6800 XT: 101 fps
#2.1- Cyberpunk 2077 (1440p)
At 2k resolutions, we see a huge dip in fps, which was quite shocking to me. Here RTX 4080 performed better than AMD GPU. both of these cards managed to stay above 60 fps, with RTX 3080 being a clear winner.
The difference was 10-11 fps between these cards, and both GPUs were using 98% of their processing power, so it's safe to say that our cards gave their best shot in a game like this, and they still rocked
RTX 3080: 77 fps
RX 6800 XT: 69 fps
#2.2- Cyberpunk 2077 (4k)
Here comes the Ugly part, as soon as I cranked the resolution to 4k. My game dipped way below 60 fps right into the 30s territory. AMD was struggling to stay ahead of 30 fps, and it stayed in that range the whole time.
RTX 3080 performed slightly better; however, 40 fps is not that big of a deal. Here our Cards struggled noticeably, and if you want to achieve better fps in this, you may want to toggle on DLSS or FSR feature to manage that 60 fps mark. Maybe even tweak some graphical settings down. This game was a real tough opponent.
RTX 3080: 41 fps
RX 6800 XT: 36 fps
#3- Warzone (1080p)
Popular battle royale that spawned off from the Call of Duty franchise as a standalone installment, this game runs better on most setups, and it is quite optimized. So running this game on 1080p on my setup is going to be a walk in the park.
And not surprisingly, this game performed just as I was expecting. The benchmark results tell us that it is a tie between these cards. The average fps these units produced were in the 170 fps range, which is quite remarkable.
With only a 2 fps difference, RTX 3080 was in the lead but come on, it's just 2 fps. Barely noticeable, and you can easily judge that the performance was identical. 6800 XT was being efficient with its power consumption.
RTX 3080: 177 fps
RX 6800 XT: 175 fps
#3.1- Warzone (1440p)
As I increased the resolution, the performance loss in the game was very minimal. I was expecting a 20-30 fps, but surprisingly, I only saw a 7% fps reduction. Where In 1080p, the game was going into 170 fps range here, the fps were steady around 160 -170 mark.
with this minimal loss in fps, 1440p is a perfect fit for gamers because they can enjoy this game on a better resolution without worrying about performance drop
RTX 3080: 166 fps
RX 6800 XT: 168 fps
#3.2- Warzone (4k)
Even at 4k resolution, this game never failed to deliver great performance. I was delighted to see that at 4K high graphical settings, I was getting 100+ fps with no drops below 100. Temps were under 70 degrees all time, and power management was efficient, both cards delivered their best, and I couldn't be happier.
I mean, Who doesn't loves to play a neatly optimized game with top-of-the-line GPUs? These cards are performing in this resolution just as they were intended to. Perfect choice for 4K users
RTX 3080: 107 fps
RX 6800 XT: 106 fps
#4- Horizon Zero Dawn (1080p)
The base fps you can get on horizon zero dawn on RTX 3080 is somewhat near the 125-130 range. On the other hand, AMD is performing slightly better with just a 2% fps increase which is not that huge of a difference to base my judgment.
At this resolution, there is nothing that can topple these beasts. Both cards were exceeding 125+ fps at all times without any significant or frequent drops. 1080p will never be a problem for these GPUs. they are destined to do greater things
RTX 3080: 129 fps
RX 6800 XT: 134 fps
#4.1- Horizon Zero Dawn (1440p)
1440p is what I consider a more balanced option for these GPUs. You have a higher resolution with consistent above-average fps. In this resolution, these cards give optimal performance in any game, and this game was no different.
At 1440p highest settings, RTX 3080 was performing identically to its rival. Both cards were going toe to toe with each other, and they were shelling consistent 110+ fps without major drops. These cards are comfortable in this resolution, and if you are a 2K user looking for futureproofing, then these cards are the perfect choice for your system
RTX 3080: 107 fps
RX 6800 XT: 112 fps
#4.2- Horizon Zero Dawn (4k)
Running a benchmark on this resolution was a surprising experience for me. I saw a huge performance drop at this resolution.
Going from 110 fps at 1440p to 70-80 fps at 4K is huge, but still, on the brighter side, the game didn't falter below 60 fps, and it stood well above the 70 fps mark.
RTX 3080 was performing slightly better but with just a 3 fps difference. 6800 XT was roaming in 65-70 fps territory, and I didn't see any further drops.
RTX 3080: 71 fps
RX 6800 XT: 68 fps
RX 6800 Xt vs RTX 3080: Ray-Tracing Performance
Ray tracing is a rendering algorithm that allows light to simulate real-time physics when interacting with other objects. In easier words, ray tracing controls how light reflects on other surfaces.
When this feature was introduced in GPUs by Nvidia, it was a revolutionary change. Nvidia reshaped this technology and improved it even further with the release of the 3000 series.
AMD is taking its first step into the world of ray-tracing, and it finally introduced RX 6000 series GPUs with ray-tracing. Now the comparison is inevitable between these two rivals, what's a better way to test this other than games?
Minecraft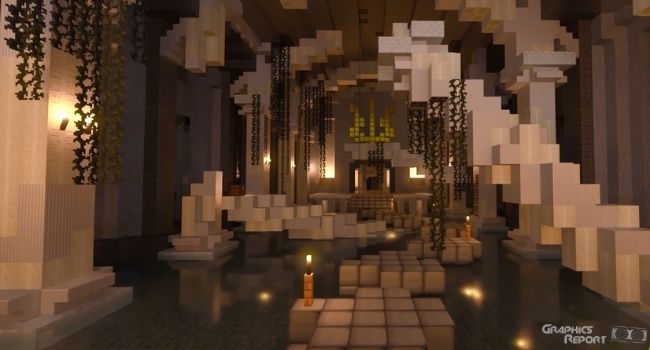 Minecraft doesn't sound graphically intensive, but this little game is a good contender. Using ray-tracing technology, I saw a huge difference between these GPUs; AMD was delivering half the fps of RTX 3080 but keep in mind this is the first time AMD implemented this technology, so there is room for improvement.
Control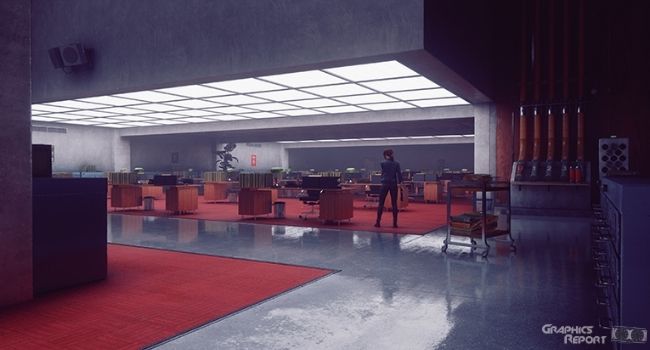 Control is the same story again. Nvidia was leading the fps game with an average of 90 fps. 6800 XT managed 60 frames at 1080p settings. It's not bad for the first-timer. Nvidia has the advantage of experimenting with this for 2nd time.
Metro Exodus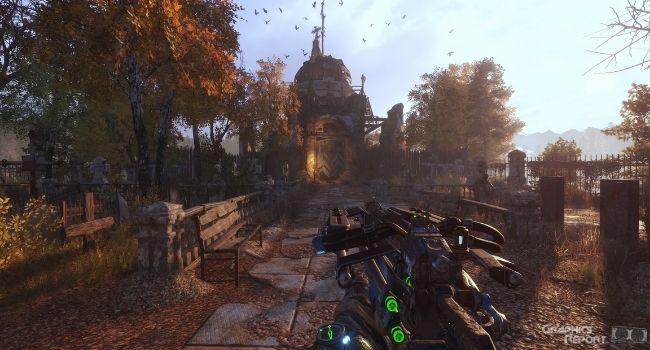 This game fared better in favor of AMD, not by comparison, of course, because Nvidia is still in the lead with 126 FPS, but 6800 XT was shelling out 100+ fps on average, which is impressive. The gap seemed close in this case which shows that AMD has the potential to compete with RTX 3080 in certain games
Nvidia is the clear winner in this case. Almost 50% less FPS with Raytracing Enabled, which is certainly not bad but in comparison, AMD stands no chance in this realm against Nvidia. Maybe in the future, AMD will improve this feature just like Nvidia did with RTX 3000 series.
RX 6800 XT vs RTX 3080: Which Should You Buy?
Now the clash of these Monsters has ended, it's time to discuss what card suits your needs perfectly. Honestly, I was surprised and content with RX 6800 XT performance until I involved ray tracing in the mix.
Other than that, this card showed exceptional performance, and it had no problems going face to face with RTX 3080.
But RTX 3080 has one card up its sleeves that might turn the tables in Nvidia's favor. Ray Tracing, if you are a fan of ray-tracing or you want to explore this for the first, then RTX 3080 is the clear winner. RX 6800 XT did well but not as well as RTX 3080. RX 6800 XT performance was acceptable, and there is hope for improvements in the future.
Maybe AMD makes a comeback with a bang and knocks every out with its improved ray tracing performance. Who knows? But as of right now, if you are looking forward to a more casual and graphical experience, then RTX 3080 is the best choice for you.
Competitive or hardcore gamers can opt for RX 6800 XT because this card is a beast. If ray-tracing is not in your requirements, then go for it.
More readings:
Best CPU For RTX 3070 In 2023 (Updated)
Best CPU For RTX 3080 Ti In 2023
Best CPU For RTX 3070 Ti In 2023 (Updated)
Best RTX 3070 Ti GPUs (The Ultimate Choice)
Best RTX 3060 Ti Cards (New Budget King)
My Final Thoughts On It!
Testing these cards was so much fun, honestly. I was surprised by the performance of these cards. Now, this is the end of this article, I should give my few thoughts on what I think about these beautiful graphic cards.
You can judge by my tone how much I loved them, but there should be an absolute pick here without any bias involved.
Overall, both cards did well, Rx 6800 XT made an amazing effort and kept the pace right up with RTX 3080, which was quite surprising and refreshing for me because, on paper, this card seemed weak. But benchmarks told me a different story.
If you are looking for the best gaming experience, you can opt for any of these cards. But here, RTX 3080 has a slight edge because it provides ray-tracing and DLSS 2.0 in the same price range.
AMD is still lacking some improvement in ray-tracing, but the FSR technology is a neat feature that one can consider before buying. Both cards are the best choice for gamers, and the price to performance ratio makes them highly demanding in the gaming community.
Frequently Asked Questions (FAQs)