It almost sounds like forever, but the GPU market is currently being shared by AMD and Nvidia. Sure, there was a time many other companies used to exist as well, but times have changed, and now the entire share is with these two companies.
However, Intel is gearing up to bring something exciting with their Intel Arc GPU, and well, things might be getting interesting.
Sure, I do understand that the GPU is not available at the moment, and there are a lot of speculations, but given the whole story and idea around this GPU, Intel might be up to something.
What Is Intel Arc? The Story Behind Intel Arc
A lot of people might be surprised, but Intel has been working on their dedicated GPU for some time now.
The plan is to enter the high-end GPU market and compete with both AMD and Nvidia, officially giving us the battle between team blue, team green, and team red.
Intel Arc is the name of the project so far, and the first products are set to be released in the first quarter of this year.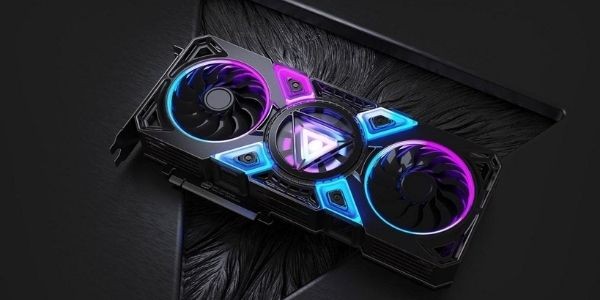 The first GPU will be based on the codename Alchemist, which is a much better name than the previously known DG2.
The first Arc cards will be somewhat a follow-up of the DG1; a card Intel released just for the system builders, and it delivered a performance that was similar to the GTX 1030. Remember that GPU? I don't either.
I know a lot of people be wondering about the specs of the Intel Arc GPU, but to be honest, currently, there is no spec sheet available, so even we are not sure about what we are getting.
However, Intel did spill some information, and we do know that the modern GPU will bring some nice features.
Gamers and keen potential users can expect features like real-time ray tracing as well as AI accelerated super sampling, something to compete with Nvidia's groundbreaking DLSS and AMD's FidelityFX.
The trailer that Intel shared also shows that the card can run games like Forza Horizon 4 and Metro Exodus, the latter of which is very demanding, even for the likes of RTX 3080.
It is also important to know that Intel is currently looking to be certain that they are staying in the discrete GPU market as the company has announced several more graphic cards that will be following the Alchemist in the coming years.
You are going to get options such as "Battlemage," "Celestial," and "Druide." Needless to say, Intel's commitment is certainly something that we appreciate.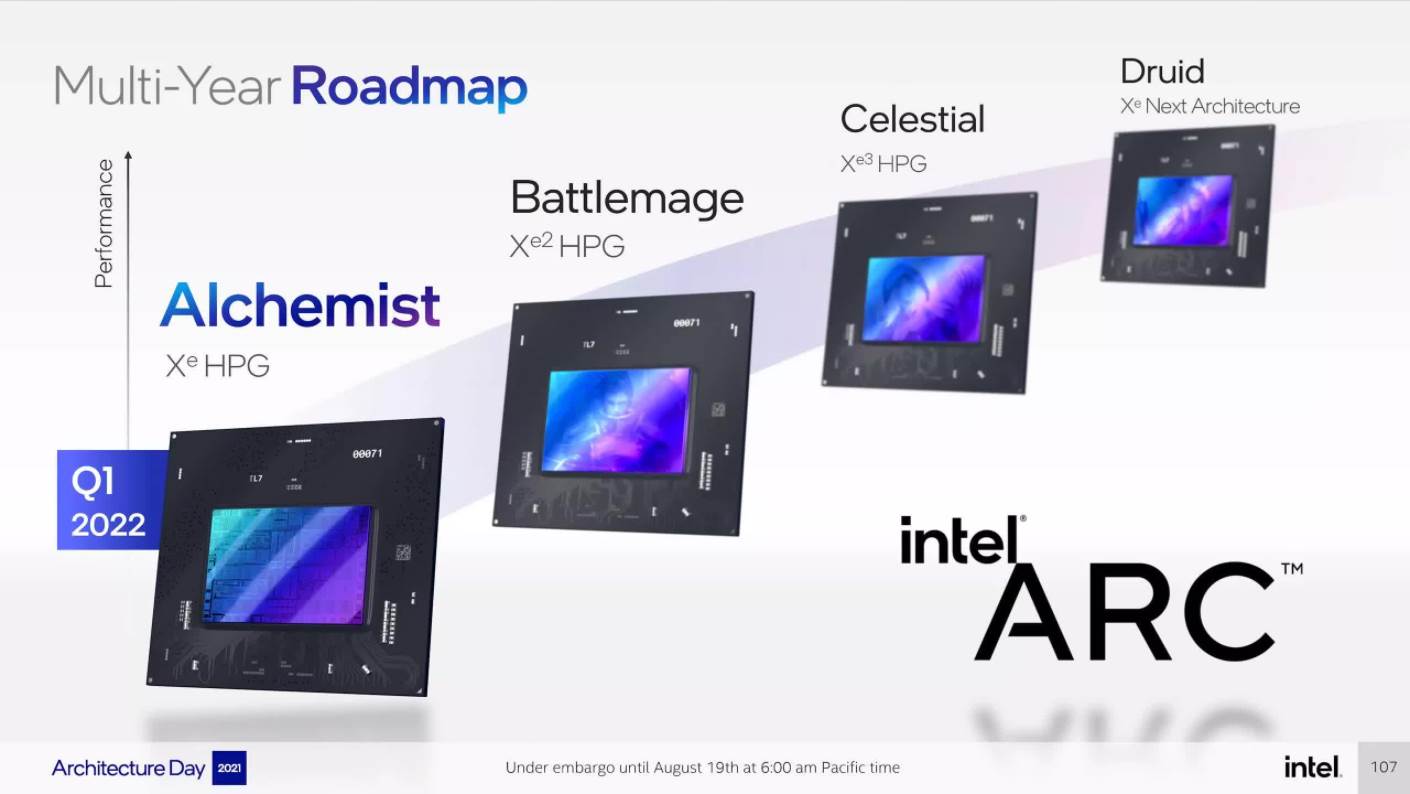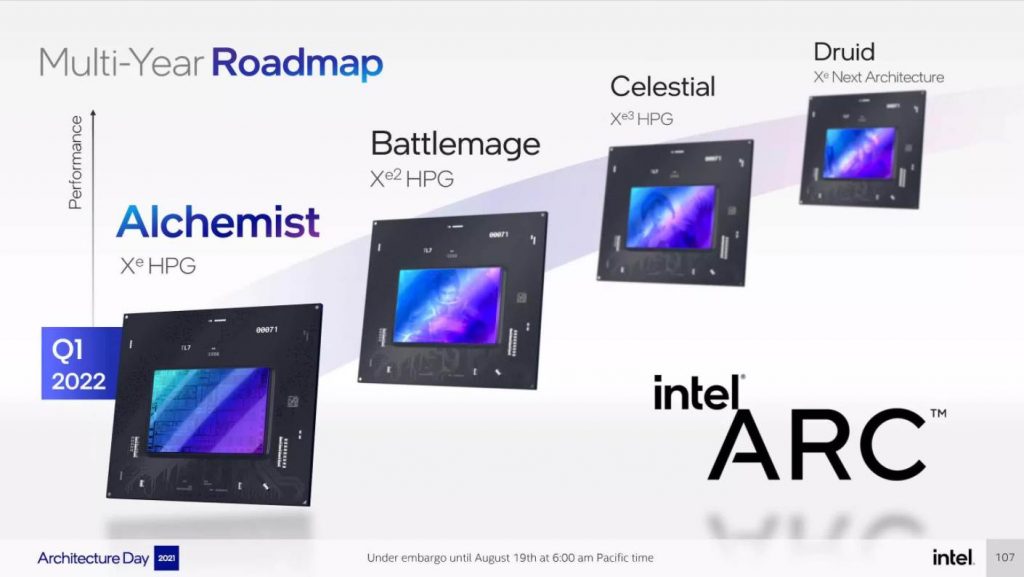 Arc GPUs will be Intel's first proper run at the gaming GPU market. However, it is important to know that Intel is not starting from scratch; the company has decades of experience in creating and updating graphics drivers.
The company is also good when it comes to releasing stable and beta drivers that offer improvement for specific games, something Nvidia and AMD are doing, as well.
Not to forget, Intel's Iris Xe graphics that debuted in the 11th generation Core processors are already able to run many games at 1080p or 720p, and while they cannot rival what AMD has done with their Ryzen APUs, it is still something that shows that the company can do the job with ease.
At the time of writing this, I do not know anything about the performance, pricing, or availability of any of the Arc cards.
However, we do have to keep the current state of GPU and chip shortage in mind, and considering how it is not slowing down any time soon, it could end up becoming a good opportunity for Intel GPUs, especially if they manage to get their hands on the parts.
Remember, both Intel and AMD are hard at work trying to catch up to the shortages in the market, and that could result in some more issues coming in the way, and we do want to avoid those things at all cost and find something that is better for everyone.
So far, all of us are waiting for Intel to step up and aggressively compete against Nvidia and AMD but let's see if they manage it successfully.
Intel Arc Alchemist Architecture Explained
Now, when you are talking about the architecture that goes behind the Intel Arc or Alchemist, things are not really that complicated.
So far, there has been very little official information and a lot of speculations, as well. Amidst all of that, it has been hard to determine what exactly is happening and whatever Intel is planning.
With that said, we do know that Intel is preparing the first consumer-level card that is named Intel Xe-HPG architecture, and the card is going to be Alchemist.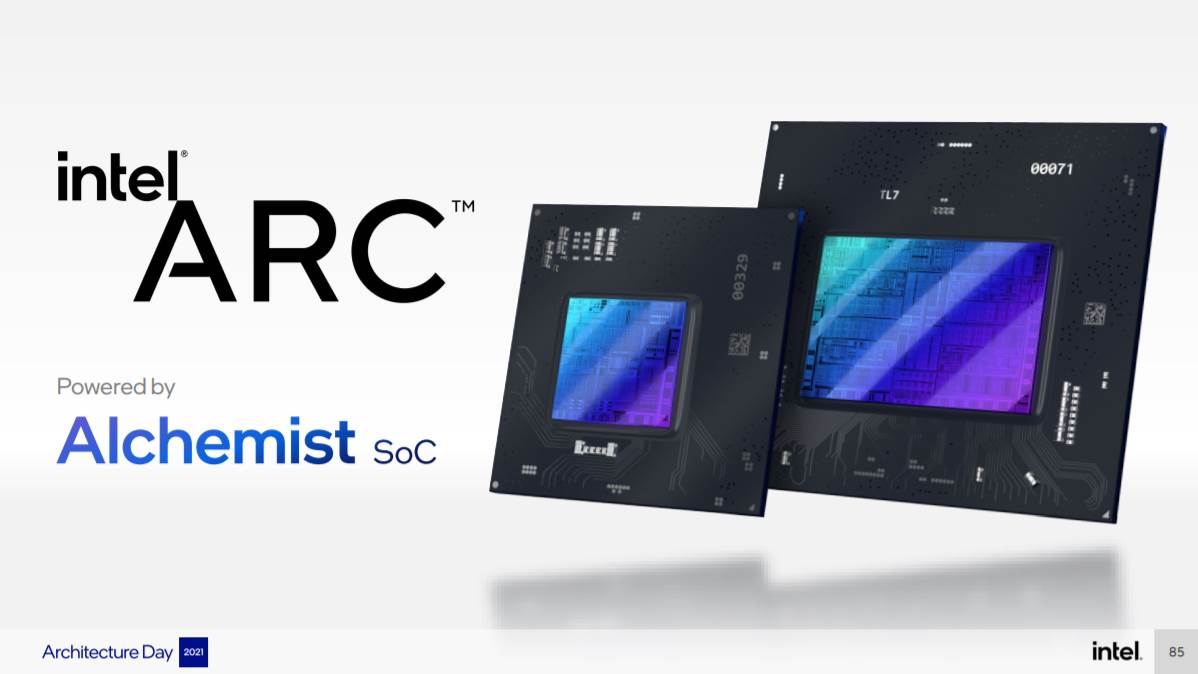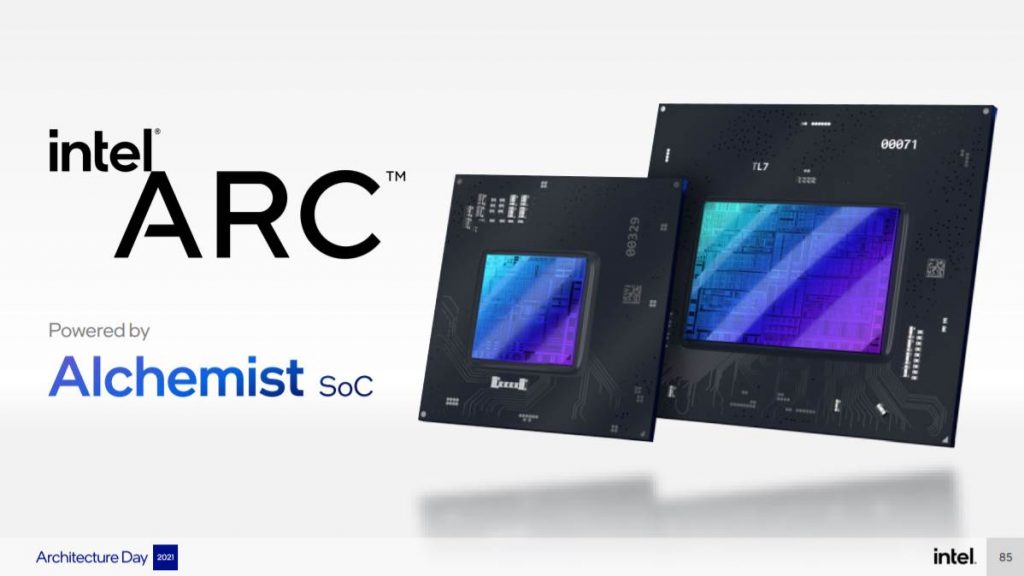 The GPU in question is also going to bring real-time ray tracing, mesh shades, variable-rate shading, Direct X 12 Ultimate support, as well as some features that are going to rival the likes of AMD and Nvidia.
The rumors also suggest that Intel Arc/Alchemist will supposedly be a powerhouse as the GPU will come with 32 Xe cores, with each Xe core having 16 Vector Engines and 16 Matrix Engines. This will allow the GPU to deliver 512 execution units (EU).
Is it a bit hard to understand?
Well, putting things in perspective, if the information above is correct or anything to go by.
We are expecting the Alchemist to perform on the same level as the RTX 3070 and the RX 6700XT by Nvidia and AMD respectively; both of them being high-end cards that are enough for 1440p gaming and beyond, in some cases.
As I have mentioned before, Intel has already stated that Alchemist is just the start of the ARC series of GPU and the Xe-HPG architecture as the company plans on releasing more GPUs in the future, which are going to be extended version of what Intel has been planning.
Not just that, with the architecture that Intel has developed, the company is also planning on taking the fight straight to Nvidia and AMD and releasing their own features that will counter both the team green and red.
As far as how the battle goes and whether Intel is able to strike gold in the first attempt is something that we have been waiting to see for some time now.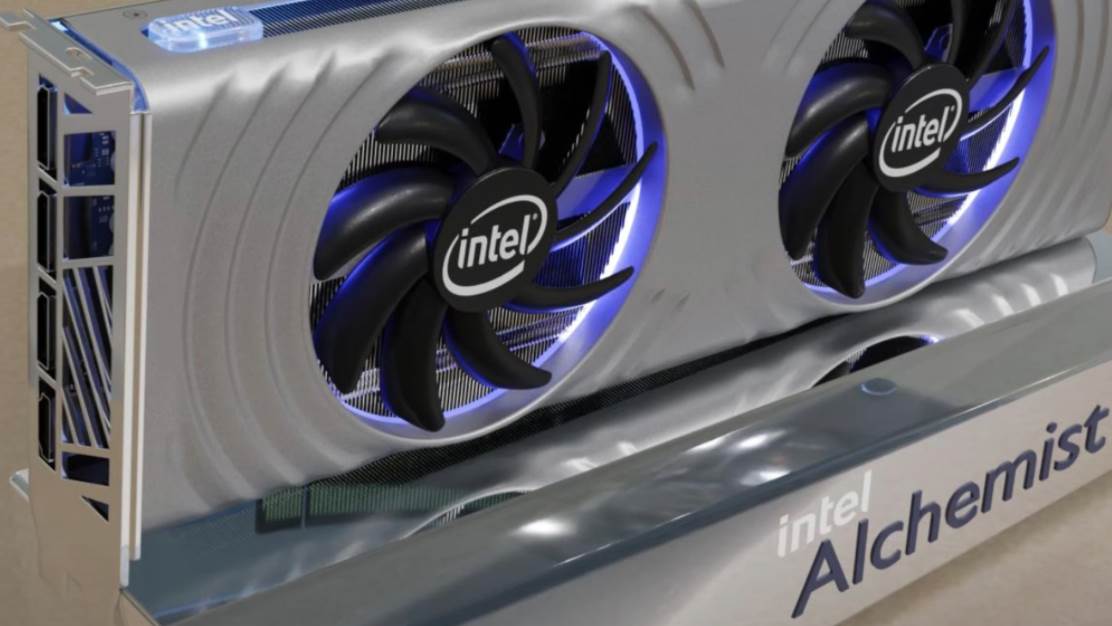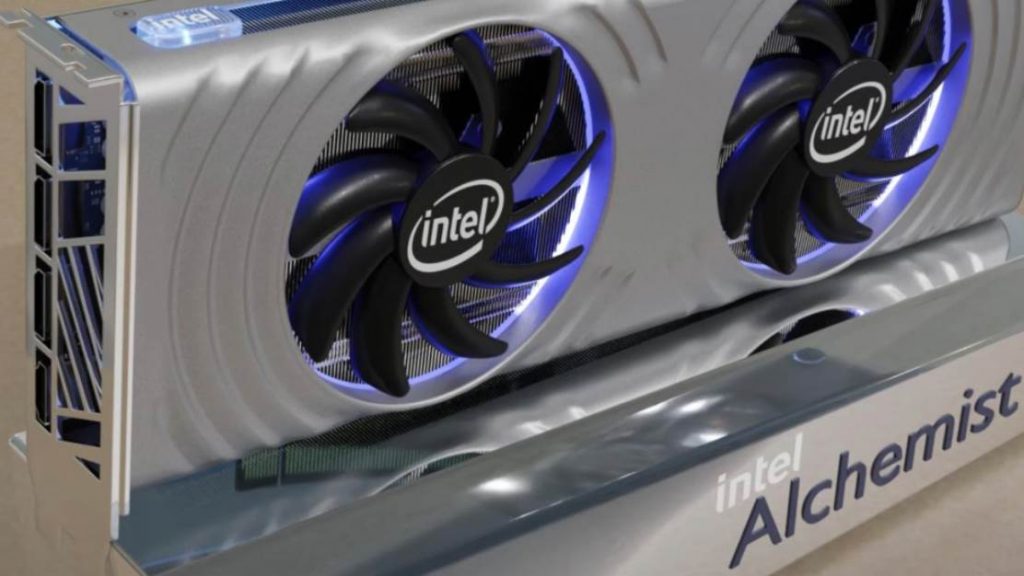 Needless to say, for those who are wondering if the architecture Intel has planned is any good, then so far, things genuinely are looking really good for the company, and we are hoping that you are actually going to get some really promising results from the blue team this time around.
Sure, the Alchemist might not be able to crack the upper echelon of the GPUs that has been dominated by the likes of AMD and Nvidia, but the fact that something close to that exists is more or less a reaffirmation that you are looking for something really good and the performance is going to be excellent regardless.
Plus, it is important to know that this is just a start, so we are only expecting things to get better as time goes on, and Intel's Arc series could only improve more in the coming future.
Intel XeSS, Or Intel Xe Super Sampling: What Is It?
There is no doubt that artificial intelligence has come a long way, and when you are talking about the applications of AI in gaming, we are barely scratching the surface as there is going to be a lot more in the coming days, weeks, months, and years.
Still, when Nvidia released the RTX 2000 series, one of the key selling points aside from real-time ray tracing were DLSS (Deep Learning Super Sampling) which combined machine learning and AI to produce an image on a lower resolution but making it look like it was rendered in a much higher resolution.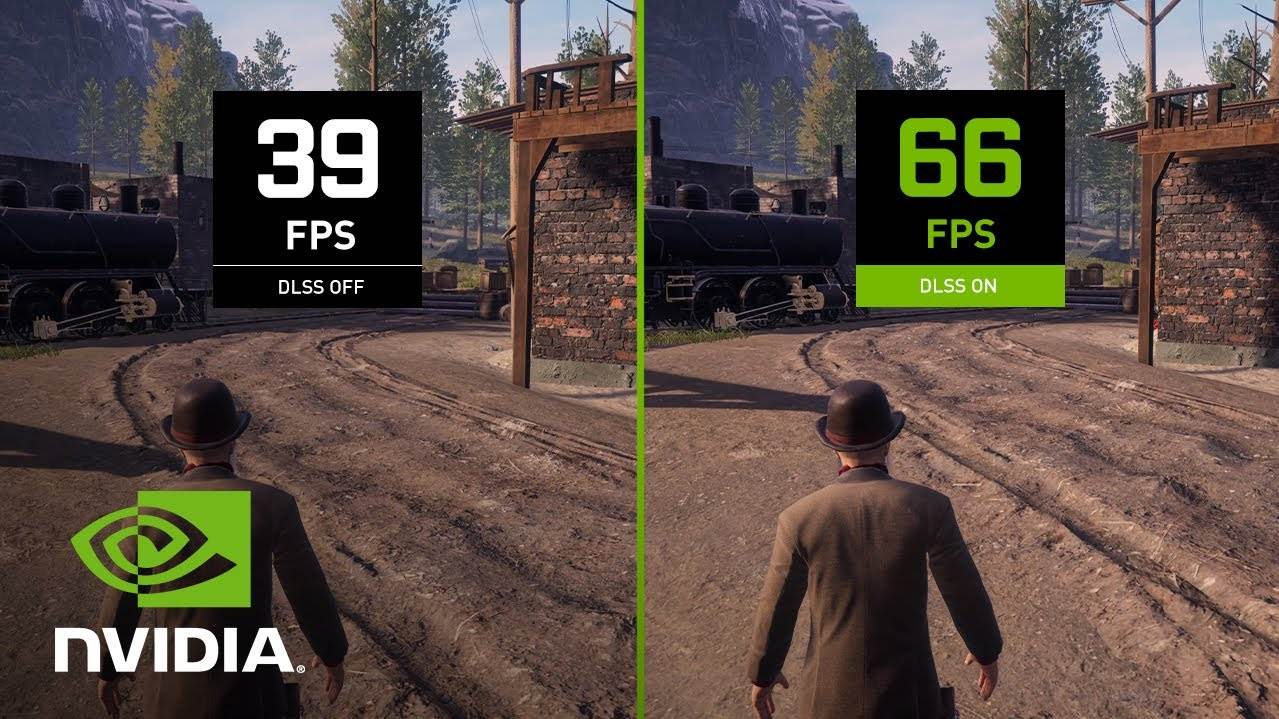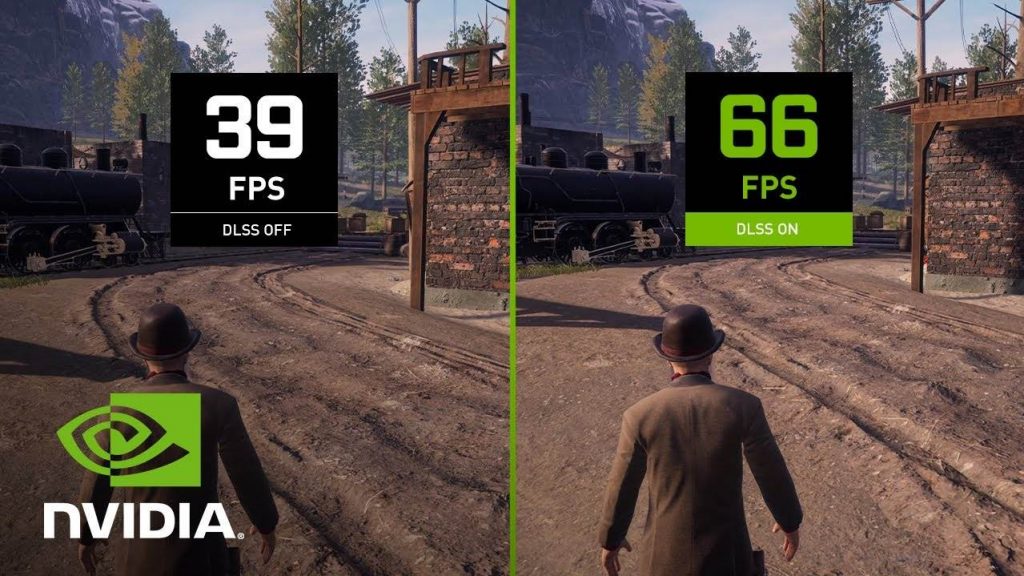 I know it might not sound like much, but this allowed the owners of RTX 2000 and RTX 3000 series to play games unlike never before; you could be running a game on 1080p with DLSS turned on, and it would make it look like it is being rendered on a much higher resolution with a massive boost in performance.
AMD soon followed through with their own version called the Fidelity FX Super Resolution or FSR, which worked similar to how Nvidia's DLSS worked.
The best part?
Both these technologies are new, and they are constantly learning and evolving into something better.
Which could potentially mean that in future, we do not even have to worry about optimization, especially if all the games available support these technologies.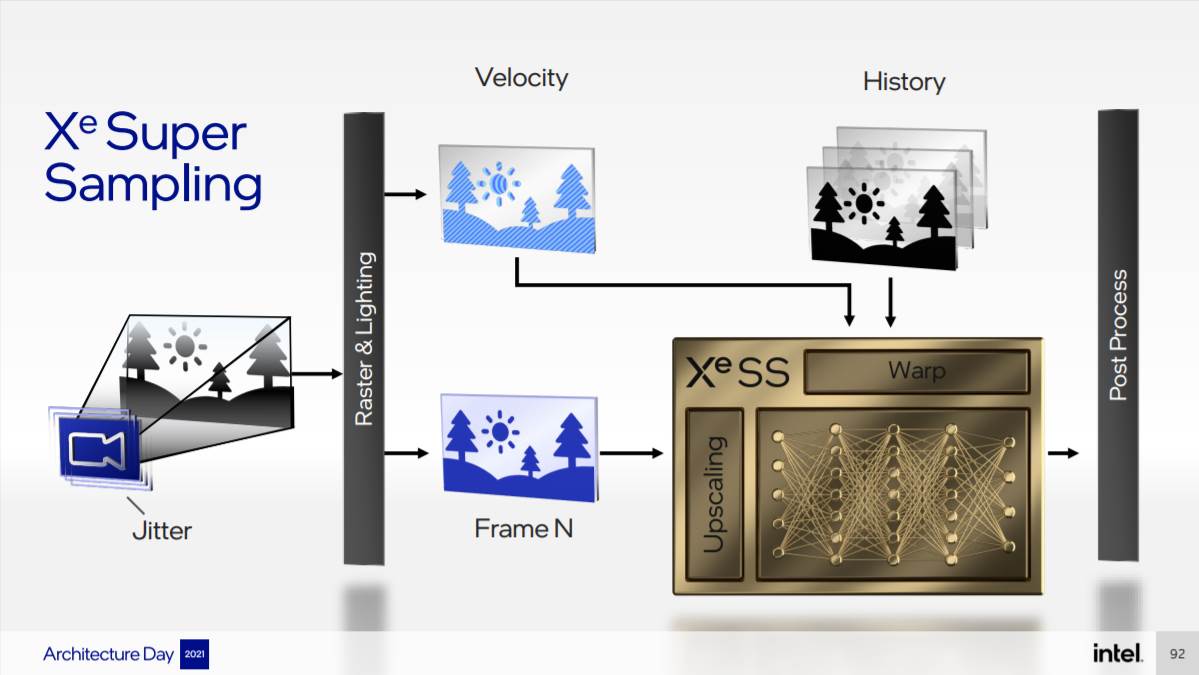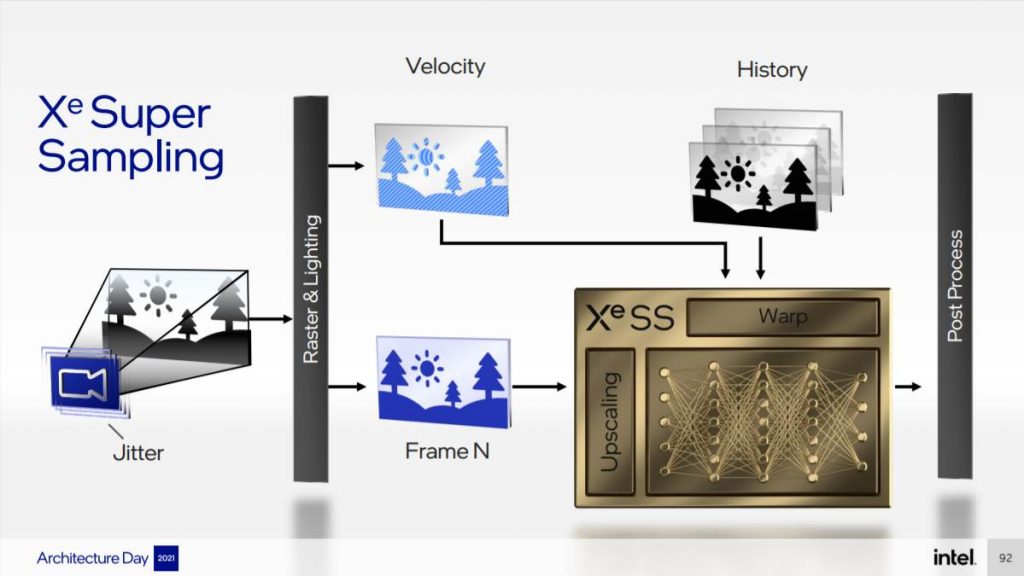 With that said, Intel's XeSS or Xe Super Sampling is team blue's take on using AI and machine learning in tandem to upscale images, and honestly, if done right, this could change the whole gaming experience by a drastic measure.
So far, we do know that Intel is going to be using AI to upscale an image in real-time.
The tech will also rely on machine learning and will reconstruct subpixel details from neighboring pixels and previous frames.
This will result in the recreation of a higher resolution image at a lower cost. Just like DLSS and FSR, the idea here is to allow gamers to play games at a higher frame rate and resolutions without taking a hit to the image quality.
However, while Intel's approach is no different than Nvidia and AMD, we still have to wait and see if XeSS is as successful and optimized as DLSS or FSR, for that matter.
Still, Intel has decided to pull no punches and shared a video that shows that XeSS running at 4K, you can take a look at the video below.
Honestly, after going through the video, things are certainly looking impressive, and I cannot wait to see if Intel finally manages to break the hold that AMD and Nvidia have on the market.
Whether it happens this year or a few years down the road is yet to be seen, but it is going to be an interesting thing to experience if Intel finally manages to pull it off.
Intel Arc Alchemist Specifications: What I Know So Far
Now, as far as the specifications are concerned about the Intel Arc Alchemist, there is very little about the upcoming GPU that we know.
Sure, it might be coming out this year at some point during the first quarter, but aside from that, we do not have much to go with.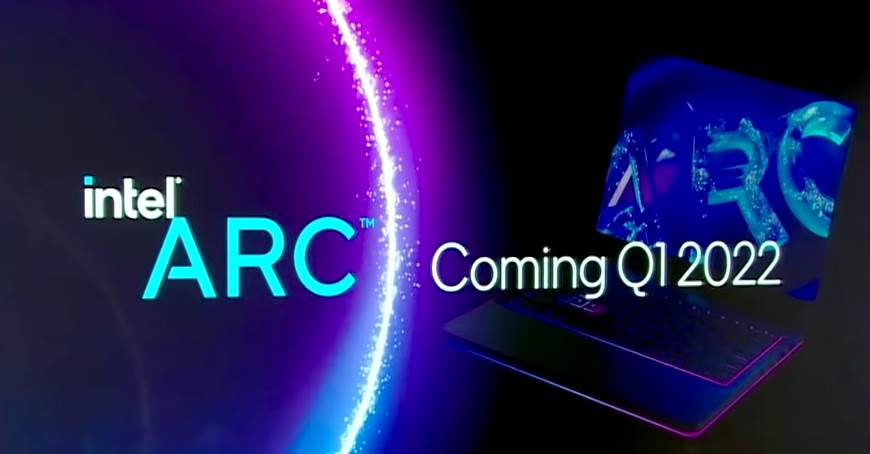 We also know that Intel is working on not just desktop Arc GPUs but also laptop variants, so that is another impressive thing, to say the least, and there could be at least 5 SKUs releasing this year alone.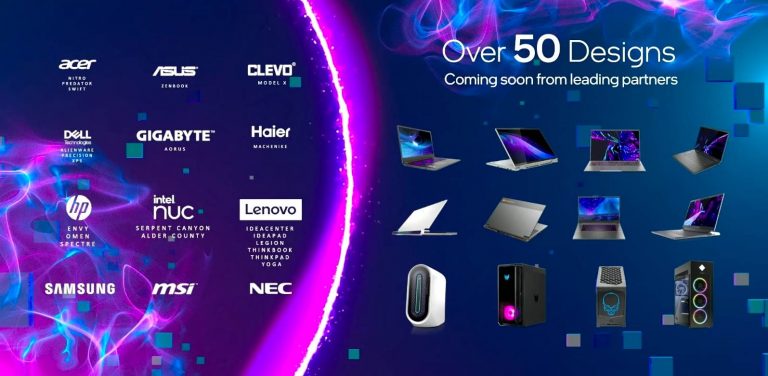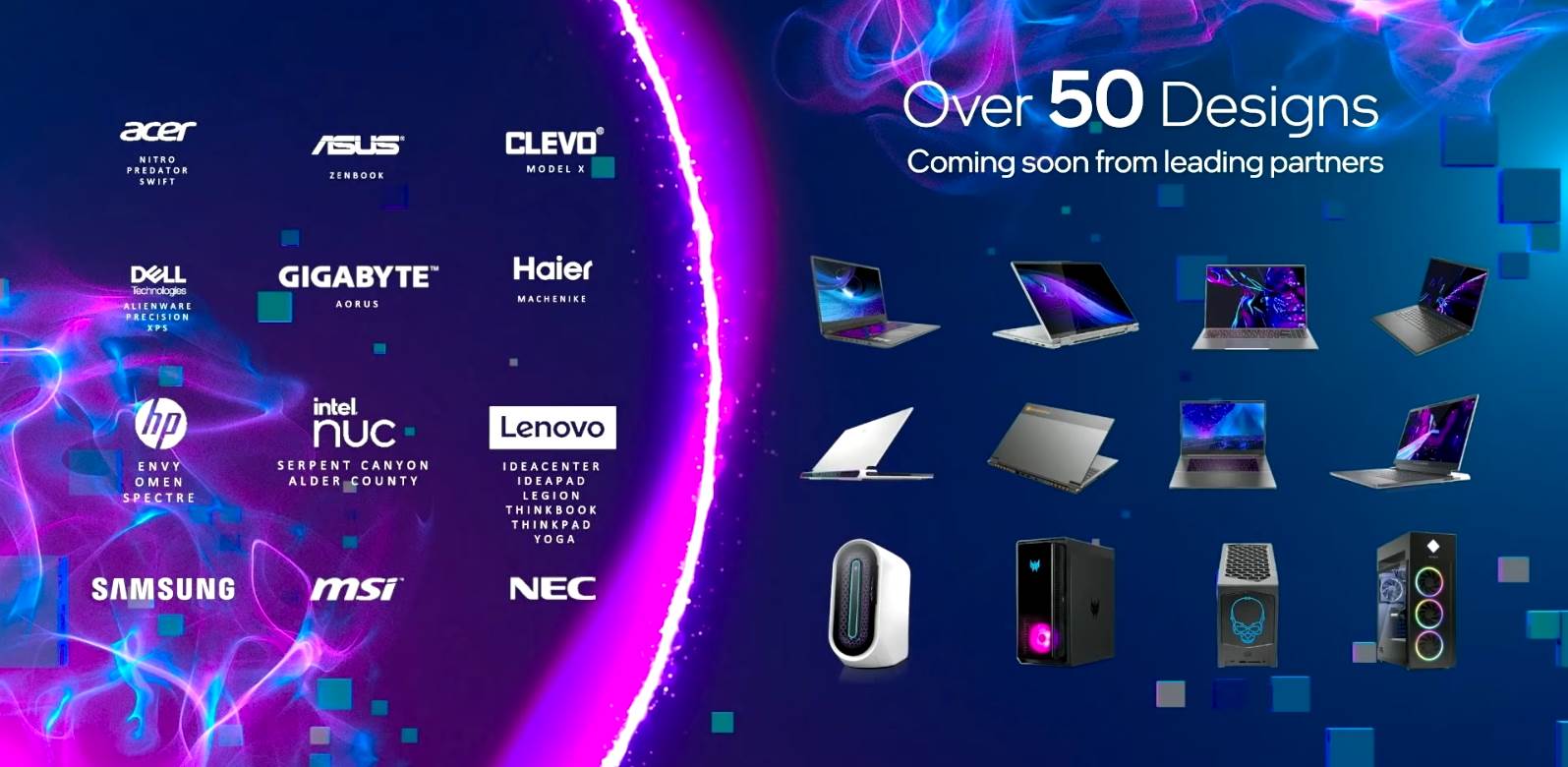 Aside from that, we are expecting the Alchemist to perform close to the RTX 3070 and the 6700XT, which are both great cards.
Whatever the case might be, so far, things are looking good for the Intel Arc GPU, but as far as the actual performance and reception are concerned, this is only dependent on the final reveal.
Intel's Arc Alchemist: Expected Price Range
There are a lot of reasons to look forward to Intel's Arc GPUs, but I do understand if people have concerns over what is going to happen and what they are going to be getting.
To be honest, there is nothing wrong with what Intel is planning, but it is too early to make a statement about the pricing.
However, the one thing that is given for sure is that Intel is going to competitively price the Alchemist against AMD and Nvidia.
Why? Because if Intel wants to have a chance fighting both companies and giving them a tough competition, then the price has to be right because, without that, you might not really get the experience that you are looking for. Therefore, this is not something that you can overlook.
Rest, we are going to wait and see how Intel prices the Alchemist and other future GPUs
Intel's Architecture Day 2021: Future GPU Plans & The Roadmap
It would not be a big tech announcement if the company did not have plans for the future, and well, that is the case with Intel, as well.
Sure, the Intel Arc/Alchemist is coming in Q1 of 2022, but that does not mean that it is going to put a stop to Intel's plan as the company has plans on bringing something even better.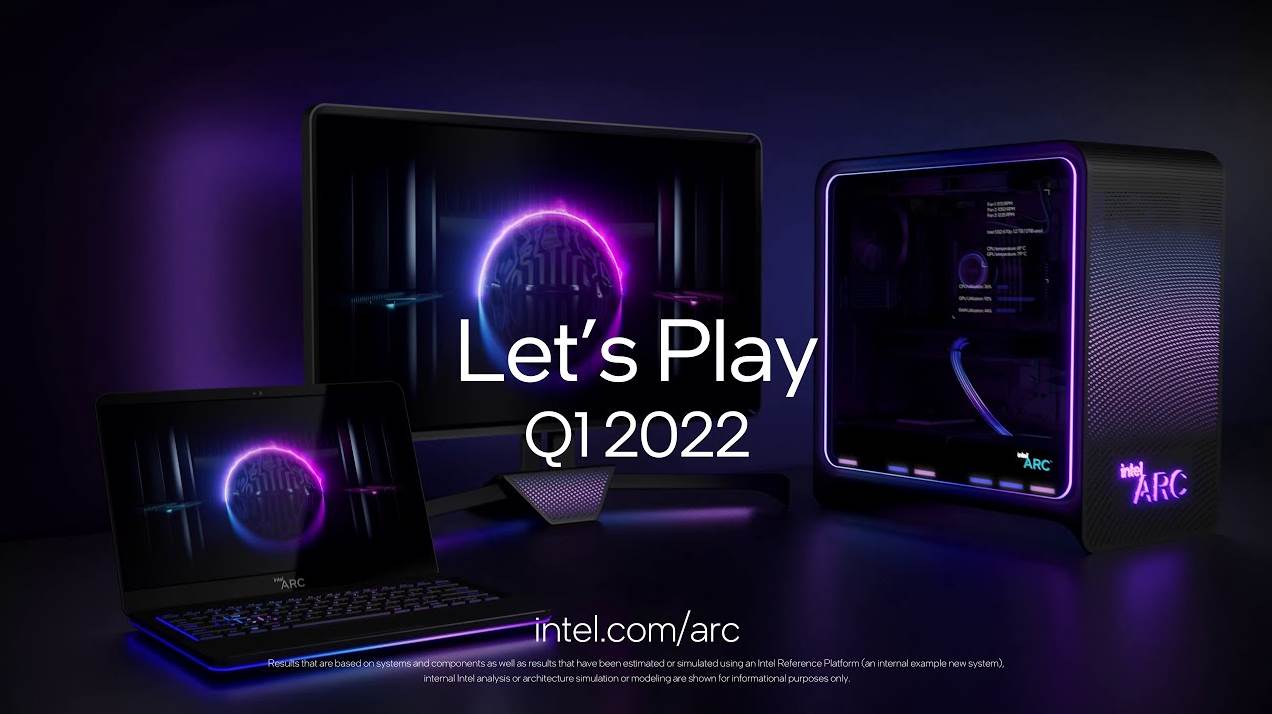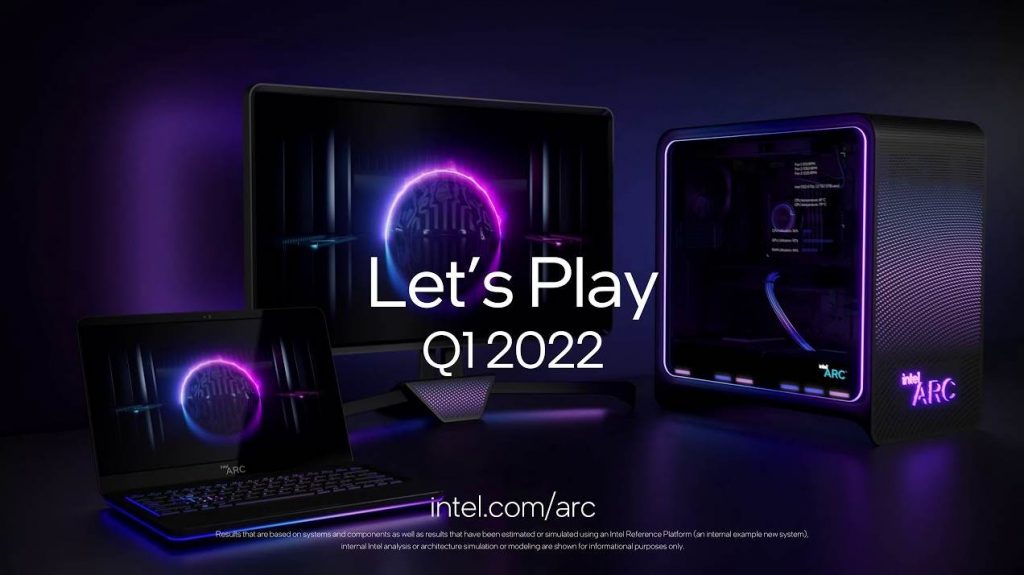 For starters, during the Intel Architecture Day 2021, there was a lot of information that was revealed, to be honest.
For starters, the Alchemist is going to be the first consumer-level card, and it will be based on Intel's new Xe-HPG architecture.
You are going to get all the good things such as raytracing and more features like supersampling that will be driven by AI and machine learning.
You are getting a GPU that is going to be good enough and powerful enough to rival the modern GPUs from both AMD and Nvidia, allowing you to have a much, much better experience overall.
Additionally, we are all aware of the fact that Intel is not going to be just done after one GPU.
The company has an entire roadmap planned, and whether or not the roadmap is going to be affected by the reception that Alchemist receives is yet to be seen.
Still, for those wondering, after Alchemist, Intel plans on releasing three more GPUs based on a more efficient and better architecture.
Intel is planning a multi-year roadmap for these GPUs, so there is a high chance that we are going to keep seeing these GPUs pop up for some time.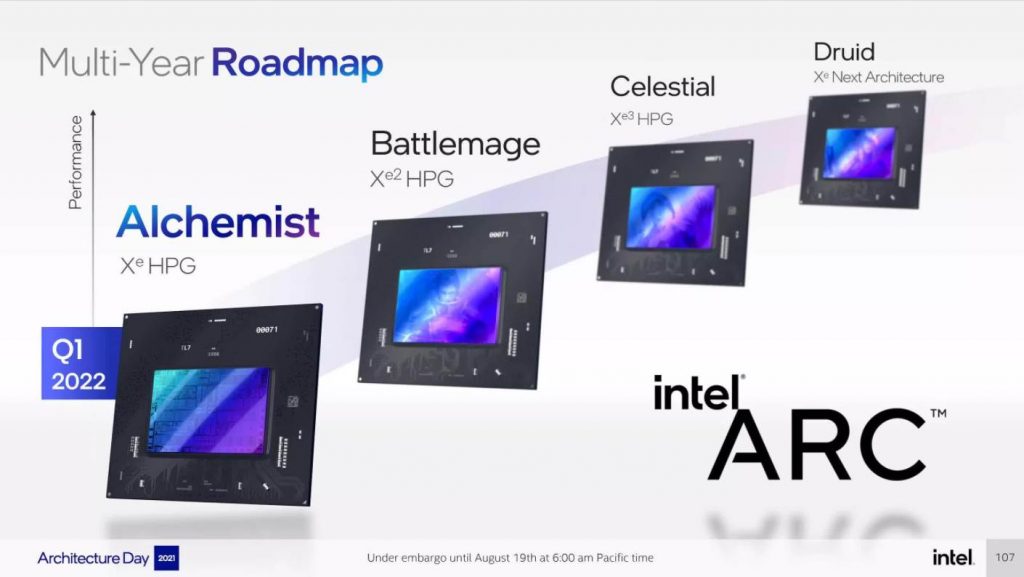 However, one of the biggest determinants that can influence the entire situation is the chip shortage that is not curtailing so far, and this is a worrisome situation that can get out of hand.
Whatever the case might be, I do not think that Intel is going to stop planning the GPUs, and based on the supposed success of the Alchemist, we might get to see a lot of amazing Intel GPUs coming in the future and possibly a chance that influence from both AMD and Nvidia might also break. Which, again, is going to be a big victory for the company.
Sure, the road that Intel has decided to walk on is not going to be tough, especially when you consider the fact that the competition that both companies are facing is gigantic.
But hey, we are all optimistic here because we do know Intel is not stepping into a territory that is unknown to them; the company does make GPUs, albeit discrete, and they have made a GPU in the past that was limited only to the system builders.
But competing directly against team red and green is a different ball game altogether, and Intel has a lot to prove, and I cannot wait to see how it unfolds.
When Will The First Intel Arc Graphics Card Be Released?
Of course, with so much to look forward to and the amount of hype, a lot of people have been wondering about the potential release date of the Intel Arc/Alchemist.
Honestly, there are a lot of speculations at the moment, and you have to understand that you are looking at the first quarter of this year.
However, it is also important to know that due to the ongoing chip shortage, there could be a delayed launch or a limited run of GPUs.
Whatever the case might be, it is safe to say that all the PC hardware enthusiasts are looking forward to getting their hands on the new Intel Arc GPU.
Not at all because it will be beating the best Nvidia or AMD has to offer, but because it certainly is something that a lot of people have been waiting for, and many of them have not even expected something like this to ever come out.
What To Expect From The Intel Arc Graphics Card
There is no denying that all eyes are on the upcoming Intel Arc GPU, and to be honest, I am actually looking forward to it, as well.
After using Nvidia for as long as I can remember, I want Intel to bring in some competition. Of course, the road is not going to be an easy one, but it certainly looks promising.
As far as what you should be expecting from the Intel Arc graphics card, there is a lot.
You should be getting better performance, real-time ray tracing, AI and machine learning-driven super sampling, better power efficiency, and more.
Again, there is very little to go by, but the information Intel has shared so far looks promising, to say the least, and we might be getting a real winner in our hands.
Intel Arc Performance Leaks
Now comes the talk of the town and the one thing that everyone wants to know; just how good is Intel Arc in terms of performance.
After all, if you are working on a new GPU, you have to work hard enough to be sure that the GPU can rival whatever is coming next, and well, Intel has managed to do just that, or at least as far as the numbers are concerned.
Based on the numbers that Intel has shared ever since the Architecture Day, it looks like the Intel Arc/Alchemist is going to have performance close to the RTX 3070 or the 6700 XT.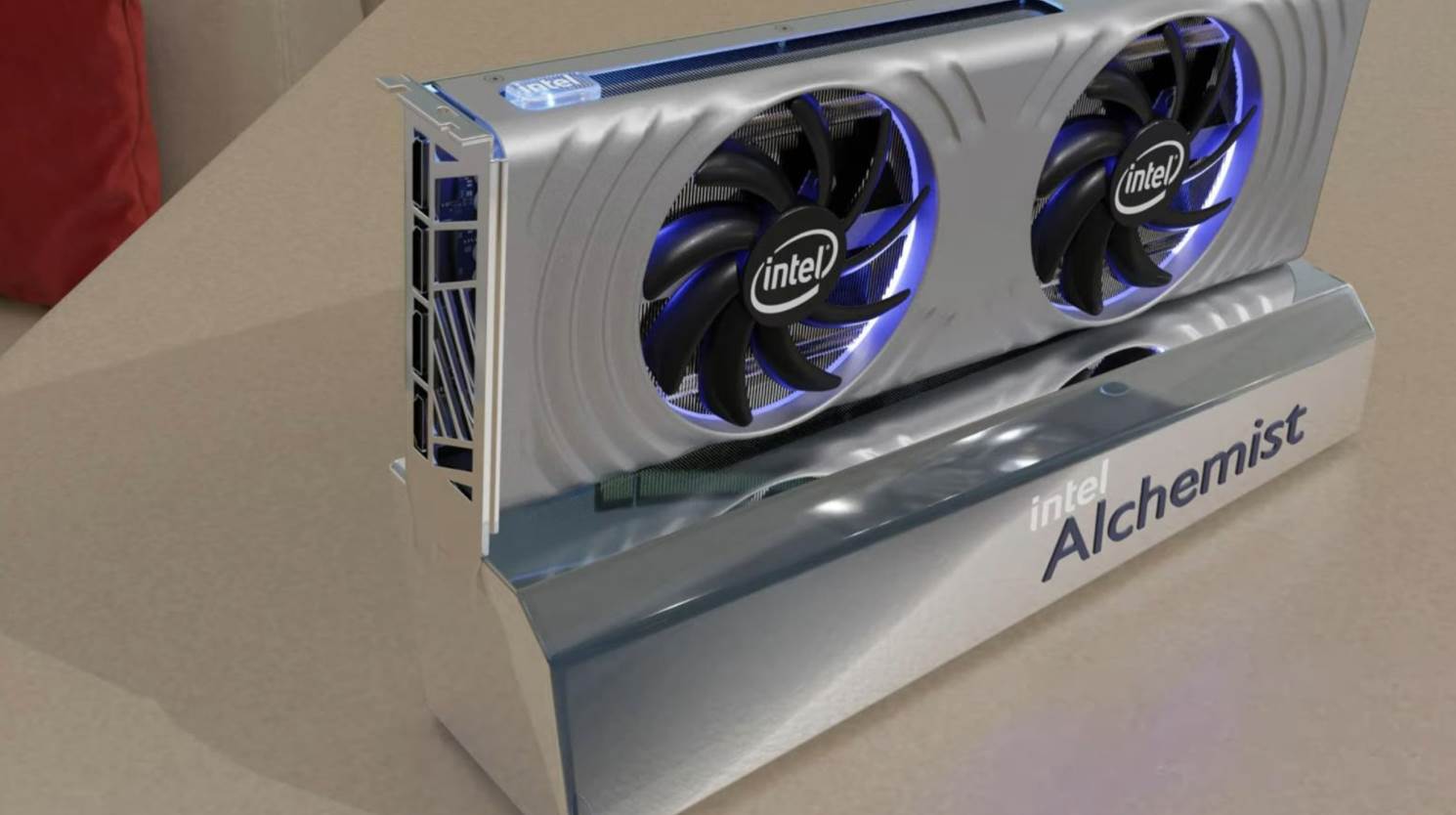 Which is actually impressive considering how Intel has never really touched the consumer GPU market, but they do have experience with the software and, to some extent, the hardware side.
Again, it would be too early to state anything about the performance. There could be a chance that the GPU manages to deliver better performance than what is speculated, and at the same time, there is a chance that it is an absolute bust.
So, whatever the case might be, we will have to wait for the official release and the official numbers from Intel before we can comment on the numbers.
However, one of the most important things to remember here is that this is only going to be the first GPU in the Intel Arc series.
This only means that by the time Intel finally releases Celestial or other GPUs in the Arc series, there is a high chance that the company is meeting the performance number of the rivals, and that would be impressive, to say the least.
Let's just wait and see what Intel is planning on doing, as that is an important thing that we simply cannot overlook.
My Final Thoughts On It!
The Intel Arc GPU is definitely looking like something that is going to be special, and well, it might kick start a brand new era of GPUs and finally provide some competition to the likes of AMD and Nvidia.
However, while it is easy being optimistic about things, it is also important to know that the competition is not going to be easy.
Both AMD and Nvidia have years of experience in the market, and they are going to deliver the best competition as well.
Needless to say, the battle between three giants is going to be tough, and I know for sure that there is not just going to be one victor.
Why? Well, for the simplest reason that if Intel manages to succeed with the Arc series of GPUs, it is going to competitively exist with the AMD and Nvidia.
Frequently Asked Questions (FAQs)