GraphicsReport is supported by its audience. When you buy through links on our site, we may earn an affiliate commission. Learn More
Best Graphics Card Under 200 In 2022 (Budget-Friendly GPUs)

The vast majority of PC gamers opt for budget-friendly hardware alternatives to tackle their gaming needs, especially when it comes to GPUs.
While there are no doubts about the performance gains that high-end cards can accomplish like the RTX 2080Ti, the reality is that these gadgets aren't that widely renowned in the overall gaming community.
They represent a minority of the sheer volume. According to the recent Steam survey, the top 3 cards listed to be used by the majority of gamers don't even have an RTX variant.
While the above six-core CPUs are gaining traction these days, it is mostly the quad cores that account for more than 50% of the entire user base.
Additionally, the resolution used is also predominately 1920×1080 that comes in around 60%, with 4K barely making a scratch.
With that said, today, we will be looking at the top 10 Best Graphics Card Under 200 that you can buy in 2022.
This means that if you are looking to build a budget PC or a decent gaming rig that can handle most of the games at 1080p without complication, then you came to the right place.
Whether you buy them first hand or explore the second-hand market, you won't be disappointed. With that said, let's get into it!
Best Graphics Cards Under $200 – Updated Chart 2022
image
name
price
SPECS
XFX Radeon RX 580
GTS XXX Edition

RAM: 8GB DDR5
Stream Processors: 2304
Dimensions: 10.6 x 4.8 x 1.5 Inch
Boost Clock: 1386 MHz OC+

XFX Radeon RX 570 RS XXX Edition

RAM: 8GB DDR5
Stream Processors: 2048
Dimensions: 9.5 x 4.8 x 1.5 Inch
Boost Clock: 1286 MHz

MSI Gaming
GeForce GTX 1650

RAM: 4GB GDDR5
Cuda Cores: 896
Dimensions: 6.9 x 4.3 x 1.4 Inch
Boost Clock: 1740 MHz

XFX Radeon RX 550 4GB
Double Dissipation

RAM: 4GB DDR5
Stream Processors: 512
Dimensions: 8.9 x 5 x 1.5 Inch
Boost Clock: 1091 MHz

Gigabyte GeForce
GT 1030 OC

RAM: 2GB GDDR5
Cuda Cores: 384
Dimensions: 6.5 x 4.3 x 1 Inch
Boost Clock: 1544 MHz

PowerColor AMD
Radeon RX 550
4GB Red Dragon

RAM: 4GB DDR5
Stream Processors: 512
Dimensions: 5.6 x 4.3 x 1.4 Inch
Boost Clock: 1071 MHz

ASUS ROG Strix
Radeon RX 460
4GB OC Edition

RAM: 4GB DDR5
Stream Processors: 512
Dimensions: 7.6 x 4.7 x 1.4 Inch
Boost Clock: 1256 MHz
Best Graphics Cards Under 200 – Round-Up
This review's primary goal is to leave you well-informed about various budget cards option currently on the market.
Each of the GPUs has its own set of pros and features, so make sure to follow us till the end if you want to get the most out of your buck.
We will benchmark most of these models to find out how well they will perform during an intense gaming session. In the end, I have also provided a brief buying guide to give you extra ease of mind.
So, let's find out which of these budget cards can suit your needs!
#1- XFX RX 580 GTS XXX Edition
Specs:
Coming up at a staggering 1366MHz of clock speed with a Polaris architecture
This GPU features a DVI and an HDMI connection as well as 3xdisplayport
Radeon chill technology will gradually regulate the core temperatures
It shares 8GB GDDR5 of video memory for optimal performance in modern titles
185 watts of TDP requirement to stabilize the whole Polaris 20 setup
It's available in a dual-slot design with an overall length residing at 10.5 inches
Equipped with Dual BIOS support for any mining frenzy
VR ready hardware for high-end low latency gaming
Highlights:
This 580 variant comes equipped with enhanced VRM support for premium gaming while retaining the longevity.
Optimize this card's overclocking potential with the help of built-in True Clock Technology and AMD Wattman utility.
Maintains an ideal fan speed with reduced noise emissions thanks to 0db architecture.
You will get dual-BIOS compatibility for the top of the line crypto-mining.
It regulates FPS without hindering the power limit with the aid of Radeon Chill.
Designed to cope up with modern gaming titles with more than 80FPS in competitive titles at mid to max settings.
Full metallic backplate looks pleasing.
Highly affordable Graphics Card.
Drawbacks:
Even being a low-end model, it still consumes a lot of power which results in additional heat.
It has some troubleshooting issues, which are common in old versions of Window.
Starting the review at number 1, we have an RX 580 from AMD, and this particular model is from XFX GTS XXX Edition.
If you think that Polaris architecture is long gone, you might be utterly wrong, as it's still pretty good. Right now, it can be had for as low as $200 without an issue.
On top of that, it comes with additional perks, so you won't be disappointed spending your bucks on it.
Straight-off, the XFX Radeon RX 580 GTS XXX Edition features intuitive technologies such as FreeSync 2, HDR experience, Directx12, and a plethora of IO connections.
You can even opt for the RX 590 variant of the card if you have extra cash to spare, but with almost similar technology as overclocking potential, you won't feel the difference.
Overall, the XFX 580 has a very pleasing feel to it, while the build quality itself feels top-notch.
Sadly, it doesn't support those flashy RGB effects, but you can't complain much because of the price tag. There are two huge 90mm fans located on this beast, which are as efficient as any Triple fan designs by competitors.
In contrast to that, this budget-friendly card contains a nice-looking backplate, which is fully metallic to complement the aesthetics and enhance durability.
On the backplate, you will get some open spots for additional heat dissipation. It's worth noting that a couple of plastic fins relocated around the design so that it will require some extra space in your casing.
Speaking of space, it's a 2-slot GPU with a compact shroud so that you won't have many adjustability issues.
My Findings:
There is no doubt that the XFX Radeon RX 580 GTS XXX Edition is still the best graphic card under 200 to buy. It doesn't give that RGB-friendly look, but performance-wise, it's off the charts.
On top of that, if you're into VR, then it's still a decent option to go for as it contains a decent amount of outputs. So, yes, I highly recommend this device for 1080p gaming.
#2- XFX RX 570 RS XXX Edition
Specs:
The RX 570 RS XXX Edition is based on Polaris 10 architecture with 2048 stream processors
It generates a TDP of 150W and requires a decent 500W power supply for optimal performance
Up to 128 texture units with 1264MHz Base clock speed under load
8GB memory which resides under GDDR5 stature for prime gaming
The memory bandwidth operates at 7Gb/s, unlike the previous models
Dual-BIOS functionality with double heat dissipation
It weighs just under 2 pounds with 9.6 x 1.57 x 4.9 inches product dimension
Highlights:
It has more overclocking headroom as compared to most RX 500 series video cards due to the greater power limit.
The inclusion of a dual-BIOS allows you to change your gaming mode from quitter to performance with a flip of a button switch.
Performance-driven in most of the newer titles.
It runs pretty cool at even complete stress.
Ergonomically stable fan blades ultimately help in enhancing heat dissipation.
It has a unibody heatsink that can run smoothly for an extended period.
8GB VRAM is more than enough for any AAA title at decent resolutions.
Drawbacks:
It has an overly large shroud, so you won't be able to fit it in some minor ITX cases.
Lack of copper heat pipes make it a bit difficult to dissipate heat.
AMD's RX 500 line-up was always one of the best-budget GTX alternatives, and the RX 570 model is no exception to the statement.
Like the 580 gen GPUs, they are based on Polaris architecture which means that you can still expect decent performance.
Additionally, it comes with a 1286MHz boost clock out of the box, which is reasonable for a budget card like this.
The cooling department boasts two 90mm fans in a dual-slot design with passive VRM cooling for regulating the acoustic levels. But keep in mind that these fans do tends to get a bit loud under full load.
The XFX Radeon RX 570 RS XXX Edition has a single 8-pin power connector which is fully functional once plugged with a 500W power supply for voltage.
Like the original XFX Radeon RX 580 GTS XXX Edition model, its aesthetics are superficial without the glare you see in most Nvidia GPUs.
The dark red accents over the fan blades match the overall black body made from moderate plastic. While the backside of the GPU properly acknowledges the build with proper finish.
For port selection, you will be getting 3-DisplayPort, a single DVI, and an HDMI output, which will allow you to link multiple monitors with ease.
There are also a couple of ventilation slots near the rear IO for better cooling. This card's heat fins are a bit congested across the copper pipes, though, so don't expect advanced cooling performance.
My Findings:
In conclusion, the XFX Radeon RX 570 RS XXX Edition is another fine addition to the $200 card series budget. It looks pretty straightforward in design, but it won't be a good unit for RGB builds.
Although, if you're going with a simple red and black color scheme, then you will be good to go.
While the fans themselves are lighter with broad blades, you will archive more static pressure and lower noise as they have to spin fewer RPMs.
The only drawback is its mediocre heat sink, but you should opt for high-end models if you want enhanced cooling with a sturdier shroud.
#3- MSI Gaming GeForce GTX 1650
Specs:
It features 896 CUDA core units, running at boost clock speeds of 1740MHz
There is a 4GB ultra-fast DDR6 memory incorporated into the architecture
8000 MHz of memory bandwidth which operates under a 128-bit interface
75 W of power draw, which means you can run it will a low-end 300W power supply
Dual-slot design that takes up to 177mm lengthwise
Available with G-Sync support and can be adjusted with up to 3 displays
Reasonable IO with 1x DL-DVI-D, 3xDisplayport 1.4, and a basic HDMI
Highlights:
It has a decent overclock potential right of the box.
The cooling solution of this 1650 super lacks heat pipes, but it does support an appropriately sized heat sink.
It draws less power, so the fan speed remains ideal, resulting in lower noise emission.
Has ideal dimensions, which means it doesn't carry extra space on the PCB and can fit on most builds.
It has some decent outputs under this budget.
It doesn't require an additional PCIe power connector, thus saving you extra bucks.
Gets the job done at 1080p 60FPS.
Easy to maintain and use.
Drawbacks:
There are no high-tier features in this card, such as 0db and MaxContact technology, which are game changers in the long run.
Its small size means lower headroom for cooling, which can hinder its performance at high temps.
Lack of backplate is a significant downside to it.
Next up, we have a GTX 1650 super variant from added board partners like MSI. Just like any other GPU in the list, it comes at a pretty reasonable price and delivers outstanding performance in both popular competitive and single-player titles.
Of course, it doesn't have much VRAM compared to an RX570 or 580, and it does perform a few FPS lower. However, you do get the added benefit of lower power consumption.
It's even Nvidia G-Sync compatible, but if you already have a high-refresh-rate monitor, then the chances are you won't be needing this card solely for that purpose.
Being a mid-tier budget GPU, it doesn't come with premium bells and whistles, one of which is the backplate. But for the $200 price tag, no one can expect to have one.
The MSI Gaming GeForce GTX 1650 boasts a decent dimension, given the fact that overall space is limited, so you won't need to face tedious issues like GPU sag.
This mini-beast can fit right into any casing. The real selling point behind this GTX unit is its exceptional price-power consumption ratio.
Because it doesn't need a direct connection from the power supply, it can pull all the motherboard's necessary juice right.
While the manufacturer recommends the 300W power supply, you won't even utilize all this voltage even after fully overclocked. Design-wise, it's pretty similar to the ARMOR series of MSI with slight tweaks at the rear end.
You will praise the aluminum and plastic cover, which boasts respective white and black color schemes.
You won't be able to customize the RGB effects as it lacks LEDs and compatible utility; however, the given design will work wonders in most color-neutral builds.
My Findings:
Looking back on how well the MSI Gaming GeForce GTX 1650 performed back in the days, it's phenomenal that it hasn't aged well.
You can still expect enjoyable frame rates in mid to high settings without any doubt. This Turing GPU has substantial performance numbers within the $200 price tag.
Although design-wise, there is nothing special in it, but it's still worth the purchase significantly because the current GPU stock situation worsens day by day.
The only complaint I have with this model is the lack of a backplate, but other than that, it's good to go!
#4- XFX RX 550 4GB DDR5 Double Dissipation
Specs:
This card uses AMD's FinFET 12nm Technology with preferred Polaris architecture
Up to 1091 MHz of out of the box clock speed that is tailored with 4GB DDR5 memory
Being a lower-end model, it supports AMD FreeSync 2 as well as AMD Chill
It's a dual-profile GPU that shares a 128bit memory bus running at 6.0GHz
As the name suggests, it boasts Double Dissipation Cooling with the aid of Dual Slot DD heatsink
Reasonable IO including 1xDisplayport, 1x HDMI, and a single DVI-D connection
Recommended with 450W PSU; however, a 350W power supply will do the trick
Highlights:
Can play most of the latest titles within medium to high settings.
Made for HDR-ready experience with AMD Eyefinity technology for multi-display visuals.
It comes with a relatively straightforward design without any glossy effects, perfect for those looking for simplicity.
Work wonders in most of the older motherboards as well, making it a perfect option for budget gamers.
It's not a bulky card, so the cooling effect is reasonable, which means lower noise emission.
Decent heat dissipation at even max loads.
Highly affordable bang for the buck GPU.
Drawbacks:
The cooling performance of this video card is pretty decent; however, the blades of the fan are pretty wide.
Being an older model, some user faces the issue of driver incompatibility.
If you loved my previously reviewed XFX Radeon RX 570 RS XXX Edition card but don't have the proper budget for it, you would definitely praise this model.
It's a rebranded version of the original RX 570 by XFX with some subtle tweaks to the ergonomics for the lower price point. Although design-wise, you won't feel the difference.
It shares the same dual-slot construction with compact 90mm fans for heat dissipation. The red and black color scheme is simplistic and can be adjusted in most of the builds as long as you're not RGB-centric.
Overall, its design looks decent for a budget GPU, and the build quality doesn't give a cheap vibe most of the time.
Speaking about size, the XFX Radeon RX 550 4GB DDR5 Double Dissipation sits at 8.89 inches lengthwise, 5inches in width, and height resides at 1.57.
This means that this card is compact as it gets and only covers a reasonable length of the PCIe slot so that you won't have any issues adjusting it in your gaming rig.
As suggested by the name, the card offers double dissipation compared to the original model since it features a hefty Thermal Solution.
This will, in turn, lead you to a better gaming experience while minimizing the temperature fluctuation. However, don't expect anything extraordinary as it lacks a proper heatsink.
For further enhancement in the performance, this GPU utilizes FinFET 14 technology, which is still reasonable in modern AAA titles.
While other integral features of XFX Radeon RX 550 4GB DDR5 Double Dissipation include AMD Crossfire Technology, Microsoft DirectX 12 Support, AMD VSR, AMD WattMan as well as Relive compatibility.
My Findings:
If you can't wait to play your favorite titles under 1080p resolution and don't care about all the premium perks in a card such as VR-ready experience, I highly recommend getting the XFX Radeon RX 550 4GB DDR5 Double Dissipation.
There will be a slight difference in performance between this model and the RX 570 edition, but if you are on a tight budget, this GPU can do wonders for you.
The only thing I don't like about it is the fact that it lacks a proper backplate. I mean, sure, it's under $200 GPU, but most of the competitors under this price already concluded a sleek-looking backplate, giving the overall card extra durability. Other than that, it's still the best graphics card under 200.
#5- Gigabyte GTX 1050 Ti OC (Low Profile)
Specs:
Centered around Nvidia's GeForce GTX chipset with 768 CUDA cores
Multiple performance modes, with a base core clock of 1328MHz in OC and 1303MHz in gaming mode
The card itself can be boosted up to 1417MHz in gaming and around 1442MHz in OC mode
7008 MHz of memory clock that is running under 128 bits bus for optimal performance
It utilizes extra efficient 4GB DDR5 memory for prime gaming
Highly compact ergonomics with 167-millimeter card length
A wide array of outputs including two DVI-D and HDMI ports as well as a single DisplayPort 1.4
Running with two 90mm fans with a TDP requirement of 300W
Highlights:
Thanks to Gigabyte's intuitive XTREME engine utility, it can be overclocked with a click of a button.
With robust hardware and decent port selection, it can do 4K; however, I won't recommend it.
This budget-friendly alternative can support multiple monitors at once without the need for additional accessories.
It's known for its energy efficiency so that any low-tier 300W power supply can be utilized without any issue.
Its single fan configuration will keep noise levels at a bare minimum.
Renowned in the industry for decent 1080p gaming on a tight budget.
This model boasts a small footprint, so you will be undoubtedly able to adjust it in your casing.
Drawbacks:
It comes in a single fan design which is not ideal for any gaming card as it led to thermal throttling the system.
The addition of extra VRAM on this card would've definitely made somewhat future proof.
Since the shortage of GPU stock, budget gamers have been looking for cheap yet powerful cards to satisfy their gaming needs, and if you are one of them, you can't go wrong picking the GTX 1050Ti, especially this OC variant from Gigabyte.
Just like all other models on the list, it's a sub $200 card that offers excellent performance at a reasonable price.
While specifically cheaper Nvidia cards like the GT 1030 are still available and offer decent performance, they don't run pretty well in modern AAA titles.
This is the only reason why gamers all over the community prefer this product. It's still up to date, with little to no fluctuations in the hardware.
With that said, the Gigabyte GeForce GTX 1050 Ti OC is still a visually appealing card, and there aren't any ugly sides to it.
Of course, it won't be like your everyday RTX model with fancy tweaks to the design, but for the $200 budget, it's a give or take.
As compared to the non-Ti version, it has extra CUDA cores and texture units, which will gain you additional frame rates per game.
Additionally, as represented by the name, it's a low-profile GPU, meaning it's available in smaller form factors, so you can't expect extra versatility out of the thermals.
Overall, this 1050Ti model draws power directly from the PCIe slot so that you won't need extra power connectors out of the box.
This is a great feature, especially for using a small form-factor case or upgrading a pre-existing computer. The specs, in contrast to that, are also quite pleasing in this card.
You will get a 4GB DDR5 ram, which will do the job just fine for the better part of the year. Similarly, this video card is easily overclockable.
It has tons of OC headroom on both the clock and memory, which is a nice bonus to have in a budget GPUs these days.
My Findings:
All in all, the Gigabyte GeForce GTX 1050 Ti OC is still a bang for the buck GPU with decent performance gains in both OC and normal mode. This is a $200 card aimed at the mid-range market so that it won't be pushing 4K 60FPS.
However, what it delivers is excellent 1080p and 900p visuals at a fantastic price realistically; if you are looking for additional gains, you should explore the second-hand market.
But if you are among those interested in newer tech, you should go for it right of the backend. It isn't that much visually pleasing compared to its 1050ti cousins, but it does enhance the FPS, no question asked.
#6- ZOTAC GTX 1060 Mini 3GB
Specs:
Operates under the top of the line Pascal architecture, sharing 1152 CUDA cores
Its base clock speed is functional under 1506MHz, which can be boosted up to 1708 MHz
It comes equipped with VR Ready technology and boasts a TDP of 120W
Genuine connectivity featuring 3x DisplayPort 1.4, 1x HDMI 2.0, and 1x Dual-link DVI
The memory clock of this graphic card is running at 8GHz, which can be further overclocked
An intuitive single fan design with a decent amount of fan blades
192-Bit memory bus that is regulated with 3GB VRAM
Highlights:
This model is based on the GTX 1060 series, which means that it comes Game Ready for the spot gaming experience.
It supports FinFET technology and other high-end features such as Direct X12.
Comes with ZOTACs 90mm fan and it range 6.7 inches lengthwise, which means you can easily adjust it in your build.
Dual copper heat pipes running across the architecture supports the overall cooling.
Incorporated with multiple aluminium heat fins along the length of the PCIe slot to drastically reduce temperatures.
A budget option with minimum power output and stable performance.
It utilizes ultra-efficient GDDR5 memory.
No issue with the fan noise.
Drawbacks:
There is no backplate in the design, so you can't expect added longevity out of this card.
Not compatible for 1440p gaming even at reduced settings.
There is no idle mode in the fan settings.
At the number 6 spot, we have another low-profile GPU recalled as the GTX 1060 Mini 3GB by ZOTAC.
It delivers decent performance and can be used for 1080p gaming as long as you tailor the in-game settings a bit. Straight off, it comes in ZOTAC's typical grey and yellow packaging, so the card is worth the purchase.
While looking at the front, you can find that it has a lovely black and grey shroud complemented by the official ZOTAC logo. This construction covers the single 90mm fan and all-aluminum heatsink.
Keep in mind that being a single fan card has certain limitations, but that is expected from budget hardware. Around the backend, you will find 3x DisplayPort 1.4, one HDMI, and one DVI connector.
You can use it for VR to some extent, but it's worth noting that there isn't any virtual link support. You will find a single 6-pin connector at the top side, which is to be used for powering this mini-beast.
There isn't anything at the bottom of the card, and it lacks a standard backplate, which is again a significant drawback for a graphics card under 200.
Additionally, it's one of the compact cards on the market and can fit right in your gaming machine without complication. Besides, it weighs just under 2 pounds, so you don't need to worry about GPU sag at all.
It also packs 3GB video memory, which is alright for older titles, but you will face some issues as the hardware improvements in newer games.
My Findings:
Overall, you will definitely like the ZOTAC GeForce GTX 1060 Mini 3GB. It's an excellent card for the price tag, and the performance you get out of it is phenomenal.
The best part is that you can get it in a small form factor, so if you have a mini-ITX case, this is the GPU you should go for.
If your gaming at 1080p, this model will be more than capable of handling the gaming hardware, providing you with a decent experience.
The only issue users face with it is the lack of a backplate and a lower VRAM option. But if you want to make this card up to date, I recommend that you choose the 6GB variant of this model.
#7- Gigabyte GeForce GT 1030 OC
Specs:
Powered by Nvidia's GT architecture while incorporating 384 CUDA cores
Features 3000MHz memory speed that is stabilized in 2GB DDR5 VRAM
Ultimate budget gaming experience with 1468MHz clock speed that can be further boosted
It supports a max resolution of 4096 X 2160 and is compatible with a 4K 60Hz display
Shares intuitive technologies, one of which is Direct X12
This card can be integrated into any ATX form factor
A one-click overclocking option is available with its hardware
Highlights:
It supports highly intuitive 4K video playback settings, which is quite hard to find in the budget option.
Fully compatible with Gigabytes AORUS utility which assists in overclocking it on the push of a button.
Suitable with decent base and boost clock speeds, giving it an edge over its competitors.
As the name suggests, it comes factory overclocked, which saves you additional time.
Maintains the overall longevity with ultra-durable components (especially the capacitors).
Decent aesthetics maintains the color scheme of most builds.
The single 80mm fans help in heat dissipation even during tiresome gaming sessions.
Drawbacks:
Its performance levels are almost similar to the original GT 730, especially in most of the older titles.
Lack of DisplayPort connection may be a major downfall for many gamers.
Released back on May 17, 2017, the GT 1030 OC was a brilliant GPU for all mid-range gamers. However, as time changed, users moved to other alternatives with more juice to support modern AAA titles.
Fast forward today, due to card chip shortages, the GT 1030 once again shines in the market as a budget option for those who want to enjoy the latest titles without breaking the bank.
Aesthetically, I would say it's not bad at all. The single Gigabyte FROZR fan complements the ergonomics, while the orange layering across the board provides a gamer look to it.
Due to the low-profile PCB, this GT 1030 OC can quickly be built into minor cases. This particular model is equipped with 384 CUDA core processors and shares 2GB of DDR5 VRAM.
The given memory might be a bit low to handle some demanding AAA titles at high settings; however, if you can compromise the eye candy a bit, you won't face any complications.
This card is a successor to the widely popular GT 730 by Nvidia, supporting 4 PCIe Gen-3 lanes. If you're making a budget gaming desktop or want a budget video editing machine, this must-have card product.
The major downside to the Gigabyte GeForce GT 1030 OC is that it doesn't support the highly functional display output. So, you will be using the HDMI output for display.
Furthermore, it has half the number of shaders as the 1050Ti version; however, if you are looking to game with it at decent frame rates, this thing won't bother you much.
My Findings:
If you're in the market for a highly efficient graphics card under 200 that consumes only 30W of power, then the Gigabyte GeForce GT 1030 OC can be your one-stop-shop.
It will play your modern games just fine, especially in the 720p resolution. However, with the help of few graphical tweaks, you can also enjoy prime gaming at 1080p.
Although, realistically speaking, you shouldn't expect anything extraordinary out of this GPU as its architecture is not up to date.
Besides that, if you are a video editor or a graphic designer, this is the card you should opt for.
#8- PowerColor AMD Radeon RX 550 4GB Red Dragon
Specs:
It highlights a dual-slot board design that is incorporated in a Polaris 500x framework
Featuring 1100 MHz of Base clock speed, while the Boost clock is maintained at 1190 MHz
Based on 14 nm chip size, covering 5.98inch lengthwise
Highly compatible 4GB DDR5 running at 1750 MHz memory clock
7 Gbps memory speed is ideal for a mid-range model like this
This RX 550 shares a TDP of 50 W, with a suggested PSU of 250W
As for outputs, it has 1xDisplayPort, 1xHDMI, and a single DVI port
Highlights:
Perfect for home theatres that require crisp, vibrant colors with detailed images.
It has 4GB of DDR5 ram, which is ideal for mid-range budget gamers looking to play their titles with some eye candy.
It is a perfect replacement for older cards such as GT 1030 or GT 730.
Highly regulative for part-time content creators looking to work in software such as Adobe Premier.
This card supports OpenGL acceleration for increased performance, especially during rendering.
The industry-leading orientation which guarantees longevity.
Small stature helps in fitting it within most builds.
Drawbacks:
Minimal cooling solution and poor thermals won't result in greater performance efficacy.
It lacks a proper backplate, just like its competetion.
As GPU prices skyrocketed due to recent chip shortages, many gamers are looking for budget alternatives, one of which is AMD's RX 550.
This particular model is provided by PowerColor, which is another added board partner renowned for delivering quality GPUs. Just like the reference model, it's an entry-level graphics card but will have top-level features.
The PowerColor AMD Radeon RX 550 4GB Red Dragon is made particularly for content creation acceleration like in Adobe photoshop or budget gamers looking to play casual or E-sports games.
It might be a few more dollars expensive than the GT 1030 but keep in mind that you will be getting top-notch features like DisplayPort 1.4 support, high dynamic range, and most importantly, relive support for recording your gaming sessions.
Yes, even if you have a relatively modest system with an i5 processor, this card will record and stream your gameplay without hindrance.
This GPU also supports the Radeon Chill technology, which allows it to scale itself down and become highly power efficient. Similarly, the addition of HDMI 2.0 support will enable it to provide 4K at a 60Hz refresh rate.
If you want to use it mainly for home theatre, you will be glad to know that it has High Dynamic Range (HDR) support, which adds color depth to the display and ultimately enhances the experience. Finally, design-wise, it might not be that bad.
The implementation of red stripes around the edges enhances the visuals of the middle fan. However, it isn't a low-profile GPU; its compact nature can fit right into any casing.
My Findings:
PowerColor cards have always been praised among gamers for their superior components and excellent prices, and the AMD Radeon RX 550 4GB Red Dragon is no exception to that.
I perform well for the budget point and can deliver you decent visuals in most titles as long as you agree on reducing the display settings a bit.
Also, it's worth noting that this GPU won't be able to run the latest and most outstanding titles at even basic minimum settings; however, it's a piece of tech aimed toward budget consumers, so you will be able to enjoy older titles without any complication.
With that said, I will recommend bringing this best card under 200 home whenever you get the chance.
#9- ASUS ROG Strix RX570
Specs:
The ASUS ROG Strix Radeon RX570 is clocked at 1285MHz for prime performance
Overclockable architecture with boost clock speeds residing above 1300MHz
It contains dual Wing-Blade fans, which are effective in regulating the temperatures
4GB video memory that is equipped with GDDR6 to maximize efficiency
Wide range of ports including 1x HDMI, 1x HDCP, 1x DVI, and 1x DisplayPort
Fully compatible with ASUS's Aura Sync and GPU Tweak II utilities
16x PCI-E port with direct-touch cooling pipes
Highlights:
It does have an RGB LED, which is controllable from the Asus Aura software to sync your PC color scheme.
This card comes in with a dual-slot design with dual copper heat pipes to efficiently regulate the temperatures.
In terms of power delivery, you will get a single 8-pin connector so that the GPU will draw only 165watt at full load.
Made with IP5X dust resistance technology to enhance the durability of components.
There are two DVI connections available with this card which are helpful if you have an older monitor.
Additional Velcro straps included with the box to further customize the look of your GPU.
There is a three-year warranty included.
Drawbacks:
As compared to the other budget models in the list, the power consumption is high, but it delivers better performance.
There are some RGB LEDs; however, they are limited as compared to high-end cards.
For those searching for a prime budget card with incorporated RGB headroom and decent performance at 1080p, getting the ASUS ROG Strix Radeon RX570 should be the best solution.
It is designed for most games on the market today and will run them as long as you add some graphical downgrading to the setup.
This particular model is also one of the fastest RX 570 on the market, with a 1311MHz Boost clock on OC. However, you will need to install the ASUS clocking utility and enable OC mode to access this speed.
Another great thing about this GPU is that the fans themselves remain silent until the system goes past 55 degrees C.
In addition to that, if you use it with the combination of Radeon Chill technology in games such as overwatch, you may be able to get by without the fans even kicking on.
Speaking of which, the ASUS ROG Strix Radeon RX570 has a four-pin fan header that you can use to control an external fan. So, if you have an additional front or side fan, incorporating it will get you boosted cooling.
Similarly, when the card starts to get warm, it can sort of quench itself by bringing in more cool air from outside, which in my perspective, is a nice feature to have. Premium gamers will also love its RGB capability.
There is an RGB logo at the side which is fully customizable with AORUS utility, giving the overall design a premium look just like any higher-end model.
For outputs, you will be getting two DVI connectors and two single HDMI and Displayport. Sadly, no virtual link supports, but you can't complain much as it's an under $200 model.
My Findings:
My findings suggest that it is the best bang for the buck video card in 2022. Not only it is calm and quiet, but you will also get RGB headroom with the purchase.
In terms of PCB layout, it is equipped with a 6+2 power phase design integrated with ASUS's custom choke assembly for better power management.
Similarly, you will get long-life capacitors within the construction. The MOSFETs have their heatsink underneath the shroud, which means it will have ample airflow.
And as it's an RX 570, you won't face compatibility issues with FreeSync 2 and FreeSync, if you happen to have a monitor supporting these technologies.
#10- ASUS ROG Strix RX 460 4GB OC Edition
Specs:
Its one of AMD Radeon RX 460 series cards made from 14 nm technology with PCI-E 3.0 x 16 interface
The base clock speed of this Strix model resides at 1090 MHz, with a boost clock limited at 1200 MHz
4GB DDR5 type video memory which is running at 7000 MHz (effective)
Advanced memory bandwidth is functional at 112 GB/s in a 128-bit interface
It is available with 896 Stream Processors with 2-way SLI support
75W power draw, which is consumed by a single 6-pin connector
Dual-Slot design with single DVI, HDMI, and DisplayPort
Highlights:
The official ROG logo is illuminated with RGB LED's, giving your additional build charm.
It features a single 6-pin power connector which allows you to do some overclock tweaking if you wish to do so.
Getting the card in your case is straightforward because of its small size.
Overall, it's a fascinating GPU with the solid build quality and design.
Offers double the performance with half the price.
ASUS FanConnect technology in this card will lead you to a smoother and quieter experience.
Dual 0dB fans feature static airflow to maximize the cooling effect under full load.
Drawbacks:
There are gradual differences in performance levels compared to the RX 570 Edition.
It lacks a driver disk in the packaging, so you have to install them directly from the website.
Finally, we have the ASUS ROG Strix Radeon RX 460 4GB OC Edition, another best card under $200 with premium functionality.
Like the ASUS ROG Strix Radeon RX570, it features a two-fan custom design, RGB customization, and higher clock speeds.
It's an AMD's low-end model for those who want to play PC titles at an affordable setting and aren't interested in top-of-the-line resolutions.
This budget-oriented card from AMD boasts 4GB of VRAM, a two-slot design as well as small stature to fit right in your build.
As compared to other ROG Strix cards, it's also not that bulky, so that you won't face any card sag in your casing. We can find that ASUS has gone for an open-air construction integrated with a jet-black color scheme by taking a closer look.
Like previous models, there is an RGB logo at the top, which means any type of build can accompany it. While in the IO section, you will find 1xDisplayPort, 1x HDMI, and a single DVI connection.
We expect to see these reservation types at the budget end; however, it would've been nice to have at least 2xDisplayPort.
Similarly, it doesn't have a custom backplate at the back of the card, but as a GPU of this size and at this price point, it isn't that much of a deal.
However, what it does have is a fan header at the top which can be used to attach an additional fan to regulate GPU temperatures.
My Findings:
The ASUS ROG Strix Radeon RX 460 4GB OC Edition is one of in one model that will look pleasing and runs phenomenally within decent acoustic levels.
Remember that it is definitely not a high-end card, but if you want to perform video editing or any light content creation on this beast, you can rightfully do so.
The only major downside to it is the lack of two DisplayPort, which is quite common these days even in budget range cards.
What You Need To Look While Buying The Best Graphics Cards Under $200
Like getting any high-end model, buying the best budget graphics card is not easy. You will have to consider different aspects such as overall length, cooling mechanism, type of manufacturer, amount of VRAM, and several ports.
Most of these things aren't generally provided in the listing, which results in confusion among gamers at the time of use.
If you want to make sure that you're getting the absolute best out of your GPU, you should give this Buying guide a read-through. I have also provided some benchmark tests to help you decide on the ideal $200 card.
More guides:
Best Low Profile Graphics Cards For Compact PCs – (Updated)
Best Graphics Card For Video Editing In 4K – (Lag & Shutter Free)
Best GPUs For Ryzen 5 2600 Processors In 2022 – (Updated)
Benchmarks:
One of the most convenient ways to find which graphic card is suitable for you under $200 is by taking first-hand gaming benchmarks.
They won't give you detailed info about thermals and wattage; however, these tests are beneficial for deriving price to performance ratio once installed on any budget builds.
We will be using Ryzen 3 1200, which is clocked at 4.0GHz out of the box, along with 16GB corsair memory installed in a dual channel.
I will be utilizing a 2TB Seagate BarraCuda HDD with a 256MB Cache rate for storage. It's also worth noting that I will be testing cards like RX 550 and GTX1050, as most of them fall under this category in my reviews.
At first, we have Battlefield 1, which was designed solely for consoles; thus, even the budget cards like the RX 550 provide decent frame rates.
On the lowest settings, the GTX1050 stands out from the rest, with more than 90FPS on average, while the RX 550 falls closely at under 80FPS.
Even the 0.1 and 1% lows are pretty decent for the architecture. However, changing the settings to medium results in the downfall of the RX 500; the FPS is still exceptionally playable.
Moving onto a popular Esport title, we have the Counterstrike Global Offence. On the lowest settings, both of these GPUs demolishes the benchmarks, with frame rates above 200.
The 0.1% lows are also within the 100 landmarks, which means the fluctuations are an almost bare minimum.
The story is similar at medium settings in which 1050 is still leading, while the RX 550 is still within the game, hitting on-average of 207FPS.
Nvidia Or AMD?
When we talk about the graphics card, one of the manufacturers that still dominate the industry is non-other than Nvidia.
They have been producing cards for quite some time now and are often regarded as pioneers of the graphical revolution.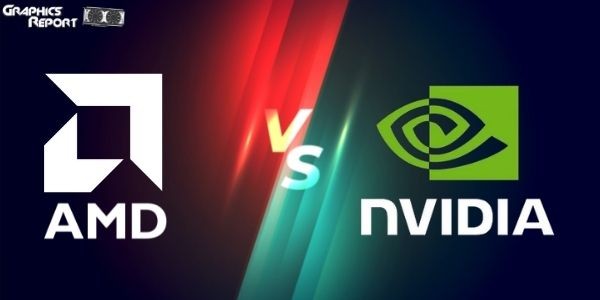 These video cards are fast, compatible, and up-to-date with the modern gaming industry. Moreover, their architecture remains quite impressive even in the years to come.
Although, one thing is for sure is their first-hand GPUs aren't that cheap. So, if you're a budget gamer, what manufacturer you should opt for? Well, it would be AMD.
They are also quite compatible with chip makers, and their GPUs are usually reasonably priced. Furthermore, they are competing quite well with Nvidia on the current architecture.
Video Ram & Clock Speeds
After going through the reviews for the best graphics cards under 200, you might wonder if VRAM matters? Well, quite frankly, yes, to some extent, it does.
Like system ram, this internal memory in a GPU helps render textures and other display calculations within your particular set of programs(games).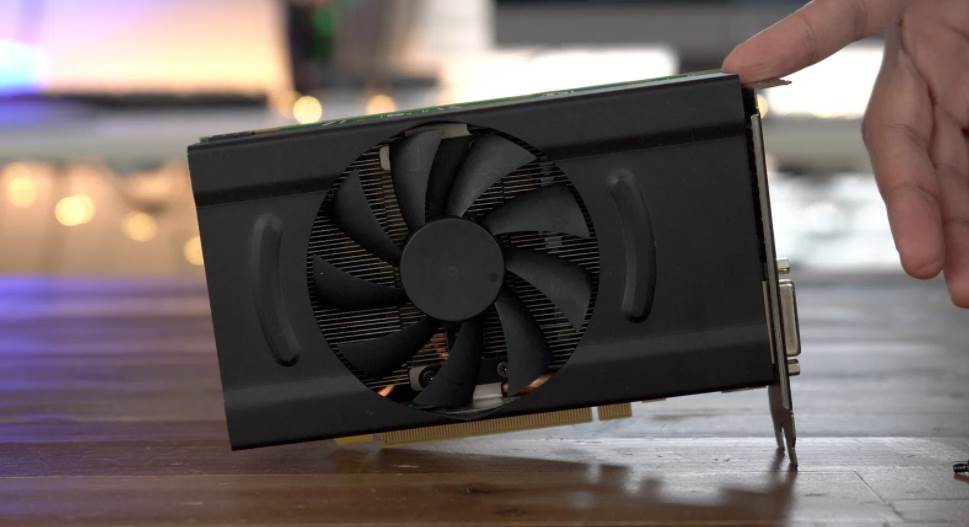 So, the more you have it, the higher resolution and eye candy your card will provide. However, don't expect anything extraordinary out of it.
Like those mentioned above, most of the budget models come with 2GB or 4GB video memory, which is more than enough to run older games at max to medium settings.
In contrast to that, the clock speed can also affect your hardware's performance, so ensure that you have an OC model with a higher overclocking potential than the reference models.
Memory Speed & Cooling Mechanisms
Generally speaking, a GPU with the latest architecture and higher VRAM will have more incredible memory speeds. If you are going for budget options, then you should expect around 7-8Gb/s memory speeds.
They will be more than enough to run both casual and moderate games without any complications. Similarly, for seamless E-sport titles such as Valorant, they will just do the trick.
On the other hand, the cooling mechanism differs among GPU series, and when it comes to $200, you shouldn't be expecting anything out of the box.
Most of these so-called affordable variants are low-profile, meaning you will be seeing them with a single fan and compact architecture.
Their shroud also won't be bulkier, and the overall heat dissipation remains gradually decent.
However, I would recommend you to go for models such as ASUS ROG Strix Radeon RX570 or XFX Radeon RX 580 GTS XXX Edition equipped with a dual-slot design and stable shrouds that can ultimately result in better cooling and overall decent performance.
Total Number of Ports
When it comes to ports within graphic cards, things become a bit complicated. Nvidia's high-end RTX series contains at least 3xDisplay and HDMI and USB-Type C for virtual link support for VR enthusiasts.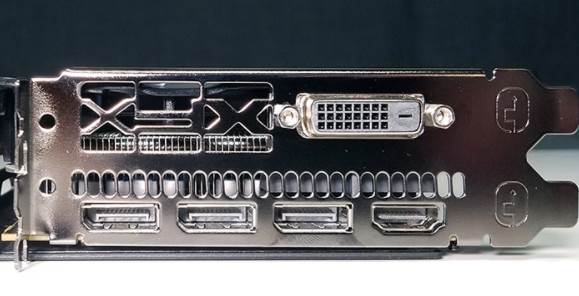 However, lower-end budget models include a wide array of outputs. GPUs such as the XFX Radeon RX 550 4GB DDR5 Double Dissipation maintain lower IO than XFX Radeon RX 580 GTS XXX Edition contains 3x DisplayPorts for broader versatility.
Although ports self-play a minor role in overall performance, they are valuable extras that should not be left behind.
If you have older monitors, then a single or dual HDMI port will be more than enough; however, if not, you should consider the port selection.
Related how-to guides:
What Is Anti-Aliasing? How Does It Impact Gamers?
What Is GPU Scaling? Is It Useful? – (The Pros & Cons)
How Long Do Graphic Cards Last? – (My Personal Experience)
The Size
Size matters, which is kind of true in the GPU realm as well. The GPU card size itself is typically divided into length and width form factors.
The length of your desired card will be covered along the surface of the incorporated PCB. The higher it is, the greater your card will cover lengthwise, making it difficult to fix in mini-ITX cases.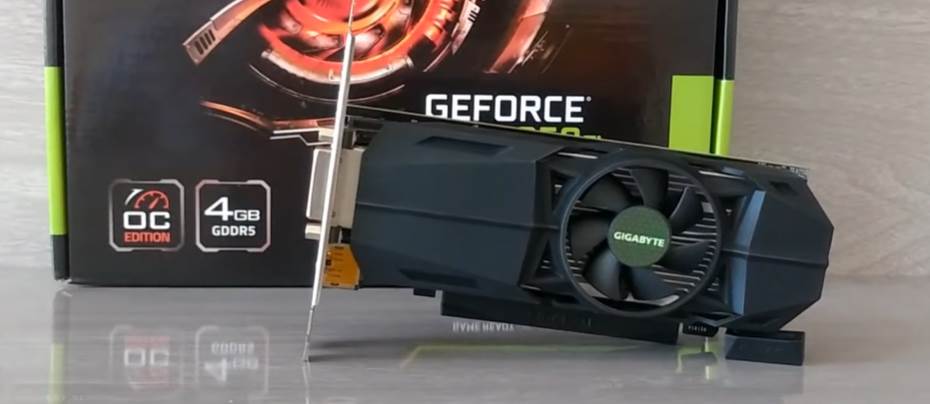 In contrast to that, the GPU's width is represented by PCI Express slots along the surface. If your desired card covers 2slot space, you won't have trouble fitting it in your casing.
Anyhow, budget cards like the Gigabyte GeForce GTX 1050 Ti OC are usually low-profile, so you will be able to incorporate them in your build without any issue.
Your Budget: Should You Spend A Little Bit More?
No matter which card you choose for yourself, it ultimately boils down to your overall budget. The video cards listed above are all budget options that will provide you decent gaming experience at 1080p resolution as long as you are happy to tailor the graphical settings.
It's worth mentioning that they won't give you high-end performance at resolutions like 1440p, but for general or casual use, they will be more than enough.
While, if you have the option of spending few dollars more, why not go for it. There is little to no difference between GPUs like an RX 550 and RX 580, especially in the second-hand market.
So, if you spend on premium models, you will get better cooling, more fantastic video memory, higher clock speed, and well-rounded aesthetics. This will ultimately enhance your gaming experience.
End of The Line:
In conclusion, these were my reviews on a couple of the best graphics cards under 200. Are you still confused? If so, then let me summarize it quickly.
If you're looking to build a new PC either for your gaming needs or for general usage, you don't need the best tech, especially graphic cards. This is the reason why these 10 GPUs listed above are still praised in 2022.
Each of them represents a particular set of features of its own; however, one thing common among them is a reasonable price to performance ratio.
That's why I can't say for sure which one is the prime contender. In addition to that, I would personally recommend you invest in the second-hand market if you want to get most of your buck.
Frequently Asked Questions (FAQs)