GraphicsReport is supported by its audience. When you buy through links on our site, we may earn an affiliate commission. Learn More
Top 6 Best GPU For Ryzen 5 2600 For Extreme Gaming Performance

A brand-new Ryzen 5 2600 paired with a decent GPU provides excellent value for 1080p 60Hz Gaming or even general use
One of the integral components in any PC is the type of processor installed. It determines the overall performance in multiple processes and, at the same time, regulates other parts of your machine.
It would be highly disappointing in today's tech-driven world if you didn't hear about powerful mid-range processors like the Ryzen 5 2600.
It's based on six cores, and 12 thread architecture boosted Up to 3.9GHz under max load. On top of that, it uses Wraith Stealth mechanics to provide optimal cooling to your system.
In contrast to that, when we talk specifically about Gaming, you shouldn't forget about the notable performance boost that a GPU provides.
Although as a gamer, you don't want to mismatch both of these accessories. I mean, who wants to game on an i3 with RTX 2060, right?
To strengthen my point, here is the list of Best GPU For Ryzen 5 2600 that you can buy without any complications.
Best GPUs For Ryzen 5 2600 CPUs – 2022 Chart
image
name
price
SPECS
MSI GeForce GTX 1660 Ti Ventus XS

RAM: 6 GB GDDR6
Cuda Cores: 1536
Dimensions: 9.7 x 5 x 1.8 Inches
Boost Clock: 1875 MHz

EVGA GeForce GTX
1070 Ti SC GAMING

RAM: 8GB GDDR5
Cuda Cores: 2432
Dimensions: 10.5 x 4.3 x 2.1 Inches
Boost Clock: 1683 MHz

MSI Gaming RTX
2060 Ventus 6G OC

RAM: 6GB GDDR6
Cuda Cores: 1920
Dimensions: 9.72 x 5.07 x 2.04 Inches
Boost Clock: 1710 MHz

Sapphire Radeon
Pulse RX 5700 Xt

RAM: 8GB GDDR6
Stream Processors: 2560
Dimensions: 10 x 5.3 x 1.8 Inches
Boost Clock: 1925 MHz

XFX RX Radeon
Rx 590 Fatboy

RAM: 8GB GDDR5
Stream Processors: 2304
Dimensions: 10.6 x 4.8 x 2.1 Inches
Boost Clock: 1580 MHz

XFX Radeon
RX 580

RAM: 8GB GDDR5
Stream Processors: 2304
Dimensions: 10.6 x 4.8 x 1.5 Inches
Boost Clock: 1386 MHz
Best GPU For Ryzen 5 2600
Before we start individually talking about these Ryzen 5 2600 compatible graphic cards, it's worth noting that selecting them was no easy job.
I went through dozens of professional opinions as well as direct gaming forms to provide you with date information.
Each of them is incorporated into different price tags and holds a particular set of pros and cons, so make sure to do further research on them.
#1- MSI GeForce GTX 1660 Ti Ventus XS
Specs:
Integrated with Nvidia's potent pascal architecture for maximum efficiency
It boasts Core Clock speeds of 1770 MHz, which can be boosted to 1830 MHz
Features 6GB VRAM in GDDR6 setup with 192-bit Memory interference
3 DisplayPort V1. 4 as well as a single HDMI 2.0 connection in IO
120 W of optimal power consumption, while PSU can range up to 450 W
Compatible with G-sync and other NVidia's high-end technologies
It comes in a dual-fan design with decent visuals
Highlights:
Operates under the aid of turbo TORX Fan 2.0 for extreme cooling.
Built-in Afterburner utility works wirelessly in both IOS and android for providing top of the line clock.
Additional G-SYNC and HDR support from Nvidia is excellent.
Enormous heatsink at back end gradually regulates the temperature without extra buff.
Ideal for next-gen Gaming through the incorporation of Pascal hardware.
Compatible with much high-end software like Direct X 12 for buttery smooth gameplay.
Clock speed of 1770MHz can help you out in many competitive titles
Drawbacks:
Lack of virtual link support makes it kind of least promising in modern-day standards.
There aren't any RGB settings incorporated into it, other than that it's a proper unit.
Starting my review at number one, we have the MSI Gaming GeForce GTX 1660 Ti, which is my pick for overall best GPU for Ryzen 5 2600 currently on the market.
Straight off, it uses the same Turing architecture that you will find in RTX 2000 lineup and not the Pascal series. Of course, it won't give you the newer RT and Tensor cores, but other than that, it's a great unit.
It looks almost identical to the Gaming Z RTX 2060, and that is an understatement.
You will love the incorporation of half white color scheme and the brushed aluminum backplate with some nice addressable RGB setup. It may not be that long with 5.1 inches and will fit right in many mini casings.
Additionally, this functionality will help later on in the cooling and power consumption department. It requires a single eight-pin power connector with recommended 450W rating.
Similarly, there are three display connections and a single HDMI port in the interference. With maximum configuration and boost clock speeds, you will notice that it can easily surpass the top-notch GTX 1070.
These speeds are enhanced than the reference ones, so expect overall better performance. Also, keep in mind that it's not made for 1440p Gaming, so you're better off with another GPU if you're into this thing.
The addition of 6GB of DDR6 memory will help you out in many AAA titles, especially the upcoming ones.
It's a dual fan card with minimal stature so that the cooling can vary. Overall, its cooling solution won't let you down even in the tiresome gaming session. It's truly an upgrade from its predecessor.
My Findings:
After some benchmarks, it's quite clear that a well overclocked 1660ti performance surpasses most renowned models from Nvidia (for example, the GTX 1070).
And that performance is more than enough to play games at medium to max settings in full HD display.
One thing to keep in mind is that the MSI GeForce GTX 1660 Ti Ventus XS is not made for 1440p. So, if you're into this, make sure to get any RTX 2060 or above.
All in all, it's one of MSI's high-end models that offer more incredible clock speeds, a very fancy look as well as some other fancy features that you won't find elsewhere.
#2- EVGA GeForce GTX 1070 Ti SC GAMING
Specs:
It integrates a GPU boost is 3.0 along with boost clock speeds of around 1683+ MHz
The max memory clock is 2002 MHz in a 256-bit memory interference
Stores 8 GB VRAM in DDR5 SETUP for prime gaming performance
It can support multiple display screens in optimal 7680 x 4320 resolution
Compatible with multiple operating systems, including the latest windows 10
Minimum 500W of power requirement through 8 PCI power dongle
Smooth performance with EVGA ACX 3.0 Cooling
Highlights:
The Clock speeds of this card are ideal for most AAA titles that can even be customized according to your preferences.
Its Pascal-based architecture might be old but not outdated according to current standards.
It comes with EVGA Precision OC perk for regulating the process of overclocking.
Additionally, there is headroom for water cooling, which will last you longer.
Minimal screen tearing with smooth response timing dramatically increases the immersion.
Made explicitly for ultra 1080p Gaming.
Solid construction with decent visuals.
One of the best GPU for Ryzen 5 2600.
Drawbacks:
When it comes to retaining power efficiency, the EVGA GeForce GTX 1070 Ti SC GAMING performs mediocrely.
Released back in 2017, the GTX 1070 Ti is still a phenomenal graphic card for the price tag, and the EVGA GeForce GTX 1070 Ti SC GAMING is no exception to that.
Taking a general look around this card, you will soon realize that it's aesthetically pleasing in any builds.
The black mesh body is incorporated quite well with the plastic covering, and the 2-fan design gives it a definite gaming vibe.
This card is small so that it will fit quite nicely in any build, and the only RGB you will be getting is on the official EVGA logo on the front side. Nvidia's LED visualizer utility can customize these lightings.
According to most consumers, it's a slight defect, but if you're not into those flashy RGB setups, it won't let you down.
Furthermore, you will get a 3x DisplayPort, 1x HDMI, and a single DVI output for overall connectivity. In contrast to that, power is supplied through the 8pin connectors with 500W of PSU set by the manufacturer.
For some reason, EVGA doesn't include a backplate on this card, which makes it look odd at first glance.
But if you include it in your casing sideways, it won't be an issue. Also, keep in mind that its fans get quite loud on the built-in configuration, so make sure to tailor it to the utility.
The EVGA GeForce GTX 1070 Ti SC GAMING ships with a base Clock speed of 1607 MHz can be Boosted to 1683+ MHz.
These speeds will provide you additional support in many competitive titles. Speaking of which, it's not far behind the Nvidia's 1080 and will definitely give you smooth visuals in 60+FPS at even max settings.
My Findings:
In conclusion, if you can get your hands on the EVGA GeForce GTX 1070 Ti SC GAMING then I highly recommend you to pick it up.
Not only this card looks pleasing, but it delivers an optimal gaming experience that is hard to find these days.
You can easily reach 100FPS in various single-person offline titles if you are willing to lower some settings.
On the other hand, the cooling that this beast provides can manage to give you stable FPS. It's a standalone unit with a premium build quality that won't disappoint you in the long run.
For me, the only shortcoming this card has is its non-existing backplate, which is straight off disappointing. But as I said, it won't make a significant difference in performance.
#3- MSI Gaming RTX 2060 Ventus 6G OC
Specs:
Based on Nvidia's RTX chipset with 1710 MHz of Core clock speeds
Unlike the GTX Model, it uses the newest GDDR6 memory
192-bit Memory interference in 14 Gbps of overall bandwidth
Intuitive outputs with 3xDisplayport and a single HDMI connection
The MSI Gaming RTX 2060 Ventus 6G OC is one of VR Ready GPU's
It boasts 1920 CUDA cores, along with 240 Tensor Cores
Made specifically for 4K Gaming
Highlights:
Equipped with real-time ray tracing, enhanced AI as well as other RTX features.
Classical fan blades provide steadier airflow while the massive heat sink further supports the temperature regulation.
Additional DLSS supports to enhance the visuals leading to smoother gameplay.
It easily demolishes most of the current benchmark tests.
Whisper quiet at idle while controlled noise levels during intense gameplay
One of the space-saving options currently available in the market that works efficiently with Ryzen 5 2600.
Fast, responsive, and affordable RTX 2000 model.
Drawbacks:
Being an RTX model, there is no Virtual Link support which results in some complications.
The plastic-based backplate can decrease the durability but its highly intuitive in construction.
If you praised the 1660Ti model from the MSI, you would definitely love the MSI Gaming RTX 2060 Ventus 6G OC. It may be this card's true successor but don't be fooled by its top-of-the-line RTX functionalities.
The 2060 Ventus 6G OC supports the TU 106 GPU with 1920 CUDA cores, which is undoubtedly similar to the GTX 1070.
There is an overall reduction in the RT and Tensor cores than other high-end RTX models, but this card is equipped with 6GB VRAM, which is more than enough to run AAA titles.
Similarly, its bandwidth is pretty stable at 336 GB/s. The base clock is managed at 1360MHz, while the boost clock is pretty close to stock but with a slightly 2 percent increase over the Founder's Edition.
Although the reality is that with the incorporation of GPU Boost 3.0, this card quickly settles in a higher clock. Like the Founder's Edition, you will need a single 8xpin PCIe power connecter attached to 160W TDP.
The card itself is not massive by any means, with 9.72 x 5.07 x 2.04 inches of dimensions and 1.68 pounds of product weight.
No matter what's your case size, it will fit right in without any trouble. It uses two of MSI's Torx 2.0 fans which remains silent all the time.
Additionally, the heatsinks are extended in this GPU to provide enhanced cooling. Due to clean aesthetics, it is meant as a showpiece in a neon light case.
Although there is a lack of illumination, you will get a clean shroud around the cooling surface. There is also a thick black backplate that looks like solid brushed aluminum, but its plastic is not cheap.
My Findings:
All in all, the MSI Gaming RTX 2060 Ventus 6G OC is an excellent card. It cuts away some of the RGB setups but looks exceptional and available at an affordable price point.
On top of that, it packs a fair amount of performance and will happily regulate 70 degrees all day around.
Similarly, there is overclocking headroom associated with it for gamers who want to get the most out of their rigs.
The only downfall associated with this GPU is that it performs almost similar to the 1660ti counterpart.
But if you factor in the RTX perks like the DLSS support, it's the best GPU for Ryzen 5 2600 that is worth getting.
#4- Sapphire Radeon Pulse RX 5700 Xt
Specs:
Its boost clock resides at 1925 MHz, while the base clock is managed around 1670 MHz
Integrated with both 8 and 6 pin power connectors with recommended 650 watts of PS
Equipped with dual-x cooling technology for maximum efficiency
Total four external outputs including 3 Display and 1 HDMI port
Included TriXX Boost mode to enhance the performance further
Three different clock settings with 2560 stream processors provide additional value for the money
It comes with high-speed GDDR6 memory for maximum support
Highlights:
Equipped with precision fan control to normalize the temperature during intense gaming sessions.
Robust VRM technology supports the need of extreme gamers who tend to game at max settings.
Made from durable and long-lasting components that are fully functional under heavy load.
The dual BIOS functionality is a bonus for those who are into crypto mining.
Intuitive 12-layer PCB design makes it a stable GPU For Ryzen 5 2600.
The cutting-edge TriXX Boost technology gives you additional support in terms of enhancing FPS.
It weighs just under 3 pounds.
Drawbacks:
The increased power draw can be a hurdle. That's why its best to under volt this device right off the box.
There are generally more affordable options available on the market as compared to the Sapphire Radeon Pulse RX 5700 Xt.
Moving onto another top-of-the-line GPU For Ryzen 5 2600, we have the Sapphire Radeon Pulse RX 5700 Xt.
Running the newest AMD hardware and using the 7nm processor, this GPU is made for high-end gamers worldwide. It features 2560 stream processors that run a boost clock of around 1925 MHz and 1815 MHz.
On top of that, it has an 8GB DDR6 memory which will run crystal smooth in any setup.
As we discussed earlier, it boasts dual-x cooling technology and easy to adjust fan control option, which allows it to maintain transition between decent noise levels and ideal cooling.
The fan themselves features dual ball bearings and has an increased life span over previous generations.
Moreover, with the quick fan connect option, the Sapphire Radeon Pulse RX 5700 Xt allows you to replace the fan without the need to return the GPU. In this device, there is also a DUAL BIOS switch integrated that can be found at the card's side.
There are both performance and silent modes that will provide you enhanced versatility. In contrast to that, this GPU can support four screens at a time.
At the same time, the IO includes a 3x display port and a single HDMI 2.0 output for a boost in connectivity.
The Radeon Pulse RX 5700 Xt is VR Ready and requires both six and eight-pin power connectors ideal for this kind of setup.
Sapphire has been known for providing quality products, and this GPU is no exception to that statement. With the addition of a 12-layer PCB and a solid metal backplate, it will not let you down in the long run.
My Findings:
There is no doubt it's a top-notch graphic card that is quite competitive in the performance spectrum. It has dozens of tricks under the hood, one of which is the addition of the Trixx utility.
This perk gives you a general overview of your card's specs and conditions, monitors the hardware performance, and effortlessly downscales the resolution to get the most out of the functionality.
Additionally, if you play your games at Direct X 12, you should take advantage of the Radeon image sharpening tool.
This enhanced feature has minimal effect on performance loss and could help scale the texture at a maximum resolution without complication.
#5- XFX RX Radeon Rx 590 Fatboy
Specs:
Includes 2304 shaders/stream processors along with an 8GB DDR5 memory type for the speedy output
Both 8 and 6 pin power connectors at the rear end for stable power flow
Fully functional with AMD's wattman utility to get more out of the setup
Its Liquid VR technology enhance the experience for all virtual enthusiasts out there
Supports newest Windows Version as well as compatible with Direct X 12
175W of optimal TDP, with recommended PSU of 500W
The boost clock speed of 1545MHz for a stutter-free experience
Highlights:
It is available pre-overclocked with decent setups, giving you the extra ease of mind.
The user can instantly switch between different cooling modes to effectively regulate the temperatures according to preferences.
Relatively small card in dual fan design as well as under 2 pounds stature to get adjusted in most builds.
Equipped with Dual-BIOS support which is useful for delivering stable frame rates without overloading the system.
XFX is known for providing ideal overclocking setups for their GPU's and the XFX RX Radeon Rx 590 Fatboy is no exception.
Advanced Memory Cooling technology is quite useful for gradually reducing the temperatures.
State of the art HDR for crystal clear and vivid display.
Drawbacks:
It can regulate the temperatures but not as effective as some of Nvidia's models, although it can be tweaked with additional fans.
Lack of RGB LEDs makes it quite odd in some gaming rigs; however, aesthetics can vary from builds.
If you're not interested in the whole ray-tracing frenzy and just searching for a card for 1080p Gaming, then you will be glad to meet the XFX RX Radeon Rx 590 Fatboy.
It will not break the bank and provide you decent performance in desirable cooling. Straight of the start, it features 2304 stream processors along with 144 texture mapping units for enhanced visuals.
Also, keep in mind that it's a single 8 and 6 pin power connector so that you will need a decent power supply stacked at 500W. There is no doubt that the Fatboy is ergonomically built.
On the front side, you will get dual 100mm fans which tend to have around 11 blades incorporated to provide a lot of cooling against the backplate.
Not only are they super functional but also, they run whisper-quiet, especially at idle conditions.
This means whenever you're not Gaming and just surfing the web or watching videos, both of these fans won't disturb you at all.
Being an AMD card, it has some cool features under its belt, one of which is the intuitive crossfire.
Once you installed it in your rig, the crossfire will be automatically enabled and provide you a type of FreeSync support.
4 proper heat pipes are running throughout the body and some aluminum fins at the sides, all of which aids in cooling this beast.
You will love that the XFX RX Radeon Rx 590 Fatboy has a stylish backplate that further assists in protecting the card.
Furthermore, AMD gives its users a three-year warranty for it from their official site, so make sure to check it out if you want premium performance from this device.
My Findings:
In the end, it's another prime GPU For Ryzen 5 2600 that is well known for its gamer-friendly naming choice.
This thing is thick and rocking in AMD's 12nm architecture, resulting in higher clock speeds and ideal power efficiency compared to its Nvidia counterparts.
Due to 1080p gaming visuals, it effectively positions itself between an RX 580 and an RX Vega 56.
Not all gamers enjoy their titles at max resolutions in a 4K display; that's when this card stands out from the crowd. It's a budget-friendly option that won't let you down in the long run.
Besides visuals and aesthetics, it has a superior noise control technology associated with providing gamers or even general users additional aid.
#6- XFX Radeon RX 580
Specs:
Based on AMD's Polaris 20 processer for the top of the line gaming visuals
GPU Base Clock is stable at 1257 MHz, while the boost clock speed up to 1340 MHz
Stores 8GB VRAM in GDDR5 interface, which is ideal for current titles
Incorporated with 3xDisplay, a single DVI and HDMI output in the IO department
185W of optimal board power connected with 1x8pin connector
It's a dual-slot card in 10.5 inches lengthwise, while the width is at 1.57inches
It comes pre-built with Virtual link support for all VR enthusiasts
Highlights:
Pre-built with XFX True clock technology, which can instantly overclock the system and increase overall performance.
The additional AMD Wattman utility assists in maximizing the overclocking potential beyond the factory reset.
Its latest VRM and memory cooling feature greatly enhance the immersion during each gaming session.
Up to 5% reduced noise levels as compared to the base/reference model.
It's another one of AMD's VR Ready card that operates under low latency.
Radeon Chill software can maximize the performance by keeping the temperatures at a bare minimum.
Solid heat sink construction regulates the heat pipes attached to it.
Drawbacks:
It may be bulkier and power-efficient than the previous-gen Radeon RX 480, but unfortunately not great when it comes to benchmarks.
Unfortunately, even with a substantial heat sink, it gets a bit hotter, especially in the summertime.
Finally, we have the XFX Radeon RX 580, which is my pick for the best GPU for Ryzen 5 2600 in terms of budget.
If you're a PC enthusiast that is frustrated by the current GPU stock situation and wants to get a decent card for your Ryzen 5, then this graphic card is your best bet.
Besides Gaming, it's also great for crypto-mining, so you will get double the features while spending less.
With 2304 CUDA cores, a boost clock of 1340MHz out of the box, and 8GB of DDR5 memory, its operation is over the roof compared to its predecessors.
Indeed, the 8GB VRAM is a healthy choice for RX 580 as most of the AAA titles released uses at least 4 to 6 GB of memory.
This added benefit won't give you a significant boost in Esport titles, but it's something to consider if you are playing games at maximum settings.
In contrast to that, the XFX's Polaris-based technology as well as memory cooling, this GPU will barely touch the 75degree landmark even when overclocked.
Even the fans will run extraordinarily smoothly, significantly reducing the noise levels.
The XFX Radeon RX 580 requires an 8xpin power connector, and its power draw is managed at 185Watt maximum.
At the back end, it contains three display ports, 1.4, along with one HDMI port 2.0, which is more than enough to support three 4K monitors without any hustle.
Like the Sapphire Radeon Pulse RX 5700 Xt, it comes equipped with Dual BIOS functionality which is great for optimizing your gameplay. It's easy to install and can be regulated with just a push of a switch.
My Findings:
Overall, I think that the XFX Radeon RX 580 is one of the best budget GPUs for the Ryzen 5 2600.
It's a highly recommended card that will benefit you in the long run. It's Not only ideal at the pricing but also exceptional when it comes to delivering fast-paced FPS.
You can put it in any budget build, and its responsiveness will eventually surprise you. Although some users complain about its troubleshooting issues, these cases are usually rare.
Besides, you can always use the added warranty if you somehow face these issues.
Buying The Best GPU For Ryzen 5 2600: Things To Consider!
So now that you have seen one of the top-rated GPUs for Ryzen 5 2600, it's time to decide which one is best suited for you. I know how hard is it to choose a graphic card, especially when it comes to budget range.
There are tons of available options in the market, each with its own set of cooling, architecture, processing units, and VRAM.
To help you choose the best, I have compiled different aspects you need to take. Additionally, there are various benchmark tests that I have conducted for ease of the user.
In the end, it boils down to your preferences and gaming goals.
Benchmarks:
Benchmark tests are a great way to test a graphic card's actual value. They provide brief performance to cooling ratios that can help most of the gamers out there.
However, keep in mind that the results of these tests can vary at different configurations and displays. So, make sure to keep that in consideration when buying a graphic card for your top-of-line Ryzen 5 2600 CPU.
Starting off the benchmarks, we have the Radeon RX 580 from XFX configured with a Ryzen 5 2600 on a b450 motherboard and 16GB of 3200MHz ram.
Running the COD Warzone in an average multiplayer match with some tweaks in max settings, we can see this card push above 70FPS on average.
In lower settings, these frame rates are increased up to 100, which is more than enough for an ESport title.
While in Witcher 3 at high settings, I felt that the frame rate was a bit low but turning the settings down delivered a much smooth and enjoyable gaming experience.
At even 1080p, the game looked sharp, and I didn't notice any stuttering or framerate drops whatsoever.
The average FPS in this game at high settings is 53, while the lower can lead you to 94. In contrast to that, the bottom 0.1% results were also relatively close.
Clock Speeds, Memory Speeds & Total VRam
Video memory or precise VRAM is vital in a GPU for those who tend to game at a higher resolution.
Like in terms of a CPU, the GPU memory accounts for storing useful data in a short-term basis and thus increases the performance levels for each task, or in this regard, Gaming.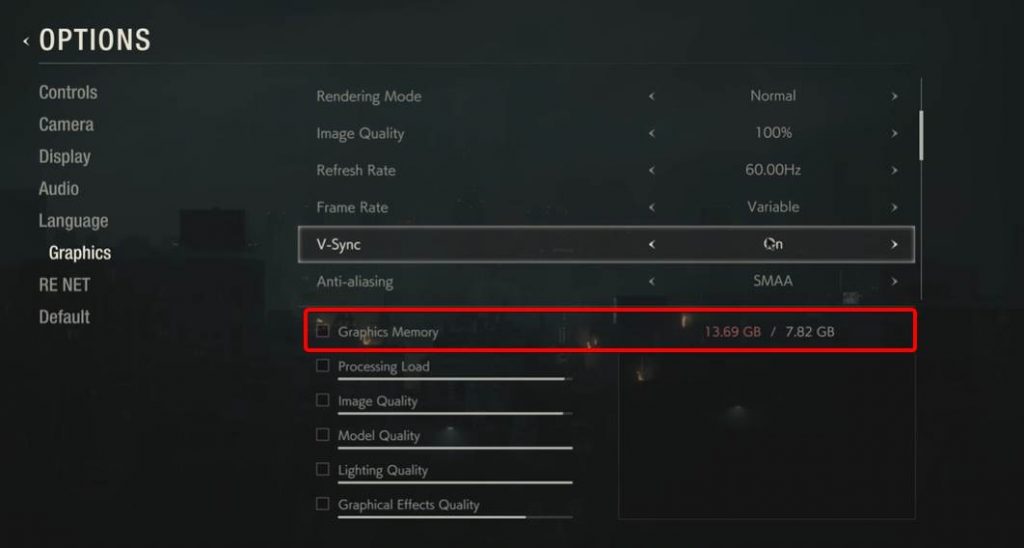 Keep in mind that games differ on VRAM requirements. Most of the newer titles will need more GPU ram than older ones due to increased texture levels at the backend.
However, the sweet spot for Ryzen 5 2600 cards is around 4GB of VRAM.
Similarly, the higher the memory speeds of these cards are, the smoother visuals will be. In contrast to that, clock speeds are the base frequency in which the card performs its tasks.
In general, the higher clock speed will enhance your gameplay, but it's not ideal to rely on it.
The Size of The Card
It's an old saying that size matters; this is especially true in the GPU realm. Graphics cards come in many shapes and sizes; however, the most popular are miniITX and triple slot ones.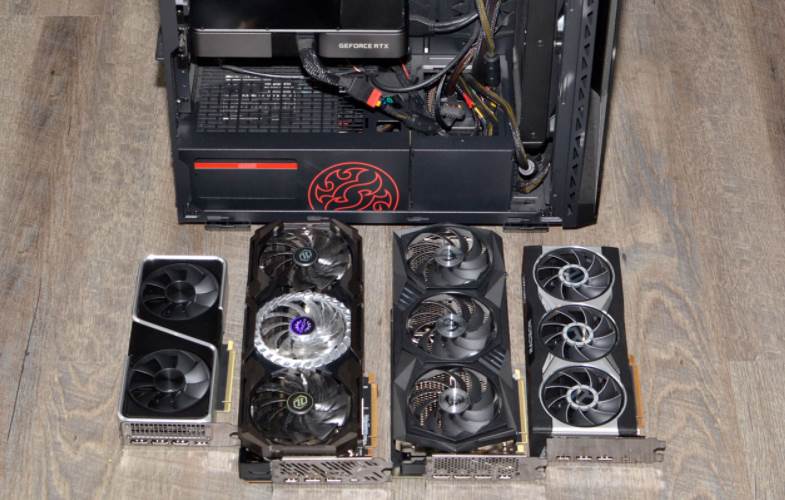 The ITX cards are smaller in size and typically use a single fan.
They are cheap, run a bit hotter due to lack of proper heat sink, and might not have that much overclocking headroom. In contrast, full-sized GPUs are mostly equipped with better thermals with increased power output.
However, keep in mind that they will require more space in your casing than smaller ones.
Modern Ports, Connectors & Cooling
Before you purchase the best GPU for Ryzen 5 2600, it's wise to consider the power limit, and the connectors used to drive the power.
These PCIe power connectors are available in both 6 and 8 pin setups depending on the recommended PSU. If the power draw is higher in your GPU, please pick a model with both 6 and 8 pin connectors.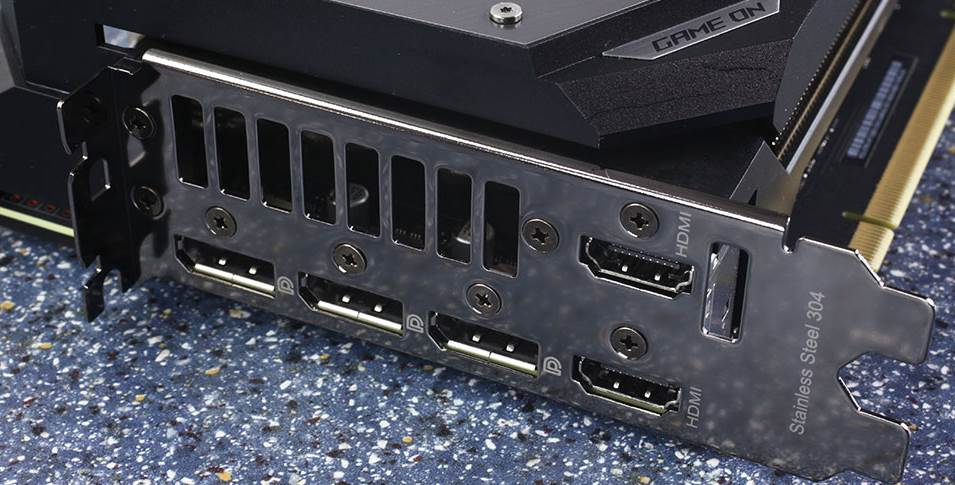 On top of that, port selection is an additional aspect of a card that will have little to no impact on performance but can help you connect your gaming rig to an external display.
It's excellent if your GPU has at least three display ports as well as an HDMI port.
However, the general norm is to buy one that comes with Virtual Link support, which is beneficial in VR. On the other hand, while cooling depends on multiple factors, so make sure to do your research.
Compatibility With Ryzen 5 2600 Processors
Compatibility in terms of both motherboard and GPU is a determining factor for optimal usage of any Ryzen or Intel-based CPU.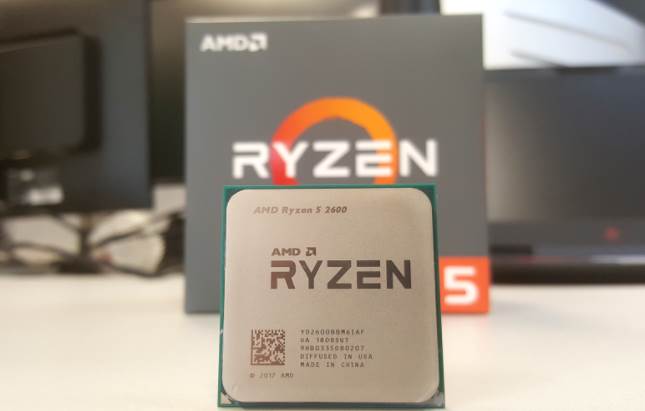 Ideal motherboards for Ryzen 5 2600 tend to be micro-ATX ones, including the B550. Additionally, if you use the B450M types, you won't face any issues at all.
It is also compatible with 3200MHz ram, so if you're into extreme Gaming, you will be good to go. While you can use any mid-range 1080p GPU like the GTX 1660Ti and it will run like a beast.
Also, it advised not to bottleneck this card, especially for those that rely on 4K experience.
Stability In Performance
Stress tests are a great way to check the Stability in Performance of the respectable cards associated with this AMD-based CPU. So, make sure to check the FurMark burn-in tests of the card you will incorporate.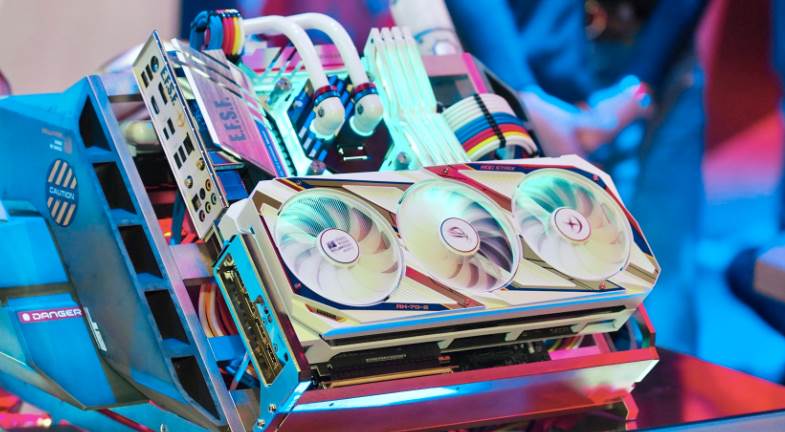 Another reason why most GPUs malfunction is due to a lower degree of overclocking potential.
You need to clarify whether your card can support the desired settings without thermal throttling. Additionally, make sure to check the 1 and 0.1% lows of the card as it can have a profound impact on gaming performance.
Good In Looks
Gamers these days are very conservative when it comes to the overall aesthetic of their cards regarding their build. Although, it's more of a personal preference.
I mean, who would even want a card that looks all flashy but downgrades when it comes to Gaming. The amount of frame rates you can get from your titles matters more than looks.
In contrast to that, it won't hurt getting an aesthetically pleasing GPU from the board on partners like MSI or EVGA. Whether you go full-on RGB or classical outlook, make sure that it matches your rig's color scheme.
End of The Line:
So, this was my review on the best GPU for Ryzen 5 2600 that you can easily get. There is no doubt that the Ryzen 5 2600 with six cores, 12 threads is an absolute bang for the buck unit that you want to include in your next build.
It blows anything from Intel at the same price and can lead you to optimal gaming performance, no question asked.
As I have discussed earlier, my pick for an overall best combo with this CPU is none other than the MSI Gaming GeForce GTX 1660 Ti.
It represents Nvidia's new-gen Turing architecture in 6GB GDDR6 memory that is more than enough to run current AAA titles. On top of that, it packs overclocking potential that will increase its functionality.
But if you can spend more, I recommend something like the MSI Gaming RTX 2060 Ventus 6G OC. It comes equipped with all those juicy features, which will eventually enhance your experience.
Additionally, other cards that I have discussed here also hold some horsepower, so no matter what you choose from the list, you won't be disappointed!
Frequently Asked Questions (FAQs)