The launch of the RTX 3000 was a smashing success, and even though it is safe to say that a big chunk of people is still waiting to get their hands on the GPUs, it should not come as a surprise that Nvidia is already planning the RTX 4000 series.
Granted, we are still not sure when is it going to come out for the simplest reason that there is a global chip shortage that has taken the world by storm, and until companies fix their supply chain issues, we are not sure what is going to happen.
However, this does not mean that the rumor mill is going to stop any time soon as the industry experts are already talking about the RTX 4000 series and the conversations just keep happening.
To give fuel to the flame, the leakers are also hard at work telling us everything we want to know but still having limited information.
Nvidia RTX 4000 Series: What I Know So Far!
While the world is eyeing towards the RTX 4000 GPUs, it is also important to know that at the moment, there is not much to go around with.
Sadly, the new series is shrouded under mystery as there is no official information regarding the release date of the following lineup.
So, is there anything I do know?
Well, if you are following Nvidia's history and roadmap, we do know that there is something in the works. We might be seeing the RTX 4000 series coming out sometime later this year.
However, judging by the state of the chip shortage, it might be a soft launch, or might be an announcement.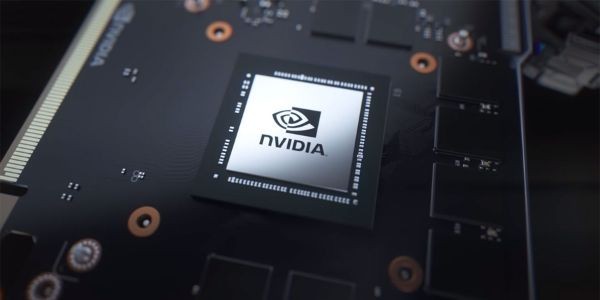 There have been rumors flying around that suggest that Nvidia might release the RTX 4000 GPUs sometime in the third quarter of this year. So, yes, there is a chunk of wait that you will have to go through.
However, we have to understand that Nvidia only recently released the 3070 Ti and 3080 Ti, so there is still some time before we manage to get the next generation. But if you know the company like I do, you would know there is always more.
With the release of the RTX 2000 series, the company did bring Super variant of their cards, and if I am not wrong, the company is going to do the same, and release Super variants of the current RTX 3000 lineup starting from 3060 and going all the way to 3090.
Although I am aware of the fact that the upgrade you are going to get is not at all going to be substantial, but it still is something worthy and might give a chance to a lot of people the chance to upgrade.
However, at the same time, I would highly suggest that you wait for the RTX 4000 series to finally come out, whenever it does.
As far as the specifications and other things are concerned, sadly, there is not a lot of information at hand. We do wish we knew that there is more about the upcoming GPUs, but that is simply not true as most of the information is still under the wraps.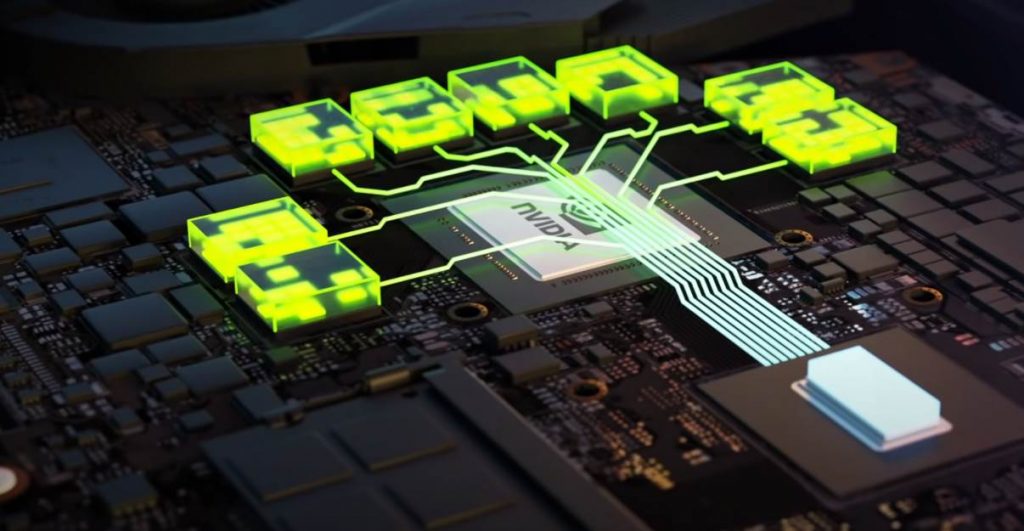 That, however, does not mean that I cannot speculate. I am hoping that the Ada Lovelace architecture that the new GPUs will be based on feature a 5nm fabrication process, which is a big upgrade from the 8nm Ampere chips that we have seen.
For those wondering, a smaller microarchitecture will result in better overall efficiency and more performance, as well.
We are also expecting more CUDA cores, a newer generation of Tensor cores, as well.
Again, it is too early to actually give a word about what we are expecting, but the RTX 4000 series is going to be a big step up, or at least that is what we can expect. Claiming anything else would be too early, and that is not what I want to.
What You Can Expect From The All-New RTX 4000 Series Cards?
It is safe to say that a lot of us have been waiting for the RTX 4000 series GPU, and honestly, for those who still have not gotten the chance to upgrade, there is a lot to look forward to. Sadly, there is not much information going around.
As far as the expectations are concerned, those are always high and well, that is a good thing, to say the least.
For starters, a big leap in performance is something that all of us are expecting, and that is not something that should come as a shock.
Another thing that I am looking forward to is better performance in all Raytracing activities.
The reason here is simple; the performance leap from the RTX 2000 to RTX 3000 series was massive to a point that it made a lot of difference, and the same is expected this time around.
With that out of the way, the pricing should also be competitive enough, but given the supply and demand, it is too early to say anything on that.
NVIDIA GeForce RTX 4000 Series Release Date?
The release date is something that many of us have been looking at for some time. At the moment, there is no official information from Nvidia, but I have seen several leaks taking place.
A renowned leaker has suggested that RTX 4000 series; namely the 4090, 4080, and 4070 will be releasing sometime in the third quarter of 2022.
Here is the tweet.
Again, I am hoping this information is true, but I also have to keep in mind that Nivida could very well be working on the RTX 3000 Super series, and if that is the case, then the release of the RTX 4000 series could be pushed to next year.
What Are The New Leaks Say About the RTX 4000 Series?
The hype train surrounding the RTX 4000 series is not at all something that is planning on stopping any time soon.
However, one must always know that there are going to be new leaks that will come out almost every day, and we are all waiting on those to see what the performance is going to be.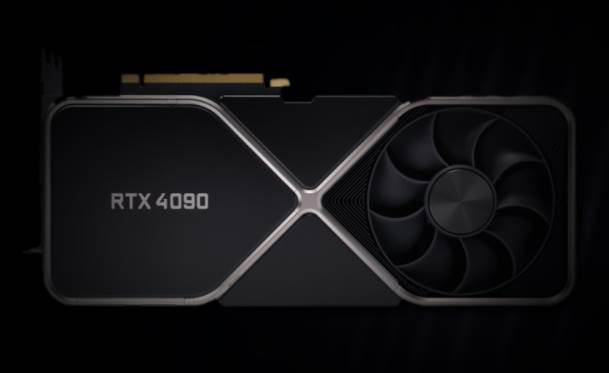 There are several leaks that I have come across, and each leak is giving more and more information on the upcoming series of GPUs.
Again, nothing is concrete, as I have reiterated before. Still, for those who are looking forward to more information, here is a rundown on everything I have come across.
The RTX 4000 series is supposed to be unveiled later this year, probably in the 3rd quarter, or maybe in the start of the 4th quarter.
It is going to be built on the 5nm fabrication process.
It will have a better performance and lower power draw as opposed to the RTX 3000 series.
The overall Raytracing performance is also said to be better on the new series.
The RTX 4000 series will also be more efficient with mining.
While all the leaks that I have come across are tempting, to say the least, and makes one prepare for the RTX 4000 GPUs, I have to say that there is a high chance that Nvidia might end up releasing the RTX 3000 Super lineup rather than jumping into a new architecture, altogether.
If that is the case, then it would be best to wait for a true successor of the RTX 3000 series rather than getting your hands on something that is only going to offer a little performance boost, as that is not what we are trying to aim for.
Another important thing to note here is that we are also currently facing a lot of situations in which there is always a chance for delayed GPUs, or tech, in general. In such situations, waiting for the RTX 4000 series is more or less a bad move.
For those who already have their hands on the RTX 3000 series of GPUs, it is much, much better to keep those in hand rather than selling them off for a premium.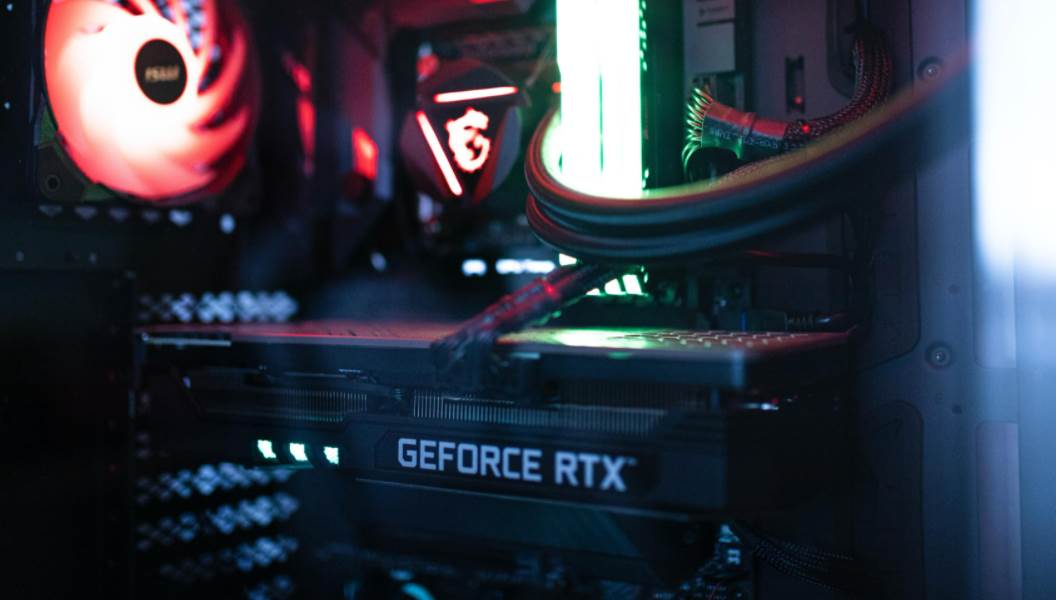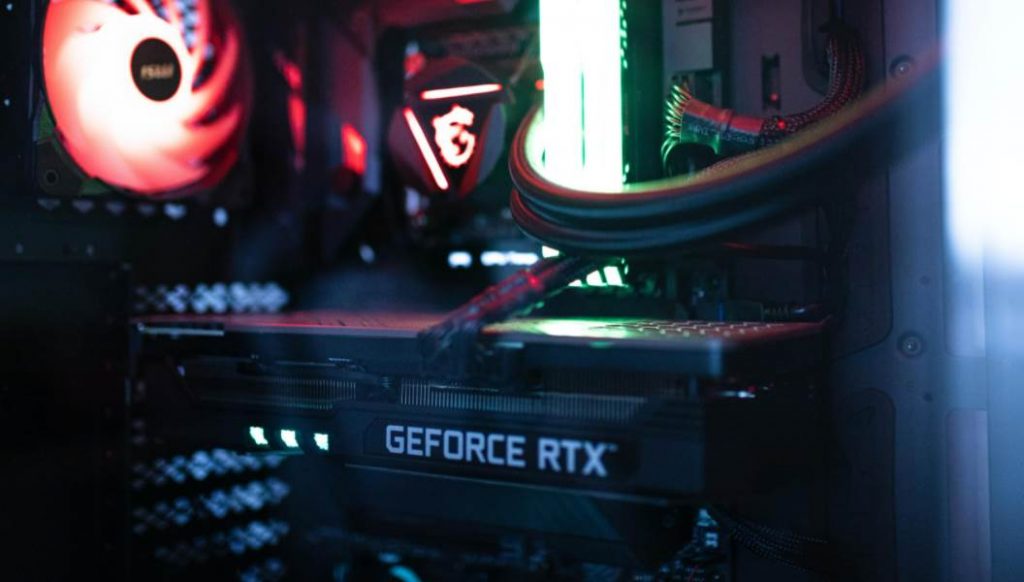 Sure, you can sell your RTX 3080 for over a $1,000 or even more if you are lucky, but once you do sell it, the market does not have anything that is nearly as good, leaving you with nothing substantial, to begin with.
I do understand that it is something that is not as easy to grasp, but the RTX 4000 series is more or less shrouded in a lot of mystery.
Sure, the leakers are hard at work trying to give us more information, but as far as being practical is concerned, it is a long road.
Nvidia's RTX 4000 Series: Expected Price
Pricing is another thing that has a lot of people interested. Honestly, when the RTX 3000 series came out, I was not expecting them to be priced at such a competitive level, but after all, Nvidia managed to do that and did so with great success.
Sure, we cannot say the same about the scalping situations, but for the RTX 4000 series, we are expecting the price to start from $330 for the RTX 4060, and going upwards.
However, it is too early to say anything, and there have been talks about how the 5nm architecture could be a bit more expensive.
That would translate into a higher price for the upcoming GPUs, as well. That, and the scalping situation are two things that might heavily influence the price.
Nvidia RTX 4000 Series Specifications
While nothing is known at this point, it does not hurt to hope that the RTX 4000 brings a massive improvement in the overall performance, and well, that is what we are expecting.
As far as the specs are concerned, there is some information that we have managed to gather.
You are looking at a 5nm fabrication process with 18,432 CUDA cores. More reports have suggested that the GPUs will have 81 TFLOPs, as well as 12 graphics processing clusters.
We are also expecting to get 72 texture processing clusters with TDP ranging anywhere from 400W and more.
There is likely to be more information about the upcoming GPU series in the coming days as we are heading into 2022.
My Final Thoughts On It!
Now that we are done with most of the things, it is time to admit that the RTX 4000 series is in the works.
Sure, there is very little we know about the upcoming GPU lineup, but hey, at least it is going to be exciting, and we are all aware of the fact that Nvidia knows when to deliver and how to deliver.
The one thing that is not clear at the moment is whether Nvidia will bring the RTX 3000 Super series this year or will skip that almost entirely.
Whatever the case might be, we are here to wait for things to unfold, and based on that, we can give you a proper suggestion about what you should be doing with your current GPU.
Frequently Asked Questions (FAQs)