GraphicsReport is supported by its audience. When you buy through links on our site, we may earn an affiliate commission. Learn More
Best 2070 Super Graphics Cards That Are Still Worth In 2022

I hope that my perspective is on the right track when I say that,
RTX 2070 super is one of the fastest and most progressive cards that are driven by supportive VRAM, which can tailor your gaming experience
After the success of Nvidia with the 2080 and the 2080Ti, they quickly shifted their attention to the highly regulative super series, which includes the 2060 super, the 2070 super, and the 2080 super.
Replacing the older models, these GPUs, especially the 2070 super, are an exciting card from Nvidia.
These graphic processors feature a staggering 2560 Cuda cores along with supporting Ray Tracing. You will get 8GB of GDDR6 ram as well as 14GB/s of ram speed.
If that's not your liking, then the boost clock speeds of more than 1700 will make you worthwhile. No wonder the card is pretty impressive for its kind of capability and the price it is available for the general consumer.
That's why today, we will dive deep into the 7 best Nvidia 2070 Super graphics cards and provide extensive benchmarks at the end so that you can choose the best 2070 super for yourself without any hustle.
So, let's head straight into the review!
Best Nvidia RTX 2070 Super GPUs – Comparison Table
image
name
price
Specs
ASUS ROG STRIX GeForce RTX
2070 SUPER

RAM: 8GB GDDR6
Cuda Cores: 2560
Dimensions: 11.8 x 5.13 x 2.13 Inches
Boost Clock: 1830 MHz

MSI Gaming GeForce
RTX 2070 Super

RAM: 8GB GDDR6
Cuda Cores: 2560
Dimensions: 10.7 x 2.2 x 5.6 inches
Boost Clock: 1800 MHz

EVGA GeForce RTX 2070 Super
FTW3 Ultra

RAM: 8GB GDDR6
Cuda Cores: 2560
Dimensions: 11.8 x 5.3 x 2.7 Inches
Boost Clock: 1815 MHz

Gigabyte GeForce RTX 2070
Super Gaming OC

RAM: 8GB GDDR6
Cuda Cores: 2560
Dimensions: 11.2 x 4.4 x 1.9 Inches
Boost Clock: 1815 MHz

ZOTAC Gaming GeForce RTX 2070 Super Mini

RAM: 8GB GDDR6
Cuda Cores: 2560
Dimensions: 8.2 x 4.9 x 1.6 Inches
Boost Clock: 1770 MHz

GIGABYTE AORUS GeForce RTX
2070 Super

RAM: 8GB GDDR6
Cuda Cores: 2560
Dimensions: 11.4 x 5.2 x 2.3 Inches
Boost Clock: 1905 MHz

NVIDIA GeForce RTX 2070 Super
Founders Edition

RAM: 8GB GDDR6
Cuda Cores: 2560
Dimensions: 10.5 x 4.5 x 2.1
Boost Clock: 1770 MHz
Best RTX 2070 Super
Before starting the review, it's worth saying that 2070 super not only replaces the classic 2070 cards in terms of aesthetics but also increases the performance without putting much strain on the overall price tag.
If you're in the market for the type of card that supports almost every current rate at staggering FPS, then it's worth checking out these GPUs.
Each of the following cards has its own set of features and capabilities, but you won't be disappointed no matter what you choose.
#1- ASUS ROG STRIX RTX 2070 SUPER
Specs:
Delivers powerful 2560 CUDA Cores in Turing architecture
Boost clock speeds of 1800 MHz while base clocked at 1605
Supports both DirectX: 12 Ultimate and OpenGL v4.5
RAM is configured at 8GB with GDDR6 interference
Configured with 2-8pin PCI connectors and draws 650 W power input
Up to 448 GB/s memory Bandwidth 256-Bit
7680 x 4320 at 60 Hz maximum display support
Open Fansink based cooling fans
Highlights:
It is equipped with revolutionary yet highly advanced FTW architecture.
The significant boost is with programmable shading, deep learning AI and ray tracing.
Extremely smooth gameplay due to boosted clock and memory clock speeds.
Max Contact Technology is integrated to give premium cooing and maximizing heat sink.
Aesthetically feasible with special synchronizing effects on the RGB.
Additional software like XSplit Gamecaster or Game Booster makes it stand out from the rest.
DirectX 12 Ultimate is supported so that you can play all new-gen games without any issues.
Its axial tech fans are quiet and smooth.
Drawbacks:
The lack of a DVI port decreases its feasibility to some extend. However, it isn't that much of an issue.
It doesn't perform well in the 4K department as compared to competitors.
Starting off the list at number one, we have the ASUS ROG STRIX RTX 2070 SUPER, my choice for the best graphics card in terms of power. There are no thoughts that design-wise, this graphic card is very pleasing.
What I like about STRIX cards because as they can incorporate into any themes without clashing, you can alter the RGB settings according to your preferences, and this GPU is no exception.
It gives you the classic ROG and is equipped with the blackjack-style, which you can expect from a high-end model.
The beefy cooler that this graphic card possesses will take up two and a half slots, and it uses three efficient fans that can run automatically and tends to shut off whenever the card is high.
ASUS ROG STRIX GeForce RTX 2070 SUPER comes in 11 x 4.5 x 1.5 inches of dimensions, meaning that they are quite long cards, so keep this in mind when choosing it.
Other features that you should need to be aware of are in the IO and port selection. This 2070 super drops some port support to incorporate the multi-GPU Envy link while swapping the display port for a second HDMI.
Additionally, ROG in this model has decided to keep the extra connectors on the right side of the card, which allows for two fans to be connected and controlled via the GPU at itself as well as an RGB strip that is useful for case lighting.
My Findings:
This top-rated RTX 2070 super is now readily available in the market, bringing real-time ray tracing, deep learning AI, and of course, everlasting framerates for superbly slick gameplay.
It comes with all the bells and whistles of more advanced cards but without that jaw-breaking cost that most pro gamers tend to bear.
Although it has some limits in the overclocking section and can be a bit of pain when dealing with 4K settings, it's worth your buck for the price tag.
If you're searching for a high-end GPU to run the newest games like Cyberpunk with ray tracing enabled, this is the prime RTX 2070 super card you should go for!
#2- MSI RTX 2070 Super Gaming X
Specs:
2560 CUDA Cores are provided for effective gaming
Endorses around 1800 MHZ of boost clock speed with 8GB GDDR6
It weighs approximately 1 pound so that it can be easily adjusted
Its interference is composed of PCI Express 3.0 x16
650 W of recommended power output
ADAPTIVE VERTICAL SYNC is integrated into the design
Maximum 4 display can be regulated with it
Built-in two eight-pin power connectors
Highlights:
It's highly intuitive with a classic brushed metal design and gorgeous RGB effects.
Equipped with next-gen gaming experience through advanced ray-tracing cores and AI.
Around 25% boosted performance than previous models (RTX 20 series).
Optimize your gameplay with its highly compatible 2560 CUDA Cores.
Fully customizable RGB setup including special effects.
Built-in NVIDIA Ansel technology for capturing 360-degree in-game images.
For higher FPS, you can always use its one-click optimization feature.
The multi-view rendering and variable rate shading is excellent for VR.
Drawbacks:
As compared to Founders Edition, it lacks power output for extreme gaming.
It usually hits above 70-degree temperatures, but that is regulated with a powerful cooling system.
Next in the review, we have the MSI Gaming X RTX 2070 Super GPU, explicitly built for high-end gaming.
Right off the backend, this power-driven GPU comes in a black theme with clear brown side aesthetics. Due to its visual construction, you won't have any issues incorporating it with your gaming rig.
Besides, the full metal brushed backplate, two packed-up fans, and the official MSI logo on the back significantly increase its charm.
Moving to the connectivity, it offers some 8 and 6 pins power connectors at the front and a specialized SLI connector if you want a bit of versatility.
You will also find stunning RGB on both the top and sides of the GPU, which is, of course, fully customizable with MSI Light Sync software.
So, make sure to play with the settings a bit to make it different and match your Rig. Additionally, the IO system of MSI Gaming GeForce RTX 2070 Super GPU is counter-intuitive with a single HDMI 2.0 port and 3 Display 1.4 ports.
Like the ASUS ROG STRIX RTX 2070 SUPER, this card falls on the bit longer side in the construction, 30 cm lengthwise, and weighs under 4lb.
This is why most users reported consistent sag in their case, although the mounting bracket that comes with the packaging will help you out in this regard.
Similarly, with the integration of 2560 CUDA cores (more than 11% than the original 2070 model) and around 1800MHz boost clock speeds (30MHz higher than previous models), this monster can be easily included in the best RTX 2070 super list.
My Findings:
All in all, as compared to the basic line-up, the super series, including the MSI Gaming X RTX 2070 Super, definitely hold some promise.
It's a pretty beefy card with tons of RGB customization under its belt and, of course, comes overclocked, so you see an increase in FPS even in the most recent games.
With more than 2500 CUDA cores, it stands out from the rest and touches on performance.
Simultaneously, the cooling system maximizes the heat sink and reduces the overall temperature whenever the need arises.
So, yeah, if you want a premium RTX 2070 super and have the budget for it, you won't find a much better option than this!
#3- EVGA RTX 2070 Super FTW3 Ultra
Specs:
Higher functionality and reduced noise with Dual HDB fans
Well equipped with 1815 MHz of Boost clock speeds
Regulated by cutting-edge 2560 Nvidia's CUDA cores
8 GB VRAM with 448 GB/s memory bandwidth for added performance
Compatible with the EVGA Precision X1 and Nvidia's G-SYNC™ technology
Additional virtual link support for speedier connections in VR gaming
Provides persuasive LED Logo RGB
Highlights:
Equipped with a decent Thermal Design Power rating to tailor gaming output without resulting over temperatures.
Boasts a substantial triple fan design that covers 2.75 slots for convenience.
A massive heat sink and several aluminum fins are a bonus for durability.
Regulates overall stress on the system through two-8 pin connectors.
Optimizable RGB settings for 5050 LED strips.
Top architecture with custom PCB to dramatically increase performance.
Unlike previous GPU's, it comes with 10 phases for functionality.
Taking advantage of Turing architecture, it has several CUDA, RT, and Tensor cores.
Drawbacks:
It's a reliable 2070 super GPU, but the absence of coil whine can be a bit of pain.
Lack of additional accessories in the packaging reduces its popularity.
It can be a bit of hustle to adjust it.
Nvidia changes the tides a bit after launching their 2070 series. They wanted a remastered version of their classic series, and then came the 2070 supermodels, including the EVGA GeForce RTX 2070 Super FTW3 Ultra.
Based on Turing architecture, this GPU comes with a base clock speed of 1770MHz, memory clock speeds of a staggering 14000MHz, and max resolution settings of 7680×4320 up to 4 displays.
The EVGA GeForce RTX 2070 Super FTW3 Ultra comes with solid metal ergonomics, stable yet effective. The RGB LED lighting at the front is attractive and further increases its visuals once inside the casing.
Besides, the shroud itself looks very cool, and the three-ball bearing fans, which are a step-up from the previous 2070 models, are renowned for their cooling effect and low noise generation as they spin up.
They also tend to blow backward so they can quickly throw out dust with ease. A premium GeForce RTX 2070 super GPU like this even incorporates PCI express port 3.0.
While the backplate is held in place for extra rigidity. If that's not enough, then the typical connectors will suit your needs.
Just like previous models in the RTX 20 line-up, you can expect 3x Display ports, an HDMI 2.0 port as well as a USB-Type C port for making an effective virtual connection.
Furthermore, being high-end cards, they can be overclocked without any additional accessories. You can quickly expect around 150MHz overclocked speeds without any complication.
My Findings:
In conclusion, there are no second thoughts that the EVGA GeForce RTX 2070 Super FTW3 Ultra is an impressive GPU with a premium RTX card's features and specs.
It easily tackles noise reduction and provides decent frame rates even in the energy-driven AAA titles. At the same price, you will get the performance of the RTX 2080 Founder's Edition.
This is why it's an absolute must-have product in your gaming rig today. Besides, its carefully built ergonomics and durable nature will last you long while providing decent visuals to impress your friends and other gamers likewise.
#4- Gigabyte RTX 2070 Super Gaming OC
Specs:
Powered by real-time ray tracing and 2560 CUDA Cores
1815 MHz clocked speeds under 14 Gb/s memory speeds
Equipped with 2.0 RGB FUSION for enhancing visuals
3 x WINDFORCE cooling system to enhance heat sink effect
Built-in G-Sync system to adjust graphic output according to games
Covers-up 2.5-Slot space and is around 11.28″ lengthwise
PCI Express 3.0 x16 for faster connectivity
Highlights:
Advanced spinning fans with 3x WINDFORCCE cooling system.
It runs on the AORUS engine to provide you game-changing FPS boost.
RGB Fusion 2.0 incorporated to synchronize dozens of colors and effects to suit your Rig.
Made for high-resolution gaming and provides up to 120+ FPS at 1440p depending on your game and settings.
Provides real-time ray tracing with its 7 Giga Rays per second architecture.
Dramatically increases cooling capacity through composite heat pipes and stabilizes your PC.
Comes G-SYNC Ready to lock GPU's output and auto-install the newest version of drivers.
It weighs just around 1 pound.
Drawbacks:
As compared to Founder's Edition, it provides a small amount of performance improvement.
Absence of full RGB setup but provides LED accents.
At number 4, we have the Gigabyte GeForce RTX 2070 Super Gaming OC, my pick for the best budget 2070 super currently in the market. It's a triple-fan model with factory overclock regulated at 1615MHz.
Design-wise, it's not that bad. Its construction incorporates the previous shroud design, which is mostly outdated nowadays.
It's covered by polished plastic with a couple of integrated accents to make the design look a bit pleasing.
However, some users say that it may lack the premium metal casing that we have seen in Founder's Edition, but performance-wise, it redeems.
The cooling department has 3x WINDFORECE coolers, with each fan being 82mm in diameter. This means that they won't be that large, which is a plus for those users with a small setup.
On top of that, the middle fan accommodates reverse motion to increase heat dissipation while reducing the overall turbulence.
Similarly, we can see a bit of mediocrity in terms of the graphic card size. It comes in 11.26 x 4.49 x 2 inches of dimensions to tackle everyday gaming needs.
In contrast to that, on the front side, it is equipped with the classic GIGABYTE logo that is, of course, RGB compatible so that you can tweak it a little bit. In contrast, the backplate is also sleek and simple.
It lacks any additional fills or RGB setup. Instead, it has a black metal finish to make it more eye-catching.
Additionally, it receives single 8 and 6 pin power connectors at the sides with the same old display ports as I have reviewed in the previous 2070 graphic cards.
My Findings:
Some I believe that there isn't much of the performance difference between this card and the Founder edition or regular 2070 RTX.
However, as you manually overclock it, you will add around 100+ MHz to the core and 900MHz to the memory.
This means that, on average, you will receive approximately a 10% performance boost depending upon your game and hardware requirement.
Besides, with virtually silent operation and some decent features, this card is remarkable. So, if you're looking for overclocked FPS to your gaming rig, then this GPU is a must-have.
#5- ZOTAC Gaming RTX 2070 Super Mini
Specs:
Based on Nvidia's newest Turing architecture providing programmable shading
A reliable GPU with 8GB GDDR6 memory and 14gbps speed
1605 MHz of base clock speed, which is clock able up to 1770 MHz
It comes in a wrapped metal backplate for extra durability
The bandwidth speed of 448.0 GB/s is quite great
Supports PCI Express 3.0 along with HDMI 2.0b
Maximum 215-watt of power consumption
Highlights:
It offers maximum heatsink with ICESTORM 2.0, which is quieter and overall sustained.
The RGB settings can be instantly paired with any system through LED LIT.
Made with 4K mindset so provides decent framerates in this department.
Adjust and monitor your hardware setup through software like FIRESTORM.
Its SLI-ready NV Link is highly regulative and enhances overall authenticity.
Equipped with ultra-fast GDDR6 memory with 14gbps bandwidth.
Receives more excellent software compatibility with both Windows and Linux 64-bit systems.
Intuitive front panel and power-driven API.
Drawbacks:
Due to its smaller footprint, the overall cooling effect that this beast produces is limited.
Lack of adjustability in regulating the fan rotation.
Not made for flashy RGB settings.
Sometimes in life, great things come in small sizes; if you agree with me, you will definitely love the ZOTAC Gaming GeForce RTX 2070 Super Mini.
Being the smallest RTX GPU in the industry, it has quite potential. Due to the small size, you won't be losing anything. Overall, it comes in a grey and black color design that can easily blend in with most setups.
You will be getting two intuitive fans at the front side of the model, 100mm, while the other is 90mm.
On top of that, it has a sleek back metal plate, an ever bright official ZOTAC logo, and an 8-pin power connecter for reliability. It can also tend to be quite attractive with white sematic LED lightning above and at the center.
In terms of IO, there isn't that much of a step-up from previous graphic cards. The ZOTAC Gaming GeForce RTX 2070 Super Mini consists of a single HDMI 2.0 port, three display outputs, and a single DVI-D port.
If that's not according to your interest, then the Nvidia DLSS connectivity and additional tensor cores will help you out.
Furthermore, as we discussed earlier, it might not be your everyday GPU, especially in size. It's a dual-slot card with approximately 13cm tall, 21cm long size range.
So, if your gaming rig is in space restriction, it's the best option for you currently available. Unlike many other models on the list, this card is equipped with 2304 CUDA cores, making sense as it doesn't require that much cooling power.
My Findings:
In the end, I would say that if you already have a more compact gaming rig that requires a smaller card but still needs the same performance and boosted clock speeds, then the ZOTAC Gaming GeForce RTX 2070 Super Mini won't let you down.
With great hardware specs like 256-bit gddr6, multiple tensors, and RT cores, as well as OC SCANNER, it's the perfect option for the price tag.
On the other hand, if you like bulkier cards with greater power output, then you should check out the EVGA GeForce RTX 2070 Super FTW3 Ultra. Other than that, it's a recommended 2070 super GPU.
#6- GIGABYTE AORUS RTX 2070 Super
Specs:
Archives overall clock speeds of 1905 MHz/ reference speed at 1770 MHz
12+2 Power Phases for overclocked power-hungry setups
Total seven video outputs along with integrated USB Type-C
Powered by 3x WINDFORCE cooling design that spins alternatively
Increased inefficiency through deep learning AI
Additional 2 HDMI ports provide versatility
Efficient Halo RGB fans for AORUS GPU
4-year warranty on the online registration
Highlights:
It's a triple WINDFORCE GPU with an over so significant overclock.
Better and more performance-driven than the AMD's 5700XT, especially in terms of core clock speeds.
The patented alternate spinning design makes it aesthetically pleasing.
The addition of zero decibel state makes it regulated and durable in long terms.
Personalize your RGB settings through its Aorus software and choose from 16.8M color schemes.
Being a dual-slot card, its highly adjustable and reduces the typical bulk.
Multiple IO ports, including the Type-C, increases the overall connectivity.
Boost in performance even during real-time ray tracing.
Drawbacks:
To run this card, you will need a bare minimum of 650W power output.
The Aorus software is a bit problematic to run at first and caused the screen to freeze for multiple users.
If you're a pro-gamer, you would definitely love great RGB effects, especially fan blades. If that's the case, then the GIGABYTE AORUS GeForce RTX 2070 Super will suit your needs.
It's an over-pick for the best-looking RTX 2070 super on the market. One of the major highlights of this card is its pretty awesome-looking lightning effects.
It uses one LED at the end of each fan blade, which remains off as long as the fans aren't spinning. Besides, its advanced stop mode means that it will be stabilized adequately unless the card crosses a thermal threshold.
The fans at low speed are reticent, not as effective as EVGA's super series, although they are reliable most of the time.
In addition to the fan blade lightning, this card also has two other areas with really vivid RGB settings. GIGABYTE has integrated its official eagle logo at the backside of the card, which is highly attractive.
In contrast to that, it faces the traditional horizontal orientation and has a mirrored surface with another logo that might not be equally bright but quite sharp.
The heavy-duty backplate in GIGABYTE AORUS GeForce RTX 2070 Super aids in heat dissipation, so you will be getting decent FPS.
While the shroud's overall design is pleasing, it's a downside that it's made from plastic. But on the bright side, the plastic does help keep the weight on the low side, removing any sag.
My Findings:
It's a premium card with high-end architecture and features under its belt. It's more likely that you will be getting higher FPS even in GPU-driven games like Apex legends, PUBG, or even battlefield 5.
Besides, real-time ray tracing is the new way of gaming, which this card possesses.
So, the bottom line here is that the GIGABYTE AORUS GeForce RTX 2070 Super has an overpowered cooler that works well.
It's clocked higher than any 2070 currently on the market (except STRIX), contains dazzling RGB effects, and most importantly, it's available on stock. You won't find a better deal than this.
#7- NVIDIA RTX 2070 Super Founders Edition
Specs:
Providing a dual-slot cooling system that can comfortably regulate high-temperatures
It supports 7680 x 4320 of maximum screen resolution
Enhanced AI with DLSS 2.0 for faster performance
1770 MHz of boost clock speeds and 52T RTX-OPS
Works on TU104 graphics processer with 13,600 million transistors
Extremely potent in software compatibilities like DirectX12 and Vulkan
Assimilated on eight-pin and 6-pin connectors
Highlights:
Compared to the original line-up its more powerful, more modulated as well as quieter.
Just like any other Founder's edition, it comes with a dual-fan cooler, so the hot air is virtually exhausted out.
The silicon tier construction is sleek yet fully functional.
Stunning graphics at even 4K gaming with more than 60FPS in most titles.
Due to its compact nature, it can easily fit in any rig without consulting any sag.
Classic display outputs including a DVI port, which lacks in previous models.
Slightly overclocked and comes in a reasonable pricing.
Nvidia is known for providing durable GPUs, and it's not an exception.
Drawbacks
It performs exceptionally well at 4K but not as good as 2080Ti, but then you need to spend extra bucks.
You will be required more voltage for this power-hungry beast.
No RGB support.
After the successful launch of Nvidia's imposing 2080 and 2080Ti series, they quickly shift their attention to more feasible models like the super one, including 2060 super, 2080 super, and of course, the 2070 super.
This line-up supports the newest technology termed ray tracing for a more immersive in-game experience.
You will be getting up to 40 ray-tracing acceleration cores to make this process more enjoyable. The card itself comes equipped with 8GB GDDR6 VRAM that is further connected with 256Bit memory interference.
NVIDIA GeForce RTX 2070 Super Founders Edition operates with a base frequency of approximately 1600MHz that can be clocked at a maximum 1770MHz.
Furthermore, if we compare it with other models like Nvidia RTX 2070, we can find that it has around an 11% increase in Tensor cores, RT cores, and CUDA cores. On top of that, you can get a 10% boost in clock speed, which will significantly increase the FPS.
Being a dual-port card, the NVIDIA GeForce RTX 2070 Super Founders Edition regulates power from single six and 8-pin connectors, so the overall computing remains feasible.
At the same time, the IO includes one HDMI, one DVI, two display ports, and a single Type-C port for virtual connectivity.
Additionally, design-wise, it's more like the basic 2070 models. It provides a sleek construction that boasts a compact footprint and looks lavish in any gaming setup.
My Findings:
All in all, the NVIDIA GeForce RTX 2070 Super Founders Edition is one of the best RTX 2070 super cards available on the market today.
Their built quality is substantial; they are not much plastic, they feel premium, and most of all, they are quite durable as manufactured first handily by Nvidia itself.
Although, incorporating it will give you a bit warmer temperature with increased noise levels. But on the bright side, you're not that much loss in terms of performance and quality.
Besides, if you have decent airflow in your casing, these problems can be quickly resolved.
How To Pick The Best RTX 2070 Super – Buying Essentials!
To be frank, there are dozens of 2070 RTX models in the market for the general consumer. You got the NVIDIA GeForce RTX 2070 Super Founders Edition, which is known for its top-of-the-line durability and resilience in the long term.
In contrast to that, you have the GIGABYTE AORUS GeForce RTX 2070 Super for super cool aesthetics and shiny RGB effects.
This is the reason why getting the best RTX 2070 Super becomes super complicated. Here are the things you need to consider before getting a 2070 RTX today to save you from the hustle.
Benchmarks:
Most of the GPU manufacturers tend to sugarcoat their product and their performance compared to the competitors. However, one of the most prominent ways to test a GPU's functionality is to incorporate an in-game benchmark.
Also, keep in mind that this benchmark was conducted at clock speeds with Intel's i9 processors' aid. So, let's get into it!
Starting with Metro Exodus, we can see that 2060 provides a decent output at 1440p and 1080p, giving around 70-90FPS.
Although, one thing to mind is that RTX is not operating right now; thus, it's not made for extreme new-gen gaming. So, for a higher refresh rate at 1080p, anything above 2070 super will be overkill.
As we activate those real-time ray-tracing effects, we can clearly visualize the 2070 super winning the race with around 60FPS without or with the DLSS.
Of course, you can spend a couple hundred more dollars, but you can't expect much from models like 2080 super as you will only be getting around 65FPS at 4K.
Moving on to the next title, we have one of the all-time favorite battle-royal games, i.e., Apex Legends. Observing the results, there is almost no distinguishing between the RTX 2070 super and the basic 2080.
Surprisingly enough, the 2060 super also performs quite competitively with the 2070 super, leaving only a marginal difference in the FPS.
So, for regular 1080 or 1440p gaming at a 60Hz monitor, the 2060 super can be cheaper and faster. But for premium or higher refresh rate gaming, then the 2070super is an excellent choice.
Finally, for the next benchmark, I have analyzed PUBG, and here is when the RTX super 2070 truly shines. With not much of an FPS difference compared to the more expensive 2080 counterpart at both 4k and 1440p, this machine will not let you down.
Clock Speeds & Cooling
The 2070 super line-up based upon the T 104 has a core GPU upgrade, just like the original 2070. On top of that, they have around 150MHz on the base and boost clock from the reference and additional SM units and texture units with 8 GB of ram with the same memory configuration.
Third-party models like the ZOTAC Gaming GeForce RTX 2070 Super Mini can be maxed clock at 1770MHz while MSI Gaming GeForce RTX 2070 Super endorses 1800MHz with a small fluctuation in the price range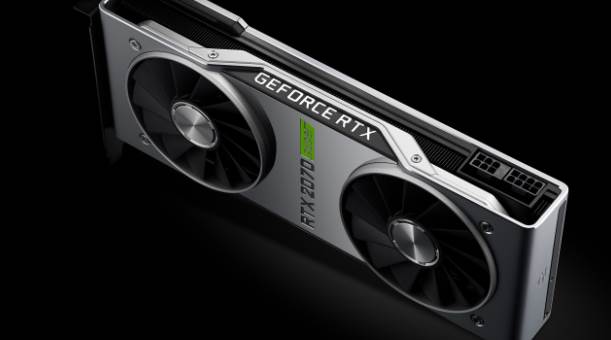 Furthermore, the 2070 super has the same PCB as the regular 2080. That means all the GPU blocks that worked on previous models are also regulated for the RTX super 2070, which can help boost the overall cooling. However, the cooling can vary on your 20 super series models.
For example, in the case of Nvidia's founder edition 2070 super, you will be able to get some of the best PCBs around. You will water cool your Rig without having to spend a tremendous amount of cash on additional accessories or even on a cooling beast like 2080Ti.
Width And Length
There is a higher probability that you might've decided on a 2070 graphic card for yourself. If that's the case, you should definitely consider the overall width and length of your preferred GPU and your casing's overall space.
Generally speaking, most of the 2070 supermodels are two slot cards with PCI-Express 3.0 x16 interface.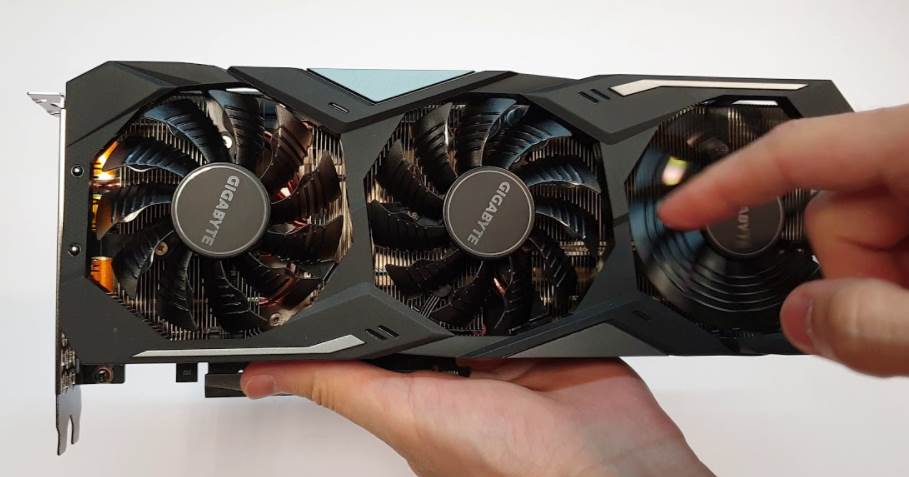 While graphic cards like Gigabyte GeForce RTX 2070 Super Gaming OC tends to be bulkier with WINDFORCE 3x cooling fans and overall, 11.26 x 4.49 x 1.97 inches of dimensional construction.
Like Nvidia's original RTX 2070 super, the others are more compact, offering a higher degree of versatility.
So, checking the GPU's overall length and width is an integral step toward archiving your gaming goals. Trust me, the last thing you want to do is to buy a premium GPU, only to realize it doesn't fit in your casing.
Compatibility
Just like size comparison, tailoring your system compatibility is the next logical step in getting the best 2070 super from any retailer.
Due to high-end architecture and advanced setup, there is a greater chance that the old chipsets might not be feasible for your GPU. So, make sure to go for models like Mobo x399 or even x570.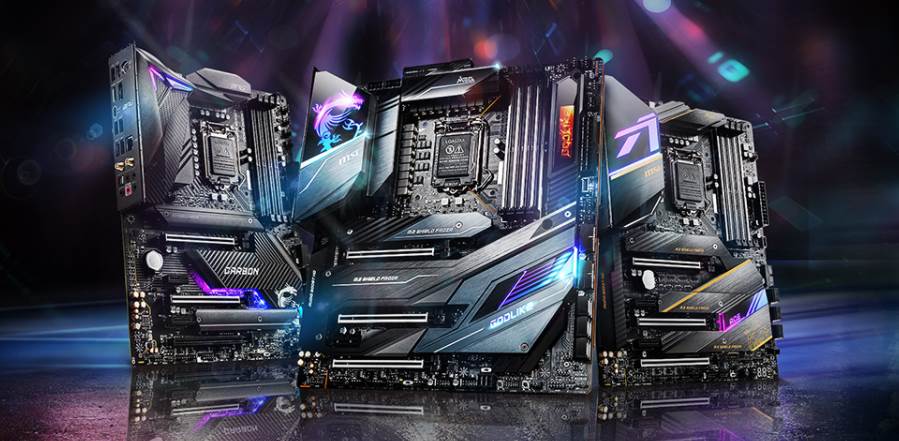 Both of them are decent motherboards that can easily support 2070, 2060, and 2070 super. In contrast to that, if you want boosted performance without complication.
You should definitely go for the MEG Godlike line-up, including MEG z390 godlike. They are bound to deliver unprecedented speeds at the cost or price.
Similarly, compatible CPUs for super RTX 2070 include AMD Ryzen 5 3600, Intel Core i7-9700K, AMD Ryzen 7 3700X as well as some others. They are 6 and 8 thread CPUs with a boost clock speed of around 4.6GHz.
Your Budget
No matter what GPU you choose, it ultimately boils down to your current budget and gaming preferences. You will be glad to know that if you get something like 2070 super Founder's Edition.
However, it is worth noting that if you find something like an EVGA GeForce RTX 2070 Super FTW3 Ultra in the MSRP, I would definitely recommend you to go for it.
But considering that these graphic processors won't cost you a fortune, they are definitely worth the performance.
Overall Design & No of Ports
Aesthetically speaking, this is one of Nvidia's most exciting line-up to date. The Founder edition 2070 is similar in design to the basic model that looks just great.
It comes in a sleek and modern design in full metal construction that is just pleasing to admire.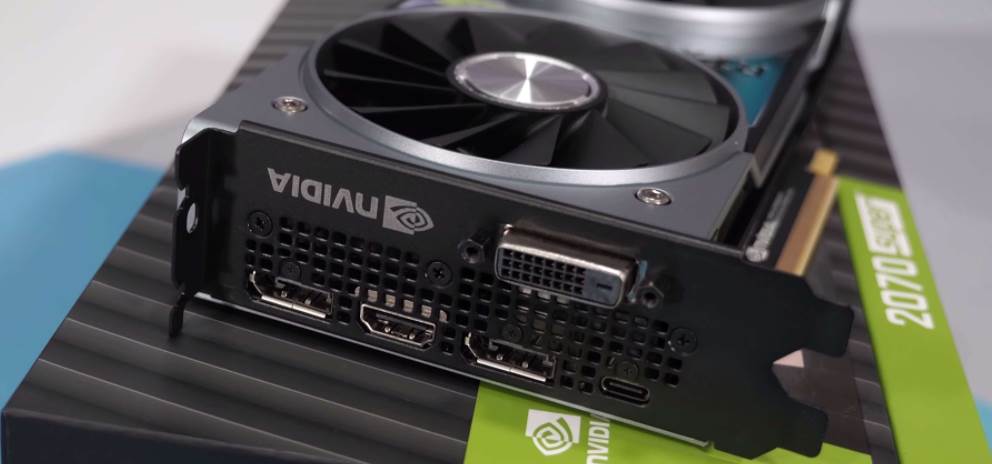 Besides, it has the traditional RTX logo at the center to assert its dominance, and some users might complain that the green super logo beside the RTX signature might be a bit much to digest, but other than that, it's good to go.
Furthermore, depending on the third-party manufacture, the overall aesthetics will vary. As in ASUS ROG STRIX GeForce RTX 2070 SUPER, you will be getting a metal jack design with full RGB settings.
Additionally, as discussed earlier, they are mostly dual-slot cards running with six and 8-pin connectors for added support.
In contrast, the IO can be distinguished with the addition of a display port and HDMI ports, and a USB-Type C connecter for people with VR needs.
Best Resolution For RTX 2070 Super?
The type of visual resolution you will be getting is majorly dependent on the quality of prime nature of your gaming machine's display screen.
If you are looking for decent gaming on this beast of a GPU, you should consider starting to save for a display monitor that supports above 1440p screen resolution that can at least operate at 144hz of refresh rate.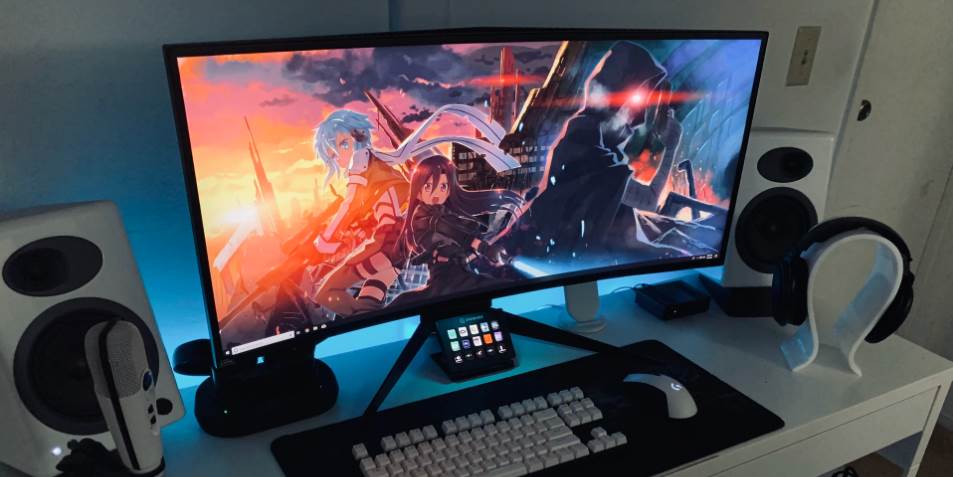 Try to find a 24inch display screen that is accustomed to1920x1080 resolution or be recalled as full HD. But as you opt for a 27inch monitor, the image quality will be softer and the visuals more pleasing.
Anything below that threshold will be a significant downgrade for these overpowered GPUs.
On the other hand, I advise spending on a 4K monitor for all professional gamers as these GPUs were initially built for this purpose.
This implementation will drastically change the gameplay, making it more immersive, especially for fast-paced first-person shooters.
Is It Worth Upgrading To The RTX 2070 Super?
If you currently own outdated models like 1080Ti or even the newer 2060 and want to upgrade to an RTX 2070 Super, then you're already on the right track.
You will be able to get a considerable increase in performance as your VRAM will be upgraded from 6GB to 8GB. Similarly, you will visualize a vast jump in CUDA cores, almost double the increase in Tensor cores.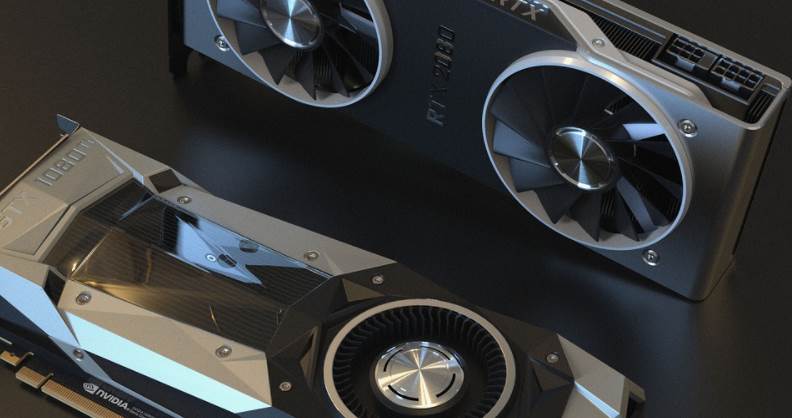 Most importantly, you will be able to play RTX-based titles like Battlefield 5, Minecraft, and even Cyberpunk 2077 at mid settings. Besides, modern GPUs like RTX 2070 Super series come with an advanced cooling mechanism.
This will keep the temperature stable as you immerse yourself in the gaming realm. On top of that, if you factor in the price to performance, this device is absolutely worth every penny. It's right on the heels of 2080, giving it a competitive edge.
End of The Line:
While we are waiting for RTX 3080 to arrive in stocks, the 2070 super, in the meanwhile, is an absolute high-tier alternative.
It's a card with a lot of promise and an impressive price range tailored to deliver non-stop gaming while maintaining coolness and decent noise levels.
It easily replaces the regular RTX 2070 with a 16% increase in overall performance. On top of that, it regulates previous-gen models' capability and architecture with included real-time ray tracing for mind-blowing visuals.
Suppose you're in the market for a GPU that will support almost all newer AAA titles like Cyberpunk 2077.
Giving you impressive frame rates without additional hurdles that you would've needed for a flagship GPU. In that case, the 2070 super is the card that won't let you down, especially in the near future.
So, these were my thoughts on the best 2070 super graphic card on the market today. No matter what GPU you choose from the list, you won't be disappointed!
Frequently Asked Questions (FAQs)