The SLI technology maps back to the late 1990s. Around 1998, 3dfx introduced its new technology named Scan Lined Interleave (SLI).
The SLI by 3dfx aimed at combining the power of two GPUs to produce one result. This technology was implemented in their Voodoo2 line of graphic cards.
Later this company was bought by NVIDIA. They closed the Scan-Line Interleave (SLI). Using the same SLI title, they released their product the Scalable Link Interface in 2004 – 2005.
The idea behind new and old SLI was the same. The focus of this article will be to learn about the games that support SLI.
What Does SLI Mean?
A more formal definition of SLI is that it is a parallel linking device that links multiple GPUs together. Let us now understand the purpose of this SLI.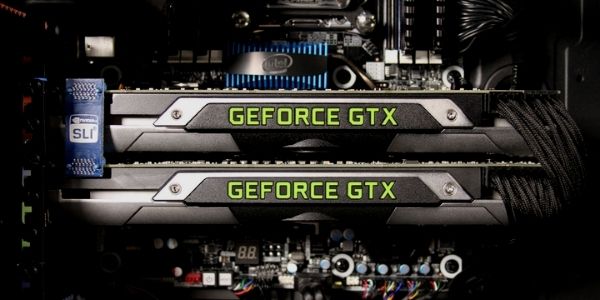 Consider my GPU is not able to handle the load of my daily work. I want a system in which I will still be able to use my old GPU and use the new one too. The SLI technology helps you connect multiple GPUs. They are connected such that your PC splits the workload among them equally.
After processing the results are returned differently and combined by the algorithm. Do remember, it is an NVIDIA-only functionality. For using SLI you need to have NVIDIA GPUs.
Is SLI Still Relevant To The Industry?
SLI was a very popular technology until the NVIDIA GPUs from the GTX 600 – 900 series. These GPUs were not strong enough to keep up with the latest technologies.
Double GPU setups were all over the place. NVIDIA was collaborating with multiple gaming companies for integrating SLI in their games. Many gaming companies had hired separate developers for integrating this technology into their games.
SLI started to see its downfall after the release of NVIDIA's GeForce RTX 3000 series. The graphic cards from this series can run under heavy load with ease.
SLI is no more relevant to the industry. People have moved on to single GPUs which can perform better than double. People do buy SLI systems but it's quite rare.
Here Are Best Games That Support SLI
SLI technology seems amazing. However, there are only a few games out there that can be played over a multi-GPU setup. Below are some of the NVIDIA-supported SLI games?
Related reading:

Your ultimate guide to fix GPU coil whine
How to choose a graphics card in 2023?
Everything related to GPU backplates in 2023
PS5 GPU equivalent in 2023 (7 cards compared)
#1 – Grand Theft Auto V
Grand Theft Auto V takes you into the world of Grand Theft Auto where everything has its character. From NPCs walking on the streets to the people, you meet throughout your missions.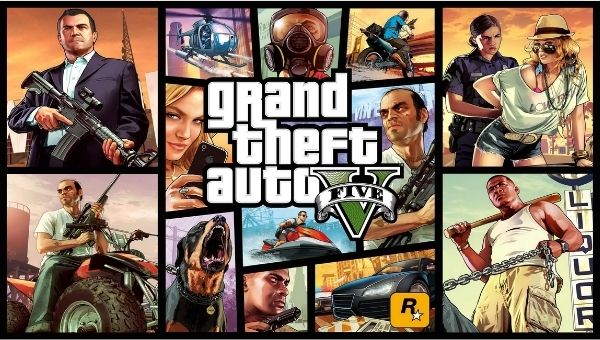 You will see people driving fast, stealing, and running from cops. All of this is what GTA is fun about. It is a role-playing game and keeps up its reputation accordingly.
#2 – The Witcher 3: Wild Hunt
From the CD Projekt developers, the community got a masterpiece on May 18, 2015. The Witcher 3: Wild Hunt. It is a story-based game.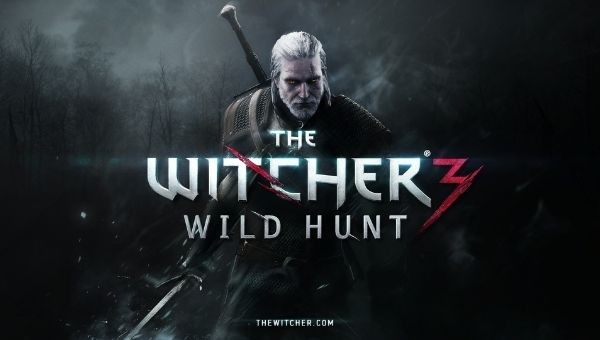 This game is mostly based on the Witcher novels written by Andrzej Sapkowski. Each season explores a novel of this series.
It is an action game centered around role-playing. The game does not cover all novels, so everyone can expect more coming soon.
#3 – Star Wars Jedi: Fallen Order
The Star Wars Jedi: Fallen Order was an amazing release for the Star Wars fans. The game was first developed by Respawn Entertainment and then published by Electronic Arts in 2019.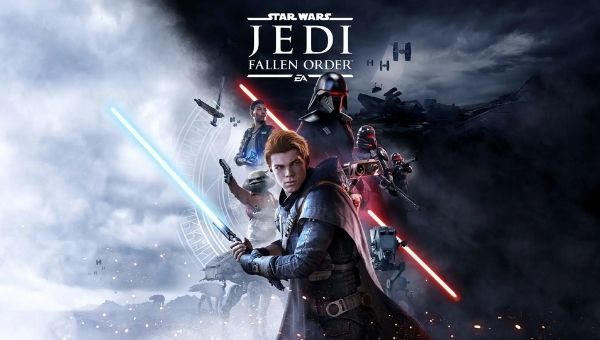 The Star Wars Jedi: Fallen Order puts you as a role-play character. You are the last Jedi remaining. Go train before Inquisitors find your plan and come to kill you.
#4 – Far Cry 5
Talking of SLI-compatible games, the 5th part of the Far Cry series was released on March 27, 2018. This series, like all other series, was released by Ubisoft as well.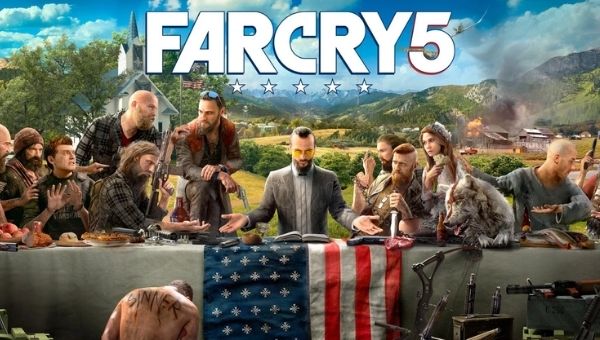 This is also a first-person shooter that is mainly based on role-playing. "The Project at Eden's Gate" is creating havoc across the town. You better stop them before it's too late.
#5 – Dark Soul III
Dark Soul III is the fourth to come in this series. It is a Japanese game developed by FromSoftware. It is available on almost all big gaming platforms. Bad news PS5 users can't play it right now.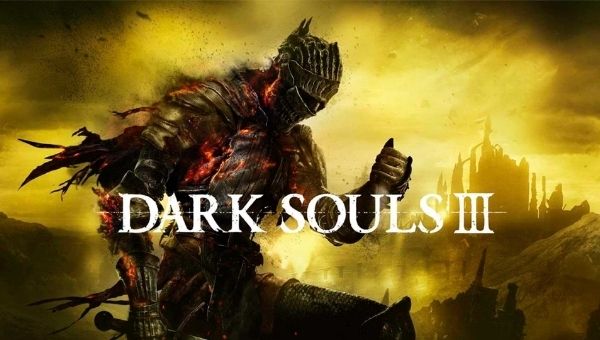 Your goal in the game is to find the Lords of Cinder. There is a total of 5, and placing them on the thrones will link them to the flame again.
#6 – PlayerUnknown's Battlegrounds
PUBG (PlayerUnknown's Battleground) is a very popular game. Over the past few years, PUBG has been the most played game.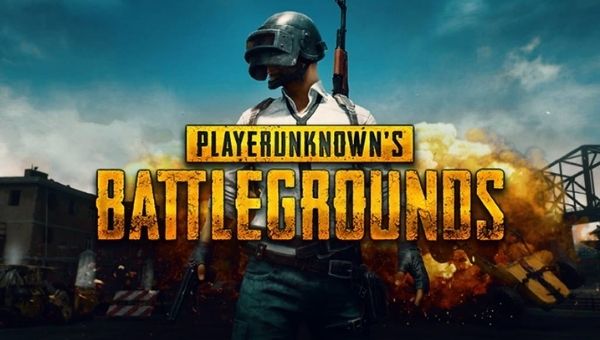 There are multiple game modes of this game. Team deathmatch just like COD and the famous Battle Royale.
Even the battle royale can be either done solo or in a team of four players. Many famous streamers and content creators played this game.
#7 – Fallout 4
Fallout 4 is a role-playing first-person shooter. This game was developed by Bethesda Game Studios and is available on PC, X Box, and many other gaming platforms.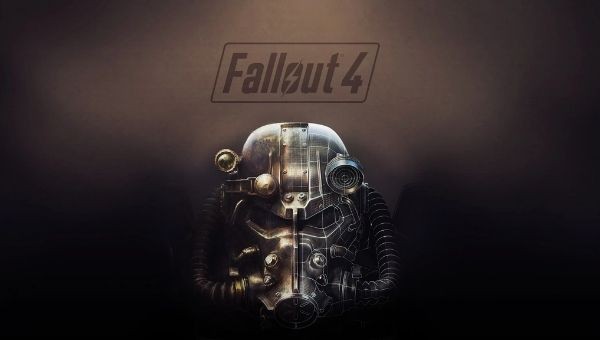 This is the 4th part of the Fallout series. The game has incredible mechanics and smooth gameplay. Like previous Fallout parts, this one is also based around a war scenario. You will be starting after 10 years of the great war.
#8 – World of Warcraft
Another masterpiece amongst the games that support SLI happens to be World of Warcraft, or should I simply just say WoW? World of Warcraft (WoW) was published by Blizzard Entertainment in 2004.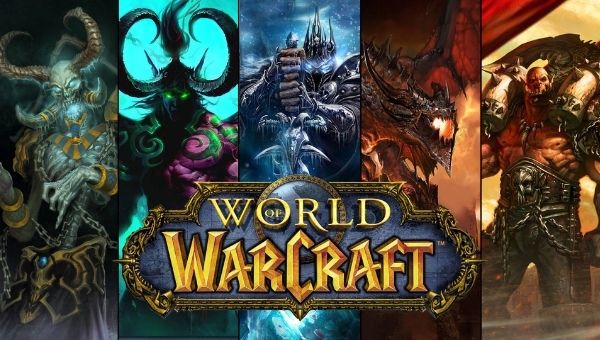 It is a multiplayer role-playing game. The story starts from the time of the titans. They searched for others similar to them when they woke from their slumber.
You must complete different missions to progress the story. You will face enemies and bosses on the way, so stay alert.
#9 – Assassin's Creed IV Black Flag
Assassin's Creed IV Black Flag is considered one of the best parts of this series. The Assassin's Creed series bought this game out as the 6th installment to this series.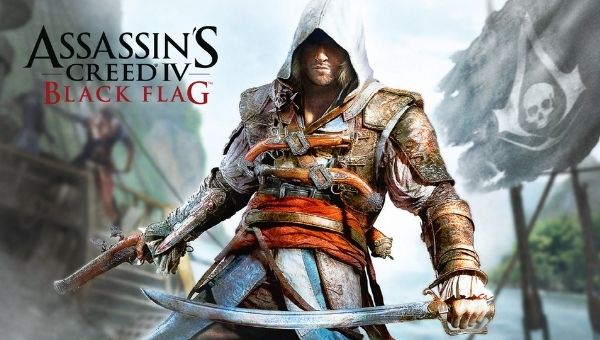 Ubisoft released this game on October 29, 2013. A stealthy role-playing game that is played in third-person view. This game is available in both single and multiplayer modes, which makes it even more fun.
#10 – Metal Gear Solid V: The Phantom Pain
Metal Gear Solid V: The Phantom Pain was released on September 1, 2015. It is a stealthy role-playing game that was developed by Kojima Productions.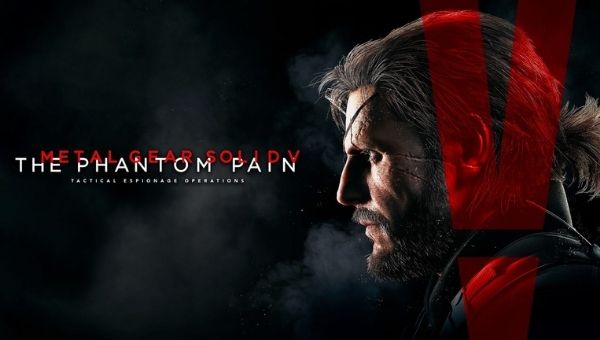 This is also a war-based game. The protagonist in the game had his forces destroyed during a war. He moves toward Soviet-occupied Afghanistan and fights his way up so he can take revenge for his forces.
#11 – League of Legends
League of Legends (LOL) is a strategy-based game that was developed by Riot games. Riot has been completely popping off in the gaming industry.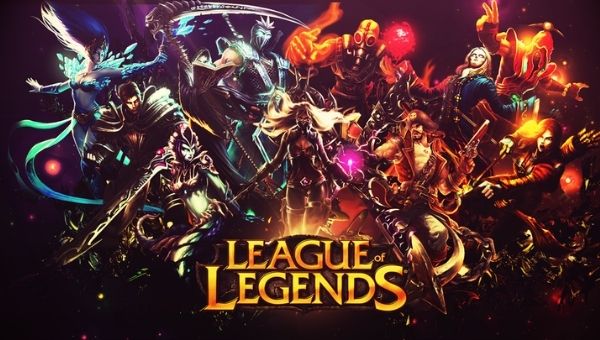 The game was released on the market in 2009. LOL was mainly based on the World of Warcraft maps. This Battle Royale took over the world in no time, making it top the game charts for many years.
#12 – Middle Earth: Shadow of War
Middle Earth: Shadow of War is the next part of Middle Earth: Shadow of Mordor. It was released in 2014.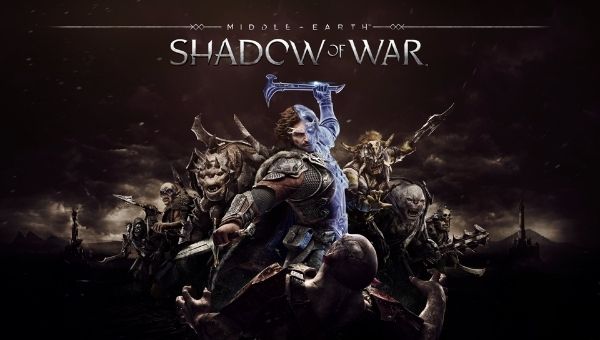 The Monolith Production Studios, with the help of Warner Bros, released this fantastic game on October 10, 2017. Middle Earth: Shadow of War is a fighting game with a taste of role-playing.
#13 – Tom Clancy's Rainbow Six Siege
Rainbow Six Siege is a tactical shooter that was developed by Ubisoft. The attackers must breach the building and plant the bomb at specific bomb sites, whereas the defenders must stop them.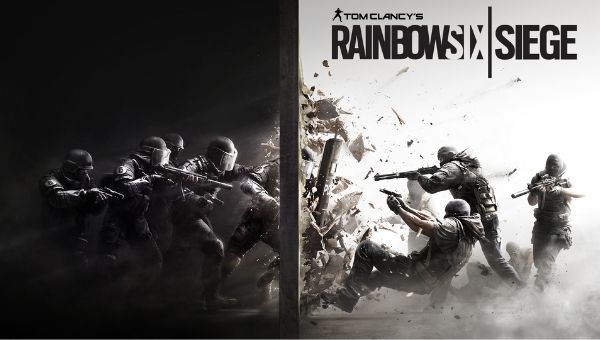 Even though it's not as fast-paced as other FPS games, no one can complain about taking down a ticking bomb at a high frame rate.
#14 – XCOM: Enemy Within
XCOM: Enemy Unknown is the base game, and XCOM: Enemy Within is its expansion pack. It is a turn-based tactics game.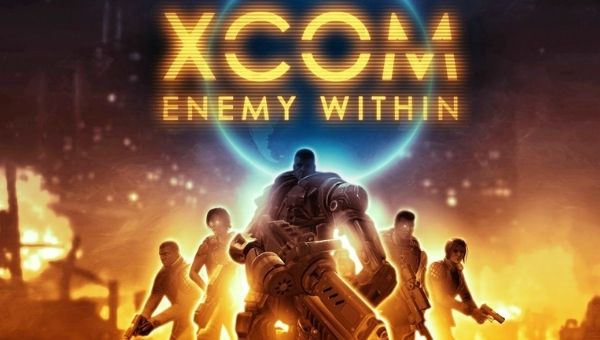 This expansion pack was released on November 12, 2013, on Mobile. Single and Multiplayer modes are available to the player base for enjoying.
This expansion pack has added so much to the base game that it is phenomenal. They added new genetic mutations.
#15 – The Elder Scrolls V: Skyrim
From the Elder Scroll series, a new part named the Elder Scrolls V: Skyrim came out. Elder Scrolls have been a great series throughout.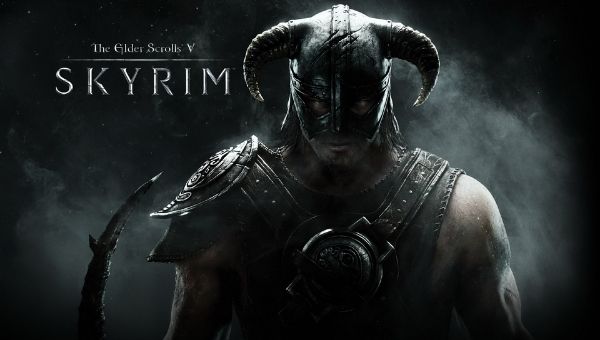 This part is not different either. On November 11, 2011, Bethesda Game Studios released Elder Scrolls V: Skyrim.
A world of infinite possibilities is open to you. Reach out and explore for more as it is the world to walk through.
#16 – XCOM: Enemy Unknown
XCOM: Enemy Unknown is a tactical video game. You will be leading a team of 5 to 6 people. You have complete power over the team. The map is divided into a block, just like chess.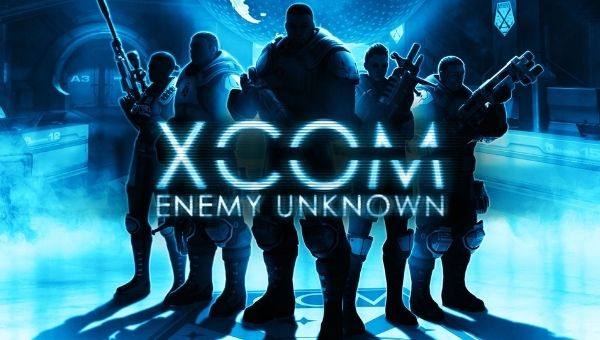 You must command them to each block and decide their moves. This game was developed by Firaxis Games and released to the public on October 9, 2012.
#17 – Watch Dogs
Watch Dogs is based on the story of Aiden Pearce. He is a proficient hacker who has hacked a very large system named ctOS (Central OS).
Using his hacking skills, he tries to damage the bad people. As soon as they find out, they kill his daughter.
For his vengeance, he now aims to destroy the ctOS and the people connected to it. WatchDog is a game that supports SLI.
#18 – Tropico 3
Tropico 3 is a unique game compared to many other games. The game is a building and adventure game.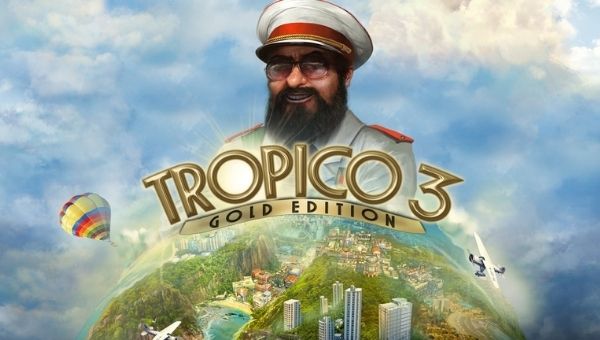 You must create new things on an island named Tropico for most tourists to gather for. On October 20, 2009, this game was first launched in the market. It is a mobile game that was released for the first time as a single-player game.
#19 – Diablo III
Diablo III is a close melee combat game that puts the player in the role of the story. The 3rd game in the Diablo series was developed by Blizzard entertainment.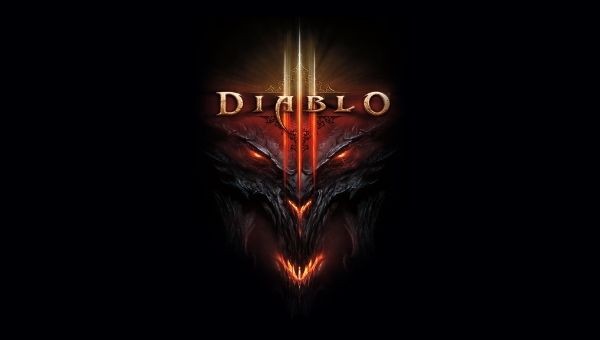 The game takes place in the same location as the first diablo part. The Diablo III story takes place 20 years after the Diablo II game. You must find the ancient texts for your research in this Cathedral.
#20 – Rage
Rage is a first-person shooter that looks like most FPS games. Bethesda Softworks decided to release it on November 7, 2010.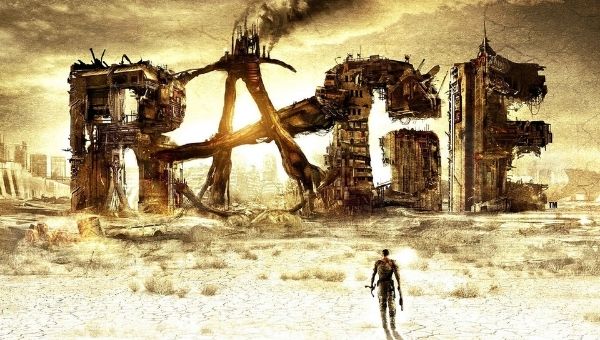 Rage is based in a world where the Asteroid hit in 2029. Only a few survivors are left on the planet. They must continue to strive for humanity to begin again. The game has smooth mechanics and great gameplay.
#21 – Silent Hill 3
Silent Hill 3 is a 2003 horror game developed by Team Silent, a part of Konami Computer Entertainment Tokyo. For a 2003 game, it had a nice feel.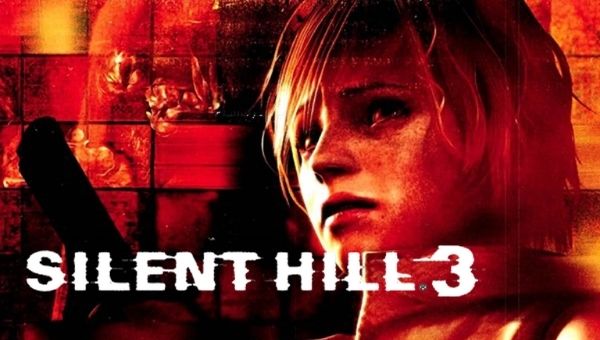 You are put in the shoes of Heather, who is a teenager. She wakes up from a nightmare in a shopping hall. She tries to find her father. In her mission, she sometimes goes into the nightmare world, sometimes real.
#22 – Resident Evil 6
Resident Evil 6 is one of the best parts of the resident evil series. It was developed by Capcom as a third-person shooter.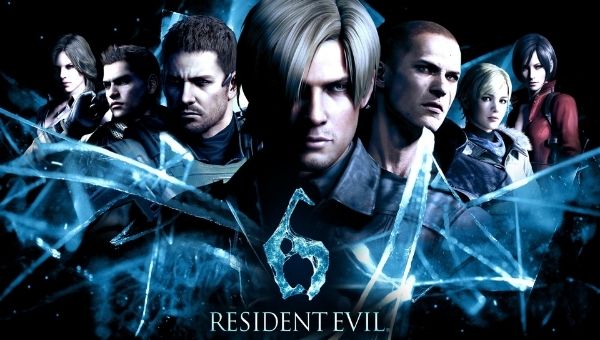 Single-player and multiplayer are available for the community. You can choose 4 different types of characters.
Each one has a different story, but all of them are headed to the same goal of stopping a bio-terrorist attack. This is also an NVIDIA SLI-supported game.
#23 – Path of Exile
Grinding Gear Studios throughout their masterpiece in 2013, Path of Exile. This game is a role-playing action video game. Also, it is a free-to-play game which is even better.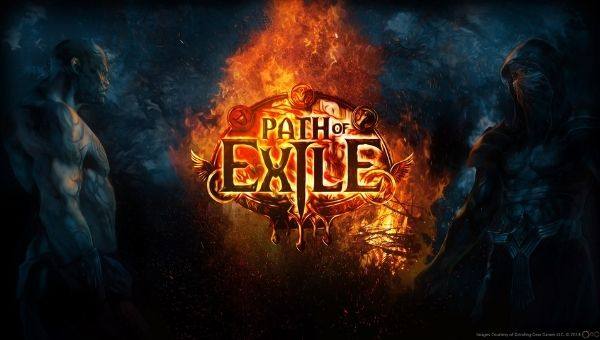 You have been exiled from your country for the reason that you even don't know about. You are taken to a place where you must fight and survive against human-eating monsters.
#24 – Just Cause
Just Cause was the first part of this gaming series which has been under multiple developers. The first part was released on September 22, 2006, by the Avalanche Studio.
It is a third-person action role-playing game. The player is put as an agent for a secret agency. Their work is to take down San Esperito's dictator, who is said to be owning some world destruction weaponry.
#25 – Gears of War
Gears of War is the first part of a promotional franchise. It is a third-person role-playing video game that was released in 2006. It is a multiple-developer game. Epic Games, People Can Fly, etc., developed this game.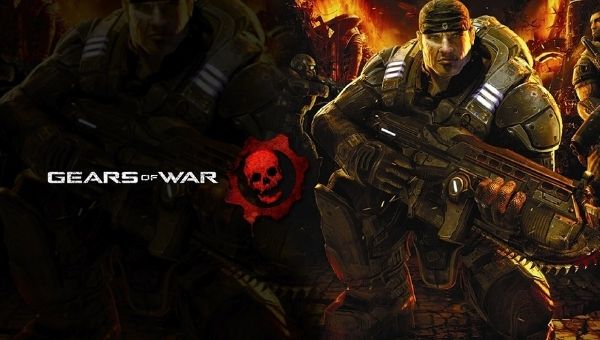 You are put in the shoes of Marcus Fenix, who is leading a team of soldiers. As ordered by the Coalition of Ordered Governments, he is their last hope to take down Locust Horde.
#26 – Final Fantasy XI
Final Fantasy XI is a fully online game developed by Squaresoft. It is the 11th part of the final fantasy series. It is a game that supports SLI.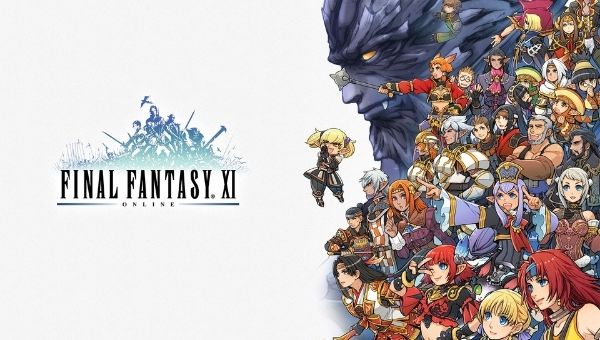 From your conquests, you come to find out that the Archduke of Jeuno and his brother are trying to open the Gate of Gods. You need to stop them and save the world from destruction.
#27 – Fallout 3
Fallout 3 is the third part of the Fallout series developed by Bethesda Game Studios. It is an old action game.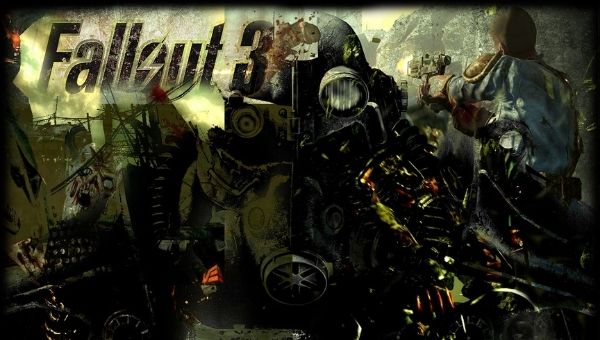 You will be role-playing as one of the men from Vault 101. Before the nuclear attack in the Great War, people were put into vaults beneath the surface. His father was taken away from the vault for some mysterious reasons.
#28 – Fable: The Lost Chapters
Fable: The Lost Chapter is the story of a child who was left alone after his house was attacked. His mother and sister were abducted, and his father was killed.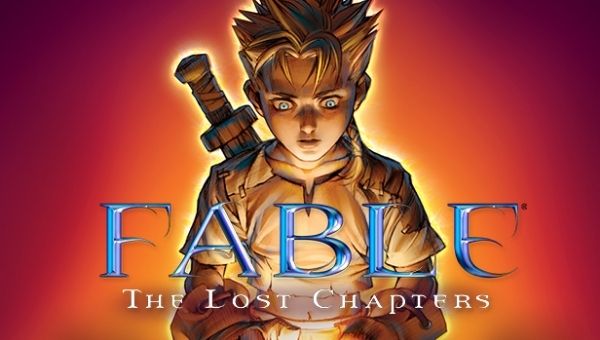 He was taken in by a Hero Academy and trained until he became powerful enough. Fable: The Lost Chapters was released on September 20, 2005. It is the same game as its 2004 version but with a few new items and bosses.
#29 – EVE Online
In EVE Online, you are sent to a world where space is everything. There are multiple jobs you can choose from trading, exploration, combat, etc.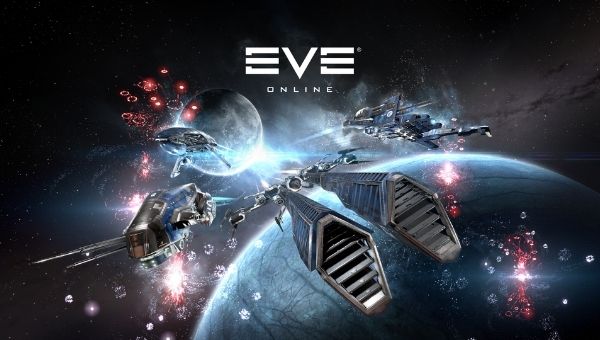 The game is based on the time when humans had used up all their resources in the world. Now they are exploring all of the Milky Way for their living. On May 6, 2003, this game same to the market for normal players.
#30 – Dead Space
Dead Space is an award-winning survival horror video game that was released in 2008. This is also an SLI-compatible game.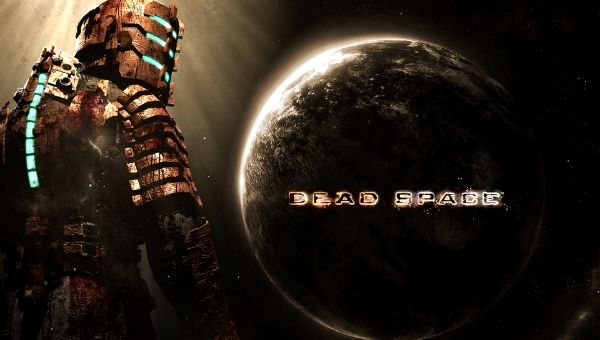 You will play Issac Clarke, who is an engineer. He with his crew go to find out about the USG Ishimura's crew. The crew, except you, die from deformed creatures. You need to survive this now.
#31 – Civilization V
Civilization V is a turn-based strategy game developed by Firaxis Games. The Civilization V by Sid Meier is one of the very few 4X games out there.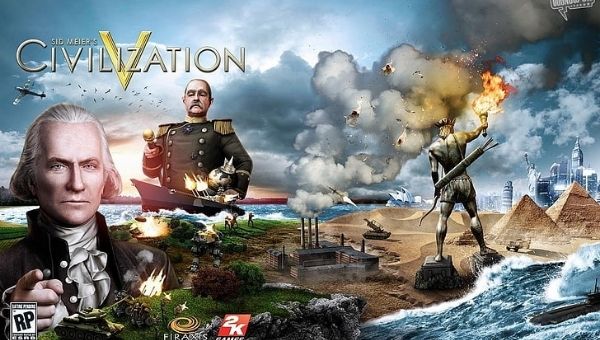 You are aiming to lead your civilization to the top of the world through any means possible. You improve your civilizations, wage wars, trade, research, explore, etc. Conquer lands that are small to make your empire big.
#32 – Dishonored
Dishonored is a very fun game that I have played for a long time. This game takes you into a city that looks a lot like Venice.
The movement, weaponry, and everything else is almost amazing to play with. It is an action-adventure game released in 2012 by Arkane Studios. You will be playing as Corvo Attano throughout the game.
#33 – Bioshock
Bioshock is a great retro-futuristic type of game. It is also a multi-developer game. The famous developers are 2K Boston and 2K Australia.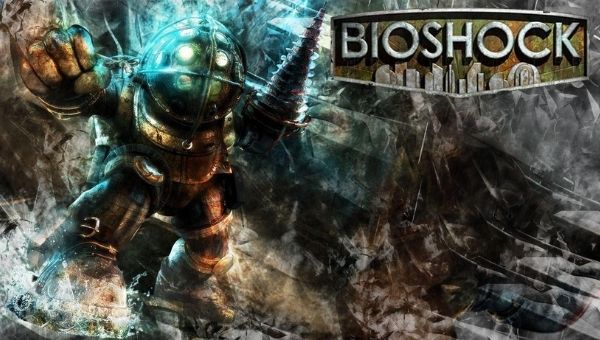 This game was released in 2007 as a first-person shooter. You will be put into Rupture, an underwater city designed in the 1940s. He wanted it to be a place of peace from worldly issues like politics, etc.
#34 – Command & Conquer 3: Tiberium Wars
Command & Conquer 3: Tiberium Wars is a science fiction real-time strategy game developed by Electronic Arts. It was released on March 28, 2007. It also became an SLI-compatible game.
The Command & Conquer 3 story takes place after the second Tiberium war ended in 2047. Kane, who was thought dead in the war, returned and, to take his revenge, leads Nod in attacking Blue Zones.
#35 – Rise of the Tomb Raider
Rise of the Tomb Raider takes Lara Croft on another adventure to help save the Legendary city of Kitezh. This city has a secret of immortality that they protect.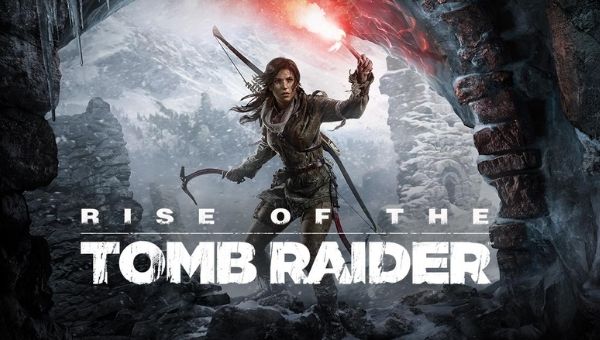 The Trinity is trying to get their hands on this secret. Lara must reach it before the trinity does. This game is the eleventh sequel in the Tomb Raider series, which was released in 2013.
#36 – Batman: Arkham Asylum
Batman Arkham Asylum is a batman action-adventure game. This game was released in 2009 by Eidos Interactive with Warner Bros Productions.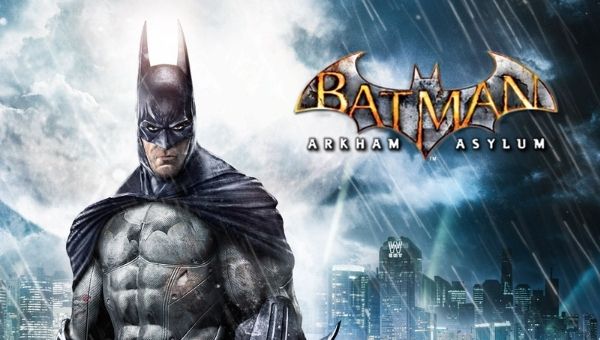 This game is now available on all gaming platforms, from PCs to consoles. Batman Arkham Asylum brings in your favorite villain, Joker, in the game.
He traps Batman in the Arkham Asylum. A place where Batman has many of his previous foes captured. Also, he is threatening to destroy the complete city.
#37 – Call of Duty: Black Ops II
Call of Duty Black Ops II is one of the best shooters of all. It provides the first-person view for shooting. This game was published by Activision on November 12, 2012.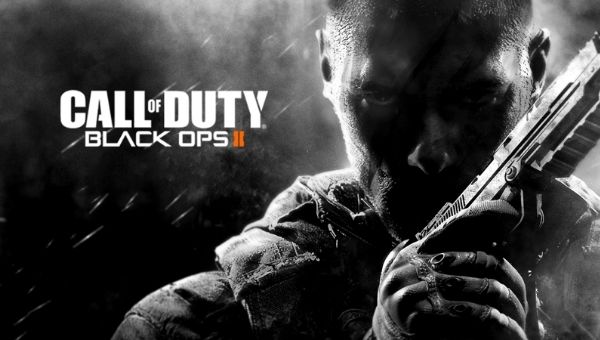 At the start, you will be playing as two old black Ops characters, Frank Wood and Alex Mason. The time will be around the 1980s. In 2025 you will be playing the role of Alex's son David.
#38 – Warframe
Warframe is a single and multiplayer game that was developed by Digital Extremes and Panic Button Games. This game was first released on March 25, 2013. It is also a game that got SLI support.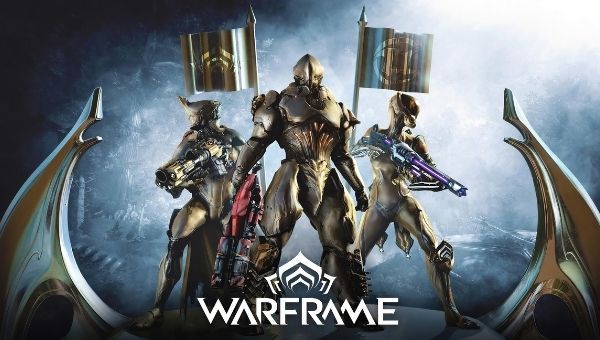 The player takes control of Tenno, a humanoid species. When they wake up, they find out about the war between different worlds. Now it is up to them to stop this war and save all races.
#39 – Batman: Arkham City
Batman Arkham City is an adventure game filled with action along the way. When Bruce Wayne protests the free use of Arkham City, he gets thrown into the prison.
Here he meets some old friends who need a good beating. As batman, it is his work to stop Dr. Hugo Strange from accomplishing his plans. This game was released in 2011 as the second sequel in the Batman Arkham series.
#40 – Battlefield 3
October 25, 2011, was the day when DICE studios reached the community with their latest game, Battlefield 3. For the Battlefield fans, it was a great release.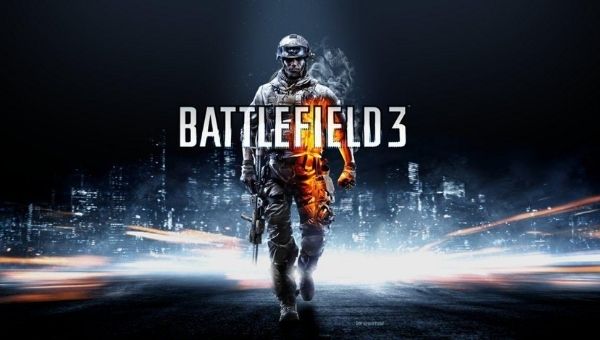 This game takes you to the war of 2014. This war was just made in the game; there is no historical event of this war. The war is around the Iran-Iraq region.
#41 – Starcraft II
Starcraft II was developed and released by Blizzard Entertainment. It is a real-time strategy game. It is also a science-fiction game like Starcraft I.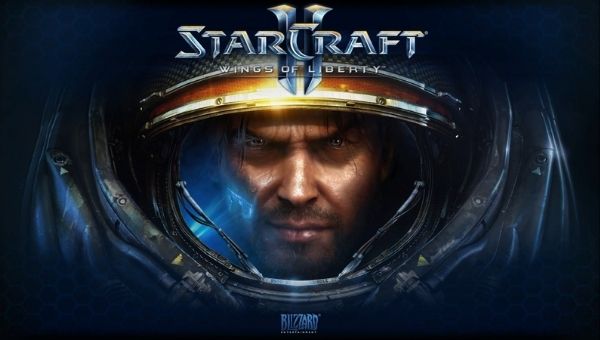 The story is like one person trying to do good and rebels trying to stop him. It is single-player and multiplayer as well. This means you can call in your friends and test how good your skills are compared to theirs.
#42 – Age of Empires III
Age of Empires III, as the name suggests, is a real-time strategy-based game. This game was developed by Microsoft Corporation's Ensemble Studios.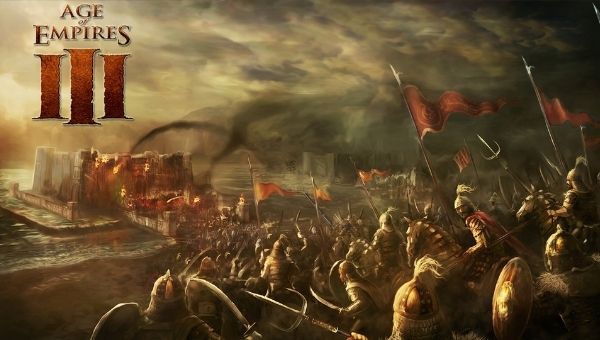 The third sequel in the Age of Empire series. This is not much of a story-based game. You must conquer as much area as you can by strategizing. It also got its name in the SLI-compatible games.
#43 – Beyond Good & Evil
Beyond Good & Evil is an action, adventure, role-playing, third-person video game. A Ubisoft developed and published game. It was officially released on November 11, 2003, for various gaming devices.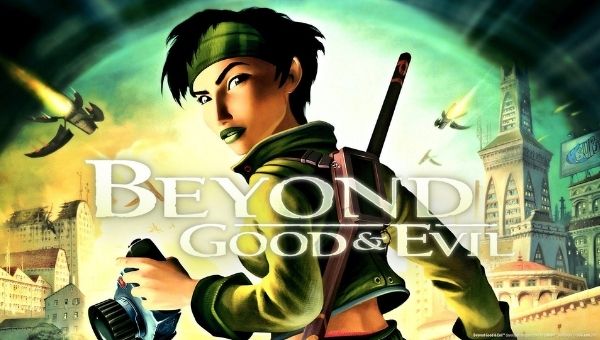 You will be placed in the shoes of a boy named Jade. He is a reporter who also knows martial arts. He needs to solve mysteries and get picture proofs for his report.
#44 – Escape From Tarkov
Escape from Tarkov was first run as an alpha release on a few people on August 4, 2016. Later in 2017, the closed beta version was released, and up till now, it has been running this way.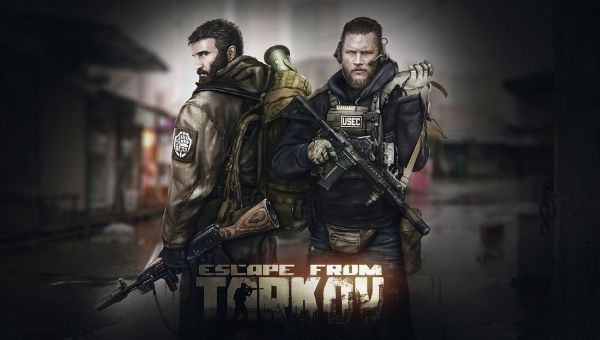 There is no big story connected to Tarkov up till now. But the main objective of the game is to survive in a city where no one is inhabited.
#45 – The Outer Worlds
The Outer Worlds is a futuristic role-playing game. It is a superb action game that was developed by Obsidian Entertainment and published by Private Division.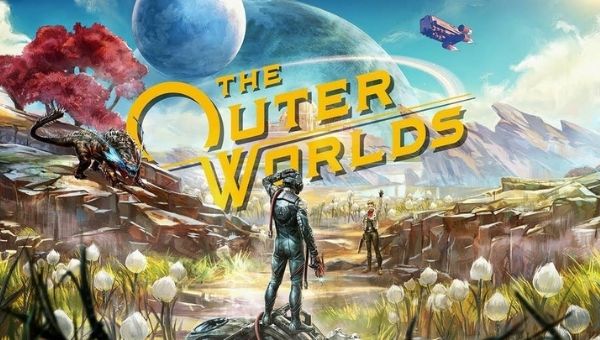 This game first came to the market on October 25, 2019. You are a space traveler who was thinking of going to the farthest edge of the universe. When you wake up, you find yourself in a Halcyon colony.
#46 – Deliver Us the Moon
Deliver Us the Moon is a simulation Sci-fi thriller game that helps you adventure across the moon. According to the game, the Earth has used up all its resources.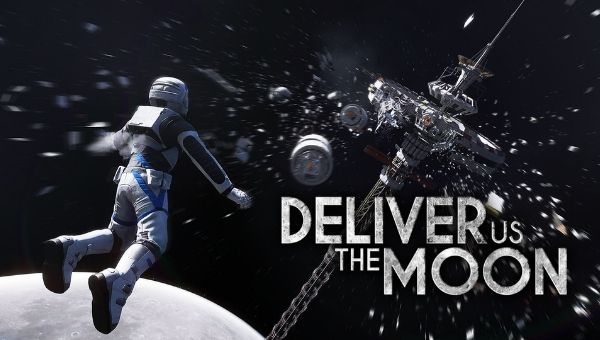 Seeing this, World Tycoons collaborated and created an energy source on the moon that promises heaps of resources. You have been sent to check this system out. This puzzle game was developed by KeokeN Interactive in September of 2018.
#47 – Hunt: Showdown
You and another person with you are going to enter the Louisiana swampland to kill a bounty monster. You must locate the monster, kill it and all other monsters spawned on the map during this time.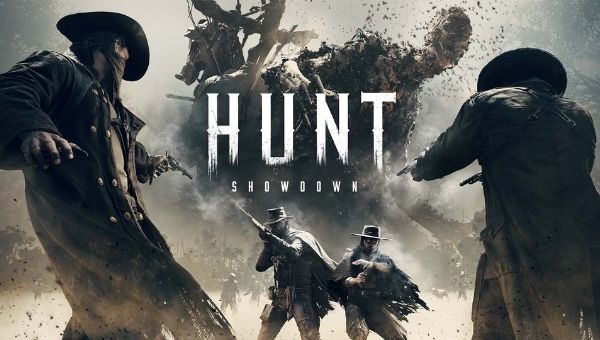 This is what Hunt: Showdown is all about. This game was released on February 22, 2018, on Steam by Crytek, the developers of this game. Hunt: showdown is also an NVIDIA SLI-supported game.
#48 – F1 2019
F1 2019 is a game based on the Championships of F1 1 and 2. This game was developed by Codemasters. It is the twelfth game in this series.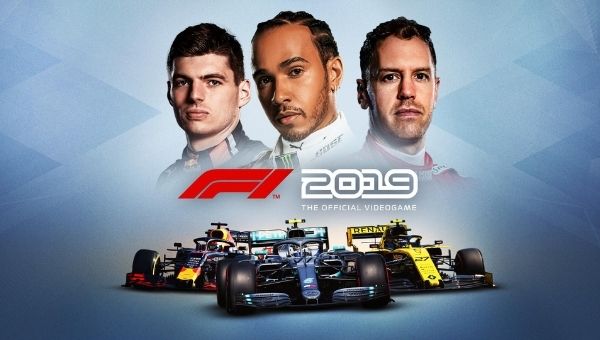 This game has been one of the top racing games in the history of race lovers. F1 is a sport itself, so the release of this game was a great release for racers.
#49 – Tropico 6
Tropico 6 is one of the best sequels released in the Tropico series. Tropico 6 has changed its game style a lot.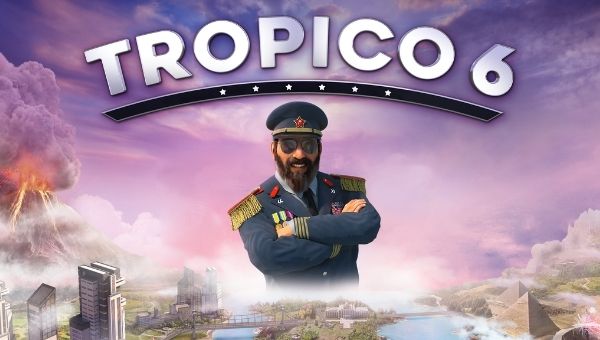 They have added side missions to their games for more fun. Tropico series is mainly a building management simulation game.
This game was developed by Limbus Entertainment and announced during the E3 2017. The game was released in 2019.
#50 – Quake 2 RTX
Quake 2 RTX is the second in the Quake series. This game was released in 1997 that was able to run on an IBM PC.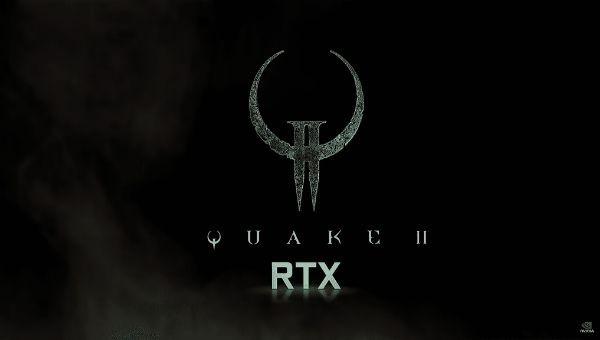 It is a first-person shooter game that was developed by id Software. This is a typical Activision game. It is not a direct sequel to the Quake series; that is why the main story is in Quake 4.
#51 – Kingdom Come: Deliverance
This game is based on a true story. The story of this game took place in the 1403 war of Bohemia.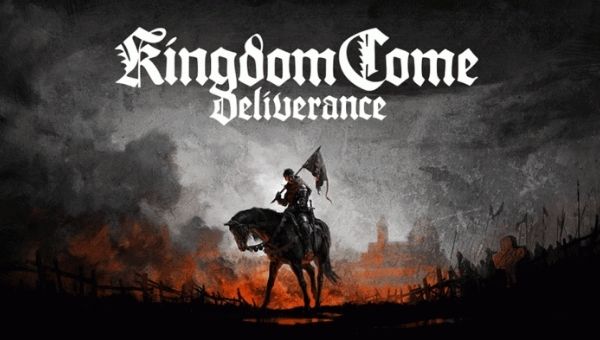 Harry, who is trying to find justice for his murdered family, gets involved in making Wenceslaus IV the king. This game was released in 2018.
As an action, adventure, and role-playing game, it is quite good. Warhorse studios developed this game.
#52 – Watch Dogs 2
Watchdogs 2 is based on the story of a hacker who is accused wrongly. He is said to have done a high-tech burglary.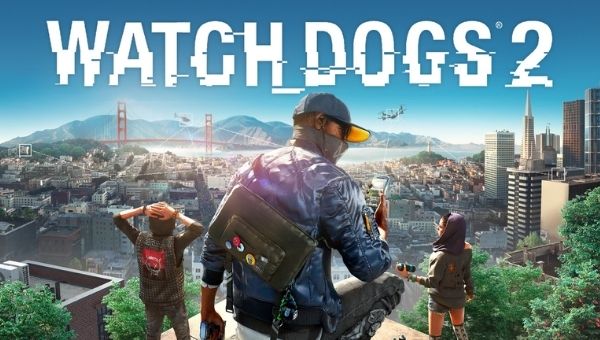 He takes it to heart and gathers allies to take down the CTOS 2.0 system. This system helps him know about the corruption of higher officials. It is a 2016 game that is more action than adventure. This game is SLI-supported.
#53 – Star Wars: Battlefront II
Star Wars: Battlefront II is the fourth main game in the Star Wars game series. On November 17, 2017, Star Wars released this game, and it caused bustling among the fans.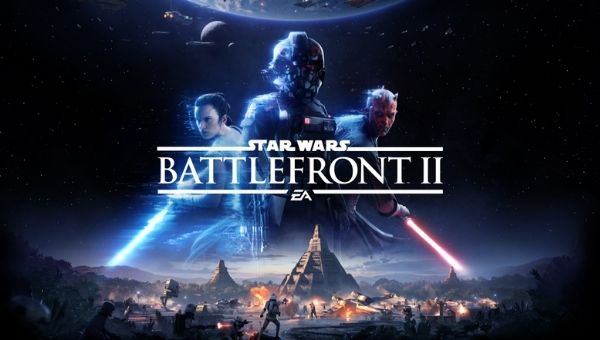 The players will be following the commander Versio. She is the commander of Inferno Squad. The story will span back to 30 years and continue.
DICE released this third-person shooter for fans to enjoy. Give it a whirl and see whether you like it or not.
#54 – Ace Combat 7: Skies Unknown
Ace Combat 7: Skies Unknown is an Unreal Engine 4 game released on January 18, 2019. This game was developed as an arcade-style game by Bandai Namco Entertainment.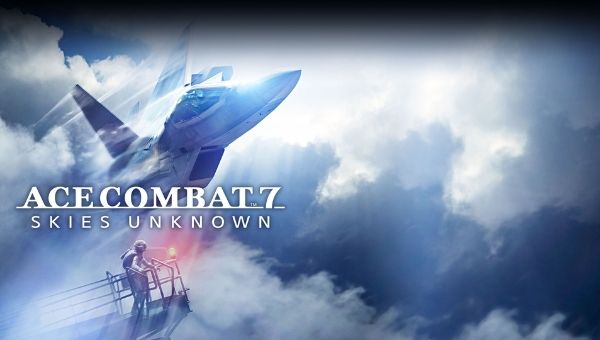 The game belongs to the Ace Combat series, and it is the 7th part of this series. It is also available on all major platforms like PC, PS4, and Xbox One.
#55 – Call of Duty: Black Ops 4
On my list, I have got another Call of Duty Black Op. This is the 4th game in the COD: Black Op series.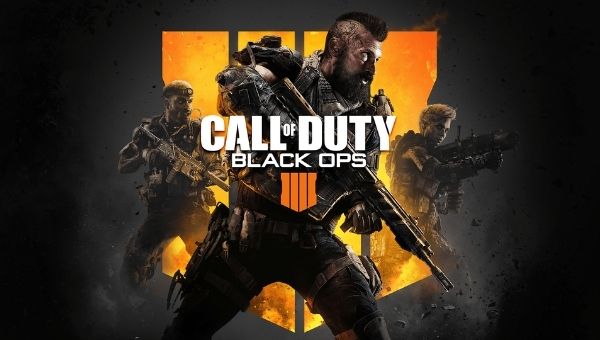 This part was released on August 3, 2018. Treyarch and Beenox developed this game which was then published by Activision.
This multiplayer first-person shooter has been an absolute beast in the market. This game allows you the explore the backstories of each character.
#56 – Strange Brigade
Strange Brigade is a Rebellion development game. The game was released to the world on August 28, 2018.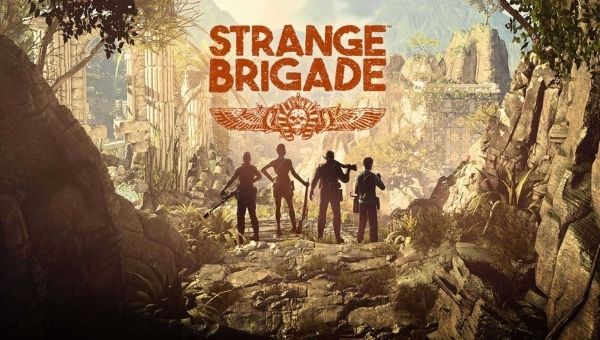 The game focuses on coop highly. You can take with you two more people on a pyramid search.
It is like a 1930 excavation turned into a game. You must fight mummies, scorpions, etc., in the cave to survive and bring back the loot.
#57 – Project Cars 2
If you are a motorsport fan, then this is the game for you. In our list of games that support SLI, this is a good racing game.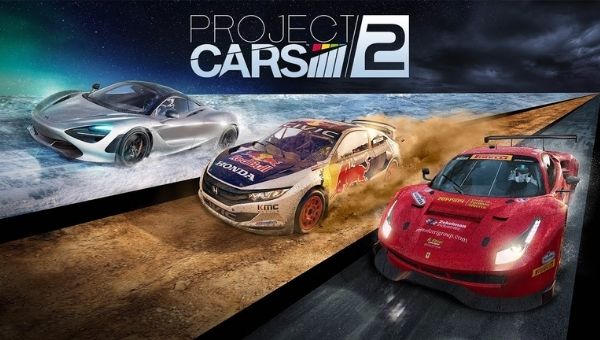 This game was released on September 21, 2017, by Bandai Namco Entertainment Group. You can learn racing in the career mode. With 29 motorsport types, this game far exceeds most people's expectations.
#58 – Dirt 4
Dirt 4 is a racing game made by Codemasters. This game, on its first release, supports Windows, PS4, and Xbox One.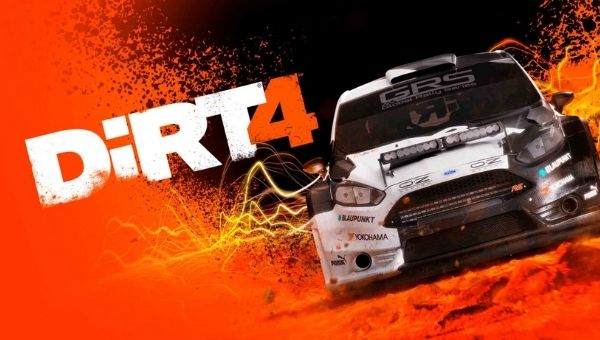 Later, Feral Interactive released it on macOS and Linux too. The game was first released on January 6, 2017.
Dirt 4 takes the concept of rally racing and tries to implement it in a game. It is not a completely online game, but you can play the career.
#59 – Jurassic World Evolution
Bringing the Jurassic World series to the gaming industry, we have The Jurassic World Evolution. This is a game that is more of a business-sided than a fighting game.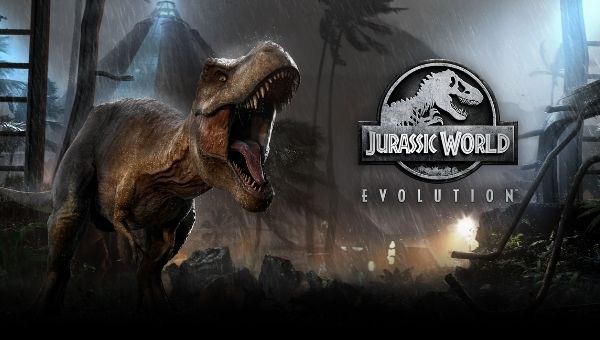 On June 11, 2018, frontier Developments plc released this game. This game provides people with the power to build a Jurassic world theme park. It is a single-player only, so you can relax and play it easily.
#60 – Destiny 2
Destiny is a full multiplayer game that was released on September 9, 2014. People like to play first-person shooters as they are fun.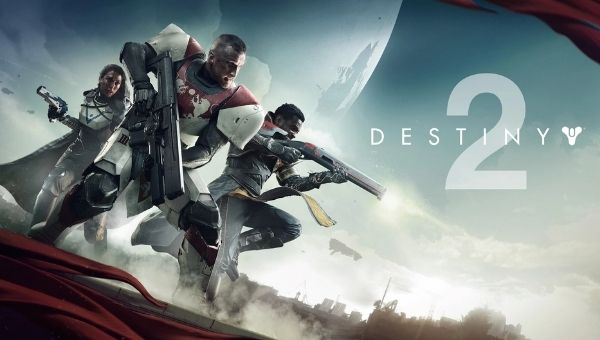 Destiny is also a first-person shooter that was developed by Bungie Inc and published by Activision. Later, Activision and Bungie Inc separated, so the Destiny project is now under Bungie Inc.
Destiny 1's story started with people who were resurrected to push back the darkness and its minions.
Nvidia: We Won't Create Any SLI Driver Profiles After Jan 2021 – Reveals New Model
This has become official news. NVIDIA is discontinuing the integration of SLI in future games. From NVIDIA's point of view, "no new SLI driver profiles will be made from January 1, 2021".
There are two things to be noticed here. One is that even though SLI is closing, this does not mean that the games that support SLI will also die out.
No, the games that support SLI can be played using SLI, but GPU is another factor you need to look at. The last GPU range that will be able to work with SLI is the NVIDIA RTX 20 series. No new drivers for previous SLI versions now.
A certain part of the community is not happy about this change. For them, there is good news. Even though SLI stopped upgrading, higher DirectX and Vulkan versions like DirectX 12 provide the gamers with the facility to add SLI support on their own.
Now you do not need NVIDIA to release a driver update so you can play your favorite game using SLI. If the game you are playing is on the list of NVIDIA SLI-supported games, then who needs a driver update.
From a technology perspective, I think SLI technology will face a complete halt in the coming years. My reasons for this are as follows.
After the release of GPUs like RTX 3060 to RTX 3090, SLI does not matter. They are powerful enough to take on the burden themselves. Such technology is required mostly for distributing the workload among different things.
My Final Thoughts On It!
From the list, there seem to be a lot of games that support SLI. There are old titles like Quad 2 RTX and newer titles like Call of Duty: Black Ops 4 in this list.
SLI is surely a great piece of tech developed by NVIDIA. When running servers or high graphics demanding software, you might need more than one GPU to work.
The workload is too much for a single GPU to handle. Distributing it helps the work to be done easily. This new addition of SLI in DirectX will help ease out the method of SLI integration a lot.
Frequently Asked Questions (FAQs)