If you are a gamer, you know how important It is to have a smooth gaming experience, one where you don't constantly worry about your game lagging or screen stuttering. 
To ensure a smooth gaming experience, you should opt for GeForce, which provides the highest quality of gameplay with the best resolution that you can get on a gaming display.
With all the goodness so accessible to you, are you still going to opt for something else? But, do you wonder what G-Sync Ultimate is?
The displays we are talking about are the NVIDIA G-Sync Ultimate series which is nothing short of the highest standard screens. In addition, they are rigorously tested to provide you with the very best gaming experience.
What Is G-Sync Ultimate?
The G-Sync Ultimate is the name of the monitor series, which NVIDIA rates as one of the best gaming monitors out there. These monitors provide the best experience in terms of image quality, variable refresh rate, color accurateness, and a high dynamic range containing 1000 nits of brightness.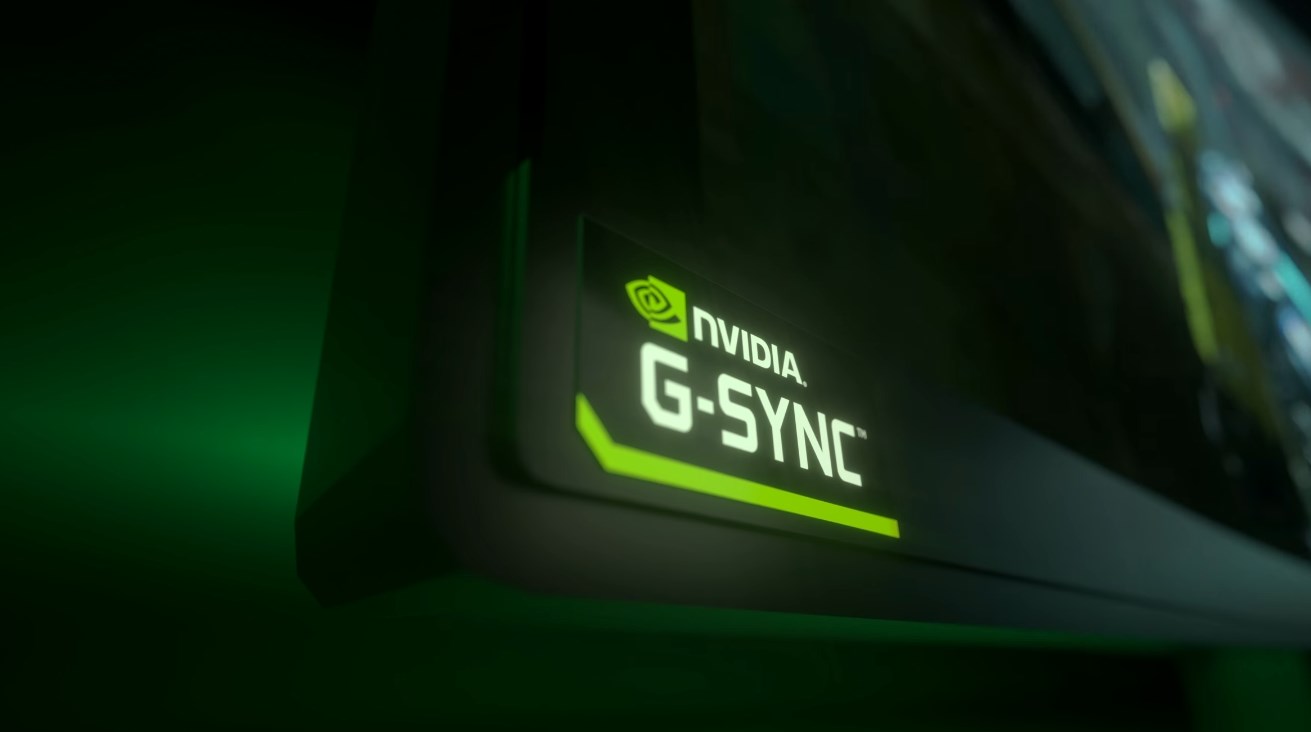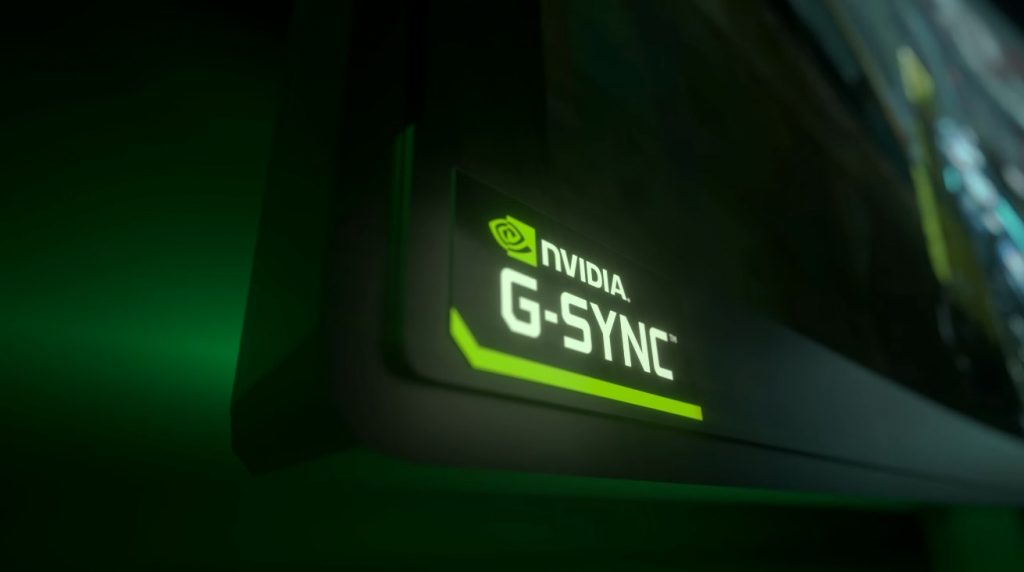 These monitors have to pass through more than 300 standard and compatibility tests. The G-Sync Ultimate monitors have a more advanced processor than the older versions of the monitors.
The gaming monitors with the G-Sync Ultimate certificate have a featured module but with the additional support of HDR. The requirements keep going up and down with time. But, there is a drastic change between the older versions of G-Sync Ultimate and the G-Sync Ultimate now.  
But, now that you know what G-Sync Ultimate monitors are, you must ask which specific company makes them?
However, no specific company makes them. Instead, the companies linked with gaming monitors have G-Sync monitors on their rosters. Some of the companies which offer G-Sync monitors are:
Razer
BenQ
LG
Lenovo
Dell
ASUS
Acer
AOC
HP
MSI
ViewSonic
Gigabyte
Samsung
The good thing about the processors, which are a crucial part of G-Sync Ultimate monitors, is that they can work on laptops too. In 2019 NVIDIA worked with a lot of OEMs to enable the G-Sync experience on various laptops like ASUS, Dell, HP, Samsung, Acer, Alienware, Lenovo, etc.
G-Sync Advantages
Now that you already know that G-Sync is a variable refresh rate tech, it is time for you to learn about some of its advantages. First, G-Sync comes with a unique set of advantages, making it special for gaming.
But, what are those amazing G-Sync advantages? Let's take a look.
G-Sync allows the monitor to work to match the GPU at a variable refresh rate.
It eradicates the chance of lagging and tearing while in use.
It peaks in performance and accounts for the dips.
The monitor's refresh rate matches the frame rate when the game runs. So even if the FPS is lower, the frame rate is always matched.
G-Sync uses the 768MB of the DDR3 memory to store all the previous frames and compare the next frames to the previous ones. This means that there is just a minimal delay in the command you input and the on-screen action.
It provides optimum visual performance because of its refresh rate.
For laptops, NVIDIA helps adjust the performance of graphics so that it optimizes battery life.
HDR gives an amazing performance, similar to the human eye.
It includes a wide color gamut and ULMB.
G-Sync vs G-Sync Compatible vs G-Sync Ultimate
G-Sync comes in various variables. The G-Sync is the standard one, G-Sync Ultimate is ideal for those who want to go for HDR content, and G-Sync Compatible is the lowest priced because it doesn't incorporate the NVIDIA hardware.

The G-Sync compatible monitors are Adaptive Sync, but with NVIDIA's validation, the monitor can work without any issues or lagging when it uses the compatible cards.
In addition, G-Sync monitors usually have a wide range of VRR compared to G-Sync Compatible monitors. For example, a G-Sync 144Hz gaming display has a VRR range of 30 – 144Hz. Compared to that, the simple Adaptive Sync has 48 – 144 Hz.
So, even if your monitor's frame rate drops to 40FPS, and if your monitor is a G-Sync, it will change the refresh rate to 40Hz. But, an Adaptive-Sync or G-Sync Compatible PC will resort to the LFC and multiply the refresh rate to 120 Hz.
The LFC triggering is done to avoid tearing, but instead, it causes stuttering, so the game experience is not as smooth as G-Sync monitors in this case.
The G-Sync module replaces the regular scaler in monitors. And that is why they have a lower input lag. So the worth of G-Sync depends on its G-Sync Compatible and G-Sync Ultimate counterparts.
The gaming monitors with a G-Sync Ultimate certificate have a dedicated featured module and HDR support. It provides a validated, premium, and Ultimate HDR experience to the users.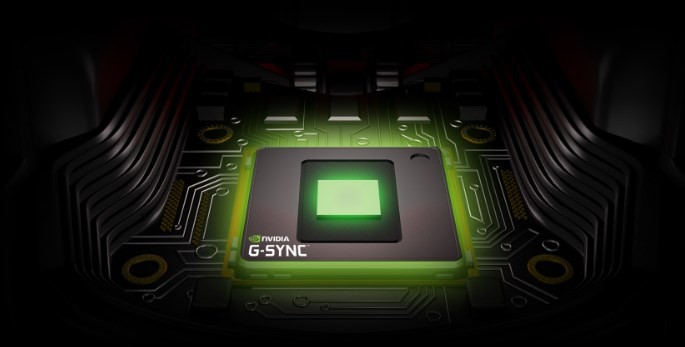 The displays also go through more than 300 tests to ensure that it provides lifelike HDR and other amazing features for lag-free gaming.
Let's do a quick review of all three kinds of displays:
G-Sync:
It contains an NVIDIA G-Sync processor to deliver a great gaming experience without stuttering, tearing or input lag. Pro-gamers can count on the VRR (variable refresh rate) overdrive for a primeval image and great gameplay.
G-Sync Compatible:
These displays don't have an NVIDIA processor, but NVIDIA validates them and also provides you with a good yet basic VRR for stutter and tear-free gaming.
G-Sync Ultimate:
They include only the best NVIDIA processor for delivering the best gaming experience. It features lifelike HDR, low latency gameplay, bright contrasts, and cinematic colors.
What Is A G-SYNC Ultimate Monitor?
The G-Sync Ultimate monitors are rated the best by NVIDIA for the gaming experience. When it comes to color accuracy, image quality, 1000 nits of brightness, and VRR with high dynamic range and great performance, G-Sync Ultimate is the name that comes to the top. These monitors have advanced processors, and they also go through many tests to ensure quality.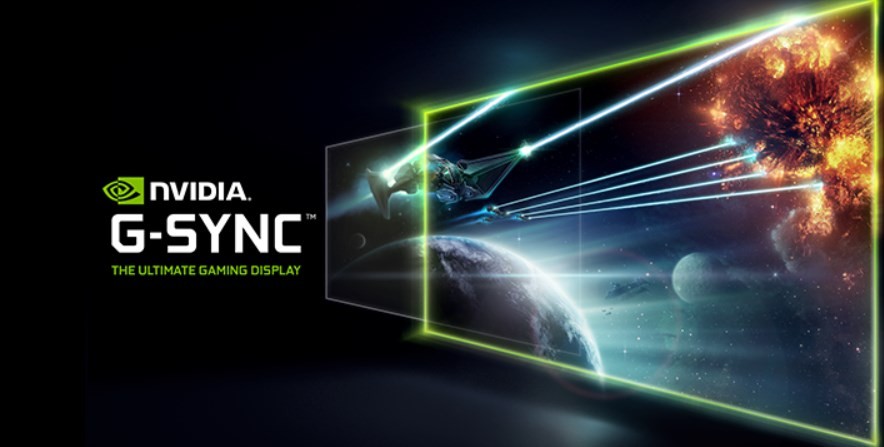 So, if you already have a PC with an NVIDIA graphic card installed in it, then you can pair it with a G-Sync Ultimate monitor to get the most out of the hardware. These two components work hand in hand perfectly.
The former name of the G-Sync Ultimate monitor was G-Sync HDR. Because it contains an advanced processor, which provides all kinds of amazing features (discussed above), these displays are big format gaming displays (BFGD), which is why they are pricier than other G-Sync monitors.
Is G-Sync Ultimate Worth It?
Now that you know that is G-Sync Ultimate and almost everything about it, it is time to determine whether or not it is worth buying. 
The monitor is worth buying if you are sensitive about your gaming experiences and don't have a money problem (because these displays are pretty expensive).
It is worth everything because you don't buy such high-end and good-quality monitors every day for your passion. It is once in a lifetime thing. So, if money isn't the issue and you are a pro-gamer, then consider the G-Sync Ultimate worthy. 
My Final Thoughts On It!
Before these monitors, your only option was to get a good gaming display. But now, your good has gotten a whole lot better with all the amazing features you can get with your G-Sync ultimate displays.
The main thing about these displays s that they are of the highest quality and last longer than you can imagine if you take care of them. Moreover, they will let you play your game smoothly even if it has intense requirements; you won't find the monitor lagging or stuttering. 
The displays can adapt to the ever-changing technology of games, and it also has the highest number of refresh rates for unmatched performance.
So every time you turn this beauty on to play your favorite game, you won't be able to resist falling in love with the attention to detail and with the features: ultra-responsive performance, realistic image quality, big format gaming display, with good quality.
So, when you have the option to get the best gaming display, why choose something else?
Frequently Asked Questions (FAQs)